Opportunities to Advance the Workforce from SXSW EDU 2022 [VIDEO]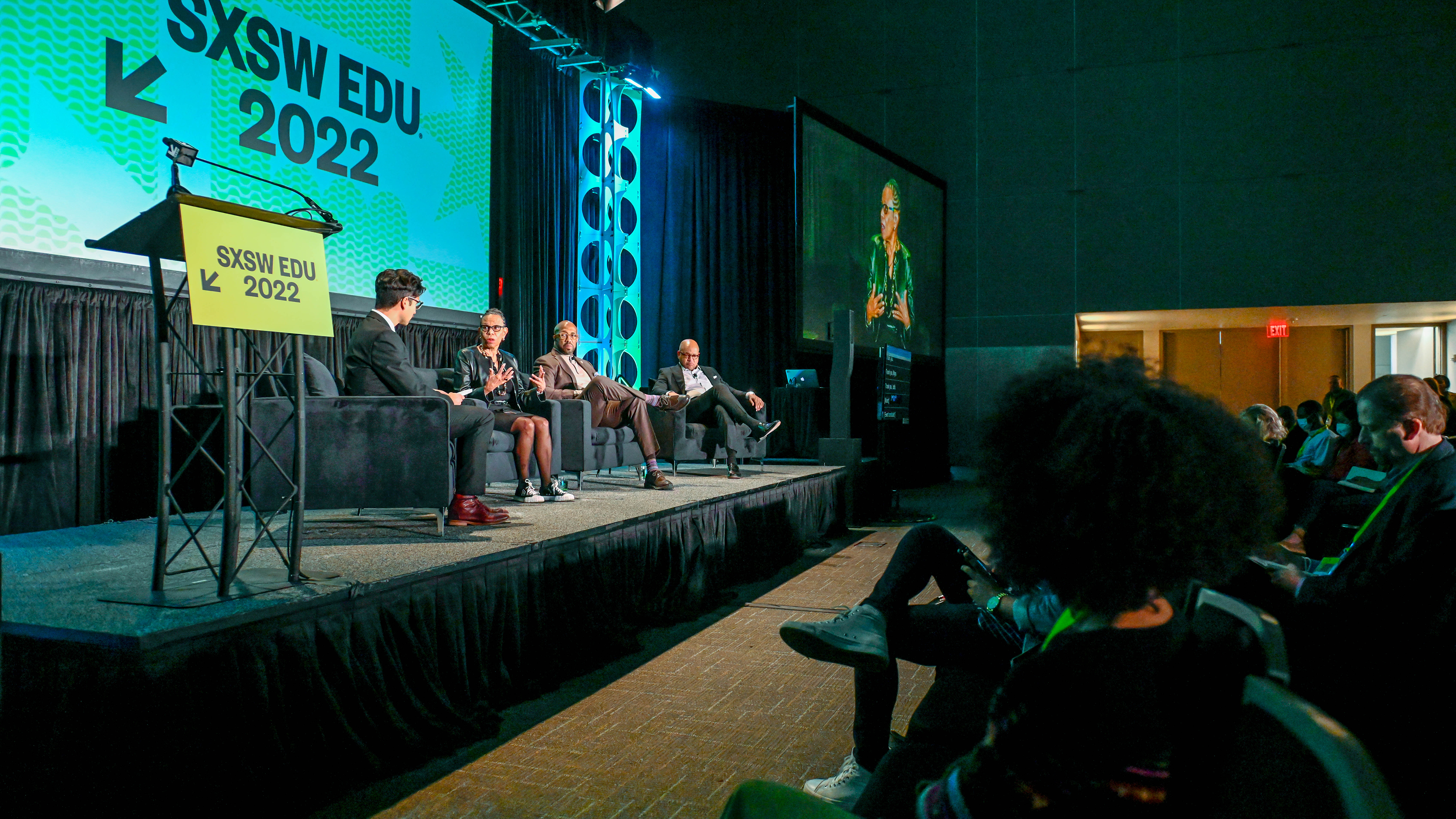 Today's workforce is an ever-changing landscape where talent development, life-long learning, and workforce education are paramount to the economy. How are companies, colleges, and organizations working towards building a more equitable and successful workforce post-pandemic? At this year's SXSW EDU, we heard new approaches to upskilling, unique education-to-career pathways, corporate learning, and talent development for mature learners and non-traditional students.
In these sessions, speakers dive into how to position yourself for success in your own career — plus they share innovative ideas to close the opportunity gap and discuss the various non-degree postsecondary options available. Tune in now to these inspiring conversations and more on our YouTube Channel.
Career Success Through Transferable Skills
Asha Aravindakshan shows how to determine your transferable skills and present them to potential employers to differentiate yourself in this Future20. She shares how to land the job made for you whether you are entering the job market or looking to pivot.
"The narrative has changed. People want to embrace their skills. They want to find a job that suits their work-life balance, and employers need to be ready for this." - Asha Aravindakshan
Landmark Study: High-Quality, Non-College Pathways
presented by American Student Assistance
Jean Eddy, Maria Flynn, Roberto Rodríguez, and Liz Willen discuss the evolving narrative around postsecondary paths and how to ensure the quality and efficacy of these options in this Talk.
"The openness - and I think the excitement - for so many young people around building skills and thinking about non-degree pathways: we have to respond to that and we have to better understand that." - Roberto Rodríguez
Closing the Opportunity Gap: Working Adult Learners
presented by Guild Education
Geleana Alston, Thomas Cavanagh, Geoff Watson, and Craig Wilson share how upskilling is necessary to compete in the future of work, and how educators can build a system to catalyze their success in this Talk.
"When we look at adult learners, they seem to, kind of, fall into two broad areas, but everyone's got their own unique story… They are just complex, and I don't think we can treat them as a block. We have to treat them individually." - Thomas Cavanagh
HBCUs Embracing the Future of Work
Chris Quintana, Mary Schmidt Campbell, Michael Sorrell, and David Thomas discuss unique education-to-career pathways that help both traditional and non-traditional students get the skills and experience needed to stay competitive in a post-pandemic economy in this Featured Session.
"There are enough companies out here for everyone to be invested in at a level that allows true transformational change to occur. That's what we want. But for that to occur, people have to see us as we truly are: Institutions that are doing a phenomenal job preparing their students to compete in a global marketplace in a way that allows the experiences of their lives to provide a competitive advantage." - Michael Sorrell
Watch SXSW EDU 2022 On-Demand Content
Before we see you again next March 6-9 for the 2023 SXSW EDU event, take a look back at SXSW EDU 2022.
Relive exciting Keynotes, Featured Sessions, Performances, and more now available to watch on our official YouTube Channel and to listen to in the SXSW EDU Schedule.
Stay tuned for more 2022 recaps as well as information about 2023 registration and participation opportunities coming later this summer.
Photo provided by Amanda Stronza