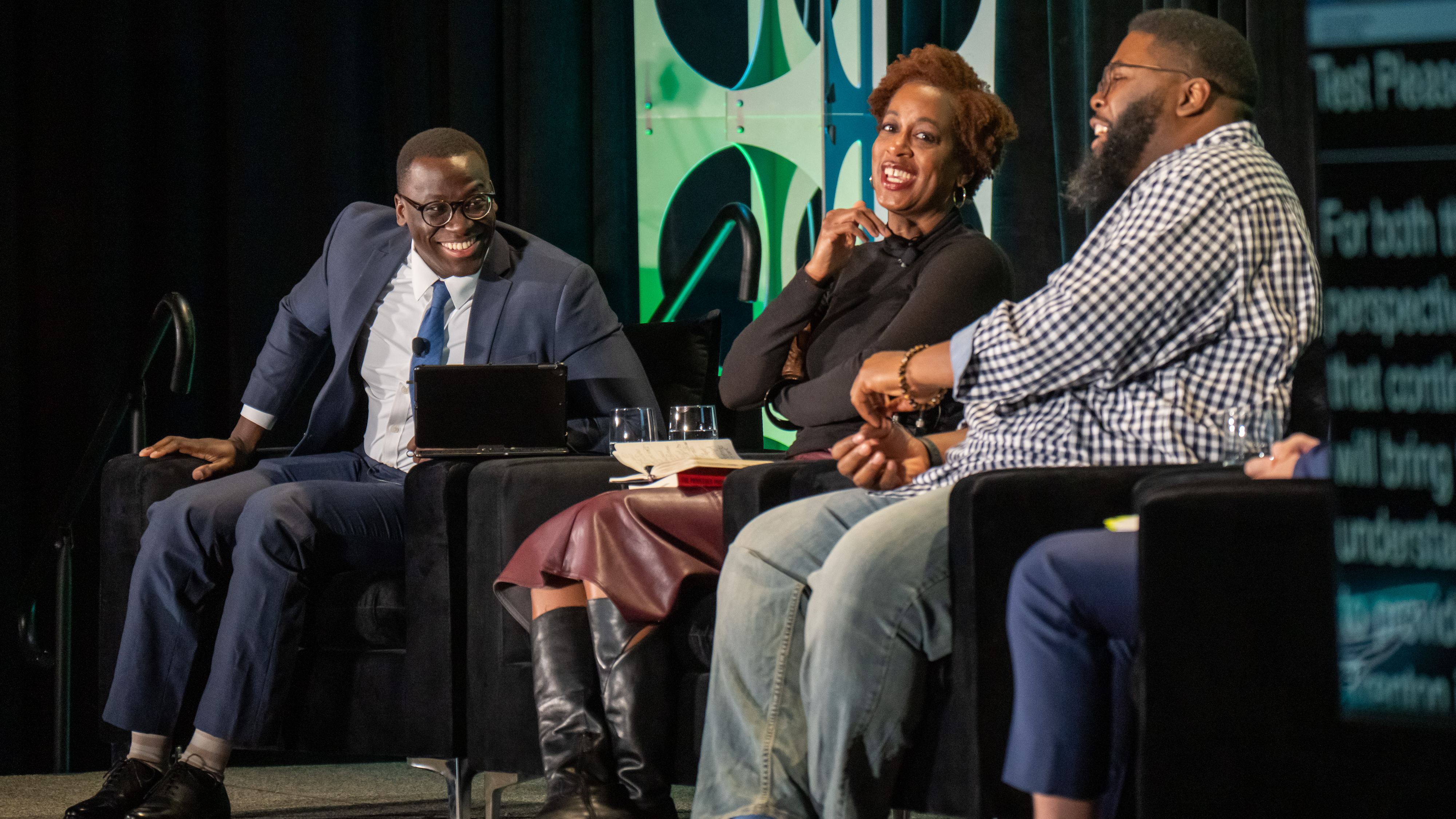 How can we work towards truly having equity in the classroom? At SXSW EDU 2022, magnificent educators, leaders, authors, journalists and activists took to the stage to give us insight into it all.
These sessions address the social and economic disparities experienced by historically underrepresented and marginalized communities in K-12 and higher education classrooms, in the workplace, and in daily life. Watch now to learn what can be done to provide more equitable opportunities and outcomes for all.
Confronting Systemic Barriers in Higher Education
Joel Bervell, Janel George, Anthony Abraham Jack, and Jonah Martinez Goldstein offer solutions for increasing diversity throughout educational levels, and improving opportunities for students to succeed in college, careers, and beyond in this Featured Session.
"We are only as good as our board rooms, classrooms, conference rooms, educations, as our diverse educated citizenry because we ask different questions. Our experiences in this very, very diverse country, both geographically and every way else, force us to ask different questions." - Anthony Abraham Jack
Disrupting Racial Inequities in K-12 Schools
Tequilla Brownie and Kevin Michael Foster discuss ways to disrupt racial inequities and break barriers so that all kids can succeed in this Featured Session.
"Education is what helps students shift the very trajectory of their lives. So if we are able to recreate those magical moments on a consistent basis, and for all children, we're talking about changing the lives of generations of Americans." - Tequilla Brownie
Empathy InEquity
Brittany Hogan and Nic Stone discuss their experiences with anti-equity pushback and steps educators can take to combat it in this Talk.
"There are all of these ways that we find, as human beings, to discriminate against each other. It's like we can't resist. But the ways that kids experience this sort of discrimination is very different from the way that we do as adults." - Nic Stone
When Culture Wars Come to School
Antonia Hylton, Mike Hixenbaugh, Carolyn Foote, and George M. Johnson discuss the movement to ban books on race, sex, gender, and sexuality in this Keynote.
"Storytelling is becoming more truthful because it's coming from the lens of the oppressed and not the oppressor… A population shift is happening, and culturally, this country is now starting to be more invested in the truth." - George M. Johnson
Watch SXSW EDU 2022 On-Demand Content
Before we see you again next March 6-9 for the 2023 SXSW EDU event, take a look back at SXSW EDU 2022.
Relive exciting Keynotes, Featured Sessions, Performances, and more now available to watch on our official YouTube Channel and to listen to in the SXSW EDU Schedule.
Stay tuned for more 2022 recaps as well as information about 2023 registration and participation opportunities coming later this summer.
Photo provided by Stephen Olker