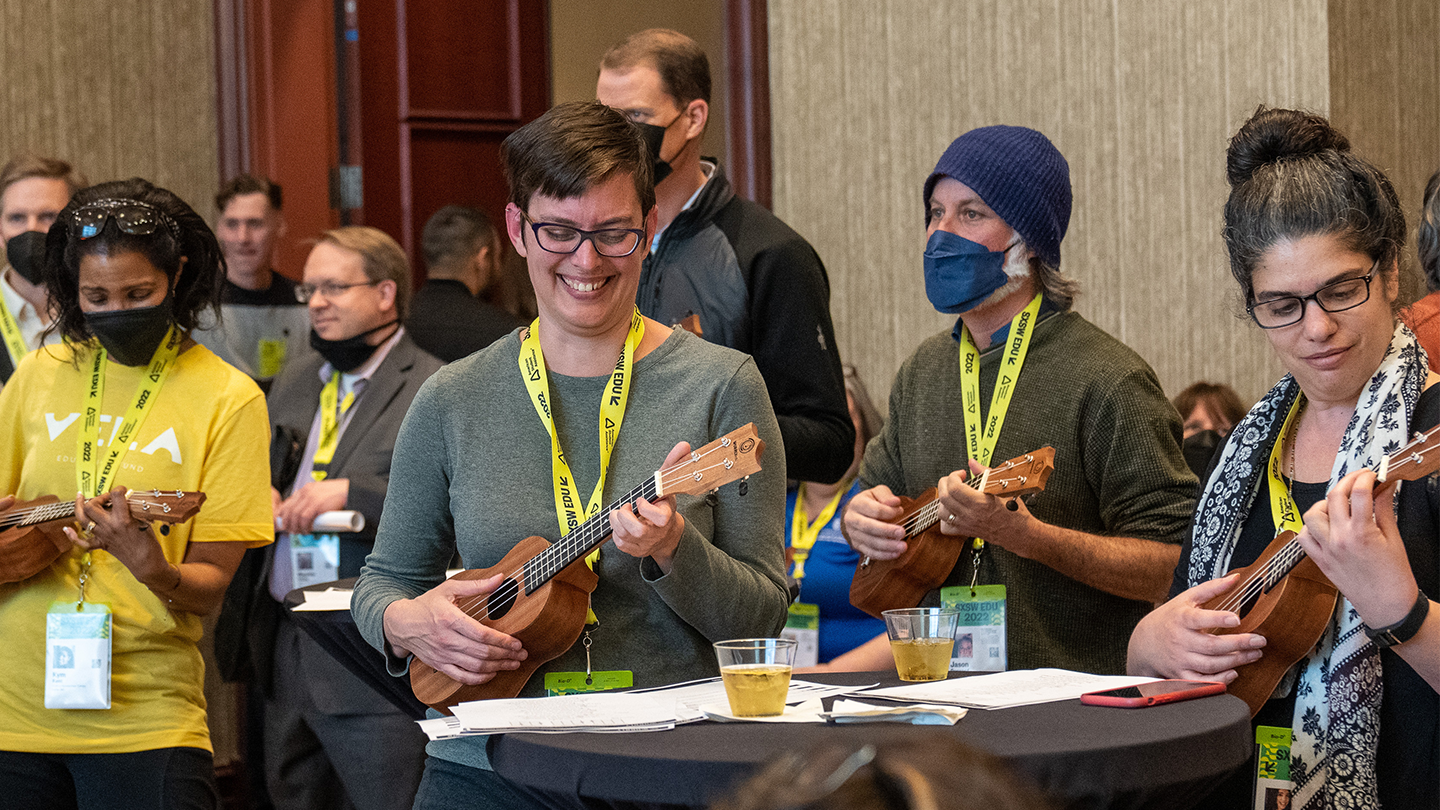 A little imagination goes a long way for children and adults alike, and cultivating opportunities to help close the creativity gap can support individuals to achieve their full creative potential.
Encouraging creative thinking and problem solving are beneficial in many ways, mainly because they makes learning fun. When students can communicate through artistic expression, they tend to have a more open mind, are able to solve problems easier, and are more likely to stay curious. Furthermore, creativity can improve an individual's wellbeing. Studies show that adults tapping into their creative side reduce their risk of dementia, and improves their overall happiness and mental health.
Get started on your own creative hustle with speakers at SXSW EDU 2023. They are excited to teach you how to implement various forms of creativity into your classroom and lifestyle.
Explore Creativity Programming at SXSW EDU 2023:
Learn how to set up your classroom, explore a fun and effective curriculum based on culturally responsive content, experience state-of-the-art web recording tools, and walk away with your very own ukulele at the Meet Up Sips & Strums.
There is only one of you. Recognize and build the mindsets, skills, and networks to design your own creative hustle in the Workshop Creative Hustle: Imagination + Ambition = Change.
As short-form video continues to dominate social media, platforms like TikTok enable educators to reach millions of students worldwide. Join the Talk Making Learning Fun With Short-Form Video and get your questions answered on how to develop content, make "boring" topics fun, and go viral at the same time.
Explore Past Creativity Programming:
At SXSW EDU 2022, Rob LaSalvia, Joanna Mulholland, Jenny Nash, and Derek Newton came together to discuss how to make learning more enjoyable through collaborative and playful classroom settings that build resilience and naturally weave in life skills in the Talk, Bringing Joy Back to Learning.
We look forward to continuing the conversation around the importance of creativity at SXSW EDU 2023.
Join Your Community in March
Register and book your hotel today to celebrate education through compelling sessions, in-depth workshops, mentorship, film screenings, future-focused competitions, an expo, networking opportunities, and so much more at SXSW EDU from March 6-9, 2023.
Be the first to know of any information leading up to the event through Twitter, LinkedIn, Instagram, Facebook, and our newsletter.
Photo provided by Stephen Olker