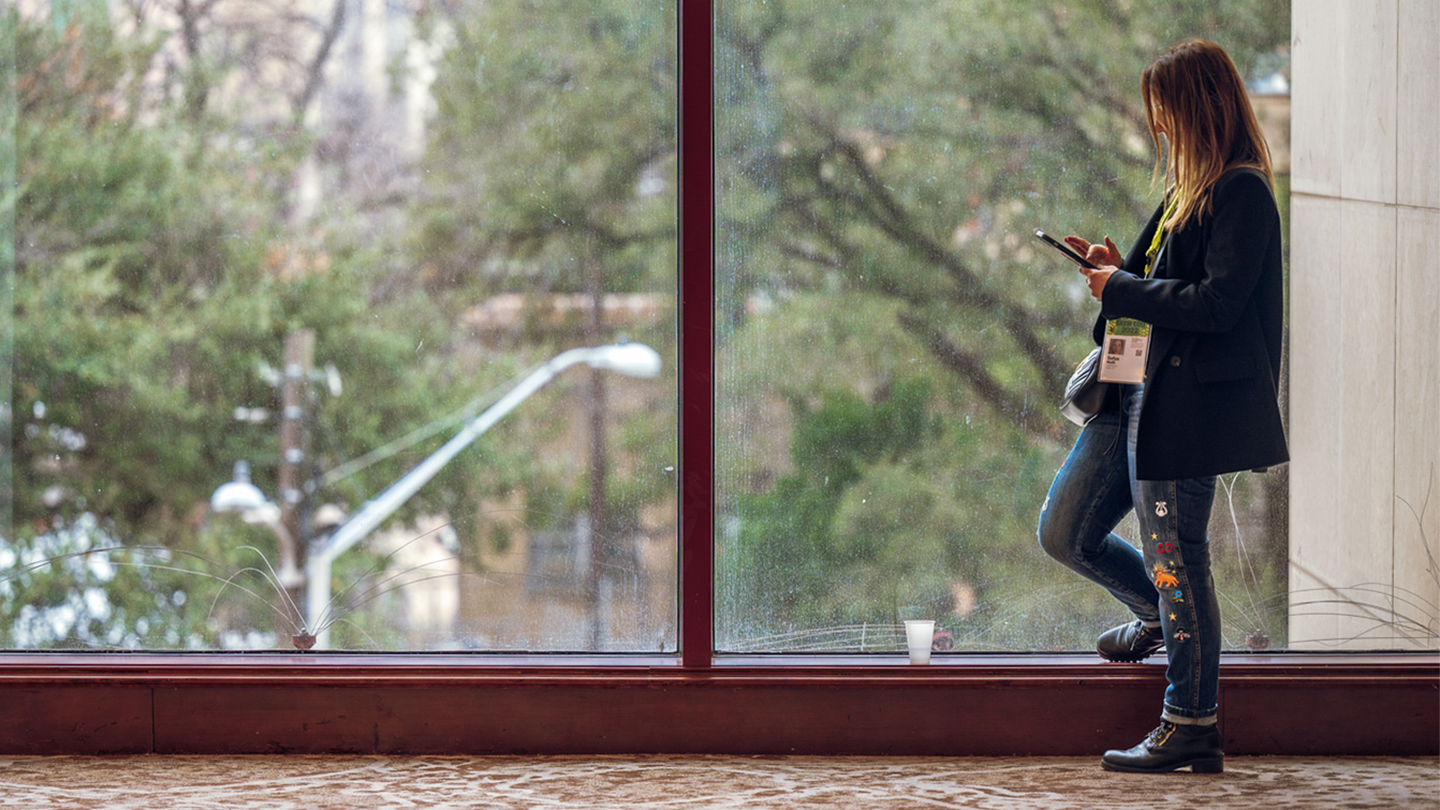 As we continue to dive deeper into the 2023 program, one theme we can't miss is the emphasis on mental health.
More and more people are sharing their stories and asking for help, subsequently wiping away the stigma associated with discussing mental wellness. Yet, we continue to see an increase in mental health needs among students, particularly after the pandemic. Now more than ever, there is a heightened importance on finding accessible resources to help provide mental wellness support to students and educators.
This year, programming continues to highlight conversations about mental health, providing support for students and teachers.
Explore 2023 Mental Health Programming:
Discuss the challenges of talking about mental health, emotions and feelings within schools in Let's Talk About Mental Health in Schools. During this Meet Up, participants will propose various challenges they face within their school regarding the discussion of mental health and brainstorm strategies for solving that challenge, leaving with real solutions.
The Performance Rap Unzel: A Story of BlackBoyJoy, SelfCare & Hair is a story and experience that aims to educate and highlight the importance of mental health and social and emotional development by sharing Black and Brown hair care and self-care experiences through story, music, art, and various EQ exercises.
Hear how mental health has impacted the college experience of three students in the Talk What Is Educators' Role in Student Mental Health? and leave with solutions as to what educators can do about it.
Past Mental Health Programming:
At SXSW EDU 2022, mental health conversations included every stage of learning, from K-12 to college campuses, in the education workforce and more. The Featured Session Talking Student Health with DMC of Run DMC, with Darryl "DMC" McDaniels and Michael London, founder of Uwill, answered questions from Dr. Jill Buban, vice president & general manager of EdAssist Solutions, about their collaboration to change the way college students access and receive therapy.
Watch additional programming:
We look forward to continuing these critical conversations at SXSW EDU 2023. Save these sessions to your schedule now, so you don't miss them in March.
If you, or someone you know, are seeking to learn more about mental health, explore these resources:
Join Your Community in March
Register and book your hotel today to celebrate education through compelling sessions, in-depth workshops, mentorship, film screenings, future-focused competitions, an expo, networking opportunities, and so much more at SXSW EDU from March 6-9, 2023.
Be the first to know of any information leading up to the event through Twitter, LinkedIn, Instagram, Facebook, and our newsletter.
Photo provided by Anthony Moreno