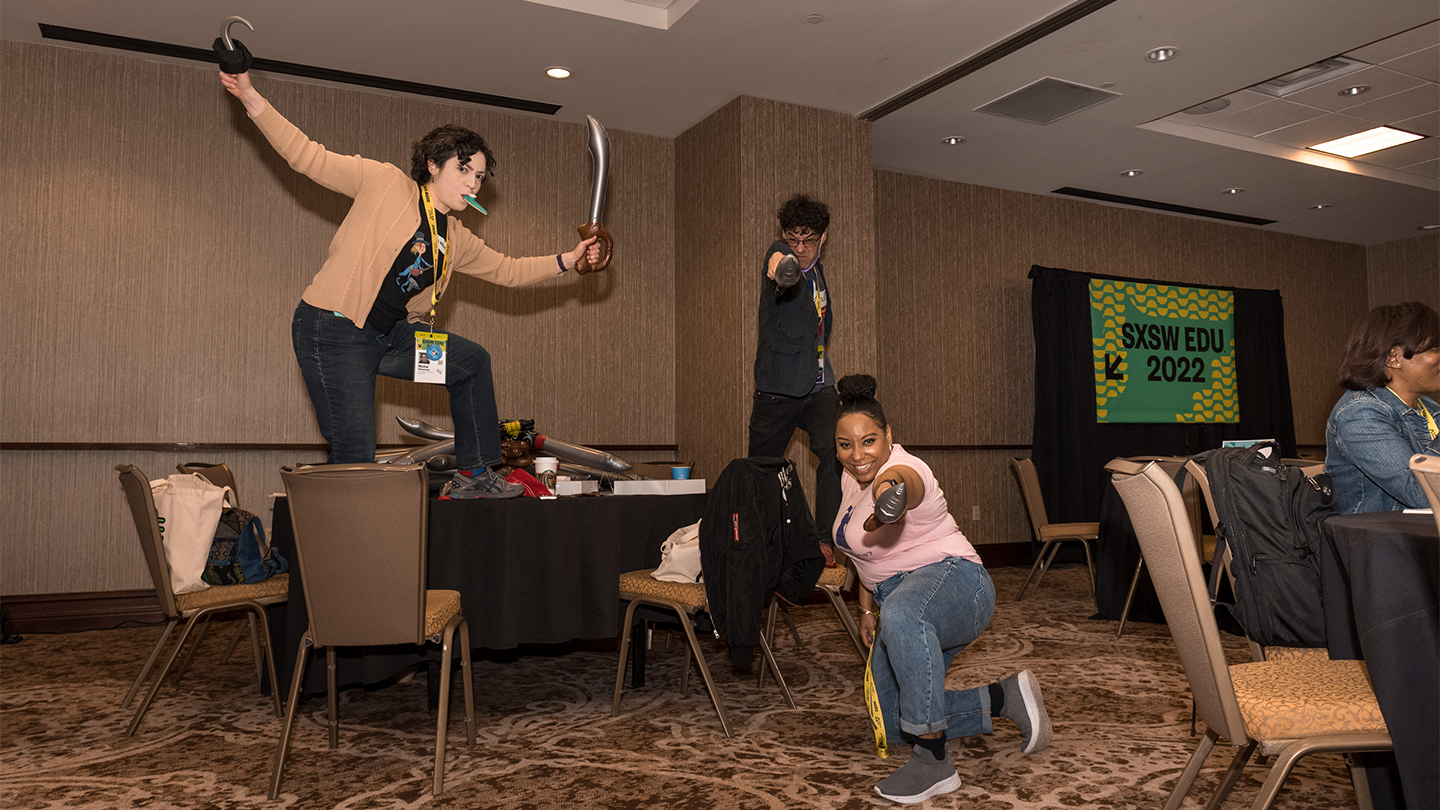 While you may be attending SXSW EDU 2023 expecting to learn better strategies for the classroom, create meaningful connections, or get inspired by the next big education startup, one thing is for sure — you should expect the unexpected.
Education has the power to inspire, elevate, and change the future — and this year, you might find some inspiration where you least expected it. Dive into sessions that tackle some difficult or taboo topics and some that are fun and a bit out of the ordinary.
Explore Unexpected Sessions at SXSW EDU 2023:
Step into the unknown and challenge your understanding of education in the Talk, What Being a Magician Taught Me About Education, where you will learn how magic parallels the field of education from a professional magician turned teacher.
Join The Texas Targeted Opioid Response, a public health initiative by the Texas HHSC, as they explore the Texas-sized effort to reduce opioid misuse and overdose among youth through public health programs in the Talk Ending the Opioid Crisis with Schools.
Past Unexpected Sessions:
At SXSW EDU 2022, Muhsinah Morris talked about the rapidly expanding move in virtual reality away from asynchronous learning in the Future20, Fun Times in the Human Cadaver Lab. In this presentation, she explores how Fisk University and Morehouse College use VR cadavers for anatomy and pre-med students.
We look forward to diving into these unexpected sessions at SXSW EDU 2023.
Join Your Community in March
Register and book your hotel today to celebrate education through compelling sessions, in-depth workshops, mentorship, film screenings, future-focused competitions, an expo, networking opportunities, and so much more at SXSW EDU from March 6-9, 2023.
Be the first to know of any information leading up to the event through Twitter, LinkedIn, Instagram, Facebook, and our newsletter.
Photo provided by Camille Mayor