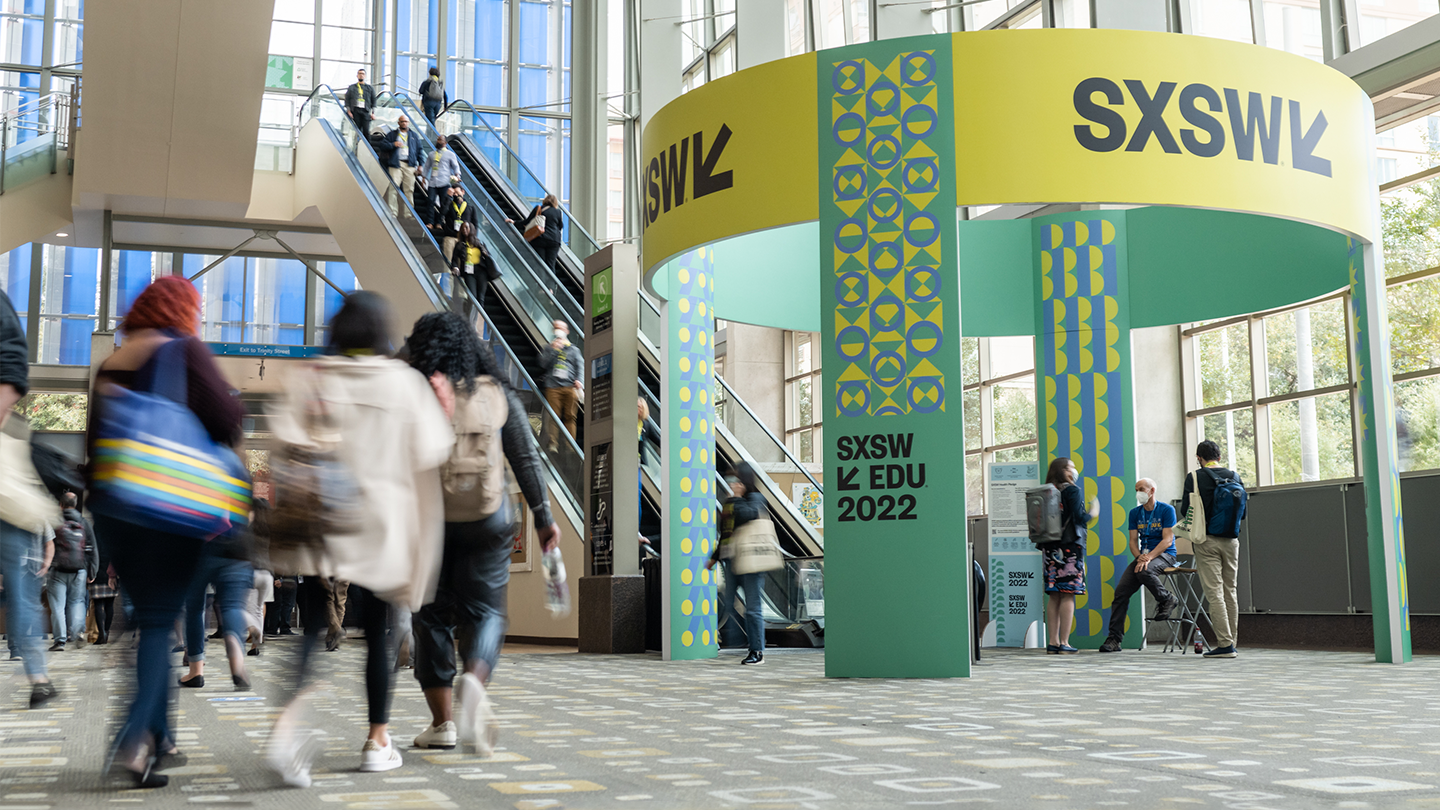 As we keep moving through 2023 programming, the emphasis on neurodiversity is hard to miss.
One in every five children is neurodiverse, yet many don't have access to the education and resources they need. These students are in search of schools that will provide the proper support and adapt to each student so they can learn in the style that is best for them.
At SXSW EDU 2023, speakers are providing solutions to make learning more accessible for neurodivergent thinkers.
Explore 2023 Neurodiversity Programming:
The Talk The Neurodiverse & the Teacher Shortage Crisis will tackle how teacher shortages are creating a particularly heightened crisis for our neurodiverse population through a combination of policy and teacher training solutions.
Learning through play is a natural way to allow neurodivergent students to engage in and demonstrate learning in their own unique ways. Discuss which tools for digital play are inclusive and for whom, and what approaches leverage the affordances of play in the Talk Designing Inclusive Playful Learning Experiences.
Past Neurodiversity Programming:
At SXSW EDU 2022, David Flink took the stage and shared his story as someone with ADHD and dyslexia. He offered strategies for helping students own their LD identities, discover community and achieve equity through advocacy, accommodations and allies in his Future20 session, Mentorship Matters: Empowering Those with Learning Differences.
Watch additional programming:
We look forward to continuing the conversation on neurodiversity at SXSW EDU 2023. Start saving the sessions above and any other favorites to your personal schedule.
Join Your Community in March
Register and book your hotel today to celebrate education through compelling sessions, in-depth workshops, mentorship, film screenings, future-focused competitions, an expo, networking opportunities, and so much more at SXSW EDU from March 6-9, 2023.
Be the first to know of any information leading up to the event through Twitter, LinkedIn, Instagram, Facebook, and our newsletter.
Photo provided by Tico Mendoza