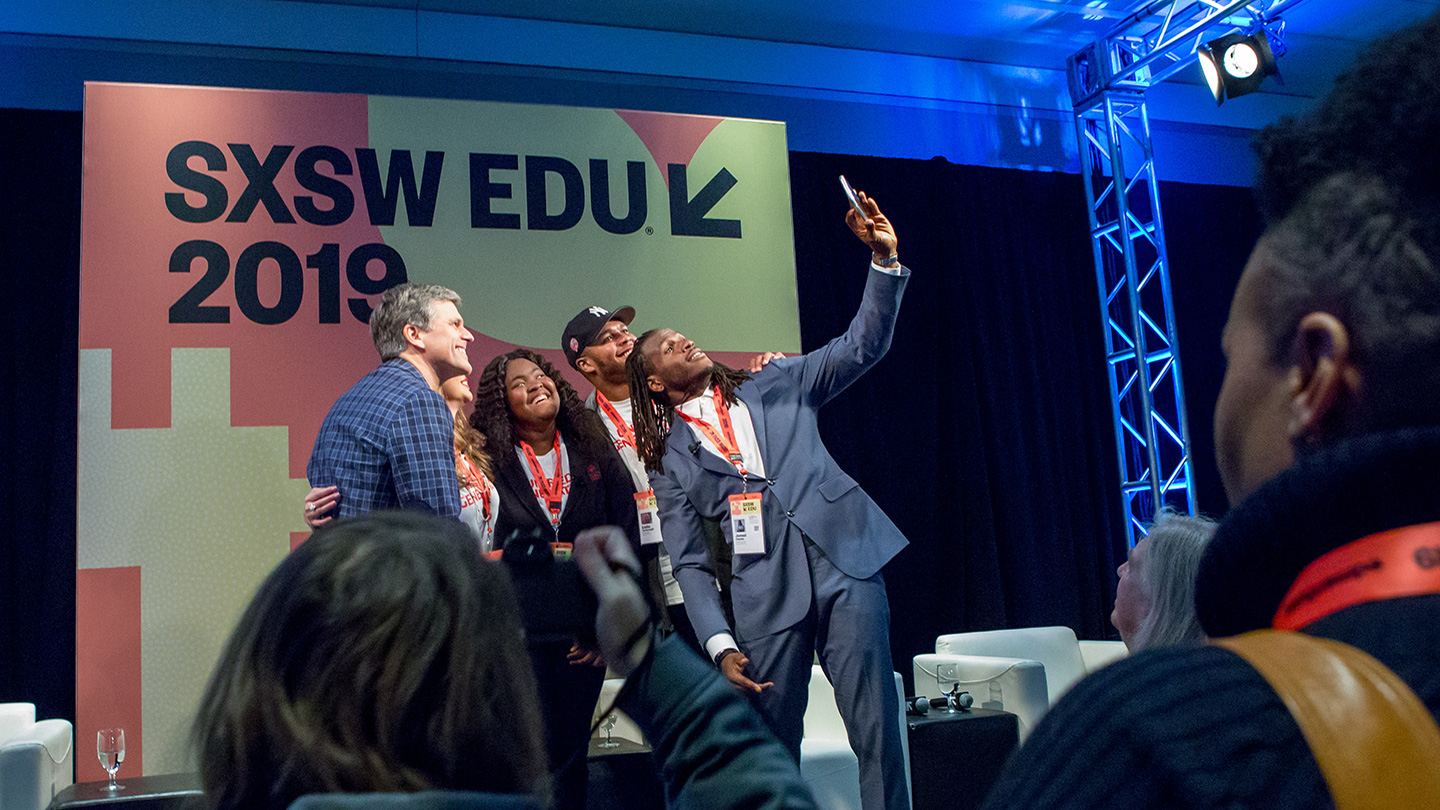 Summer is here along with exciting opportunities to participate at SXSW EDU 2022! ?
With planning underway for the Conference and Festival next March, we look forward to hearing from the community. Whether individually or as an organization, explore the numerous ways to get involved below.
Applications Opening June 29:
PanelPicker
PanelPicker is the official user-generated session proposal platform designed for the community to propose ideas, in a variety of session formats. The entry process takes place over a month-long submission window where you can enter your idea for consideration. PanelPicker will then re-open for public voting, allowing the community to review and help select from the ideas entered.
Apply: June 29 - July 22 July 25
Launch Competition
Early stage startups impacting the future of teaching and learning take center stage in the fast-paced Launch competition. The competition provides a platform for companies seeking feedback, investment, strategic partnerships, and exposure.
Apply: June 29 - October 28
Film Program
Films exploring critical topics and issues impacting education are screened throughout SXSW EDU. Film screenings frequently conclude with a Q&A featuring the filmmakers, film subjects, or experts on the topic at hand, providing attendees an opportunity to connect with the film on a deeper level.
Apply: June 29 - November 18
More Ways to Participate:
Interested in becoming an exhibitor at the SXSW EDU Expo? The Expo is the perfect marketing opportunity to build brand awareness and interact with thousands of SXSW EDU registrants right from your own exhibition space.
See You in 2022
Mark your calendars for March 7-10, 2022!
Sign up for SXSW EDU email updates, check out the News feed, watch videos, and follow us on Twitter, Facebook, LinkedIn and Instagram.
SXSW EDU 2019 Session photo by Akash Kataria.