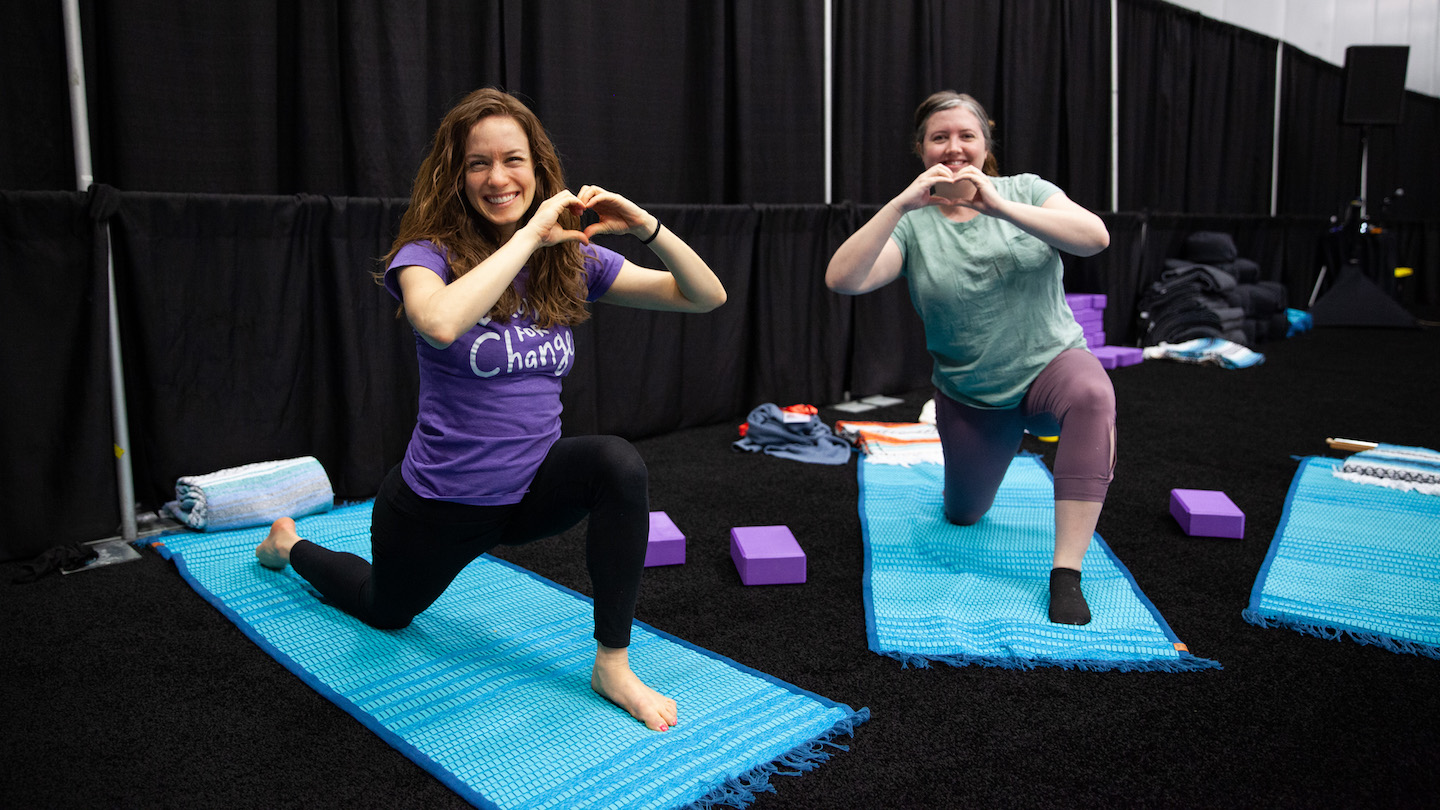 Taking care of our mind and body is more important now than ever as we navigate this new normal. At SXSW EDU 2020, we had a great lineup of wellness opportunities from our local community of fitness leaders and instructors to ensure you could take care of yourself at our four-day conference. And while we couldn't gather, we wanted to share the great work these instructors are up to in the world of yoga, meditation, HIIT, and everything in between.
These instructors and organizations are continuing to lead on their own platforms, and we're excited to support their efforts and share them with you. Our hope is that you're able to take time each day to do something for yourself that helps ground you, makes you feel good and brings some levity into your world.
Although it's not the in-person experience we had hoped, we know the power of community and movement has the ability to elevate our moods and keep us feeling connected. Enjoy the following free on-demand and live wellness opportunities.
Breathe For Change
Yoga and Meditation for educators via website [watch for free]
Wellness Workshops via Facebook Live [watch for free]
Gustavo Padron
Yoga via Glo [15 day free trial]
Various workouts via IGTV [watch for free]
Jennie Bender
HIIT via Instagram Live [watch for free]
Jessica Patterson
Yoga and Meditation via Zoom [watch for free] *starting April 19
Kate Waitzkin
Yoga and Meditation via IGTV [watch for free]
Outdoor Voices
Endorphin-boosting activities via IGTV [watch for free]
Urban Lagree
Megaformer inspired workouts via IGTV [watch for free]
SXSW EDU 2019 Wellness Studio, photo by Debra Reyes.