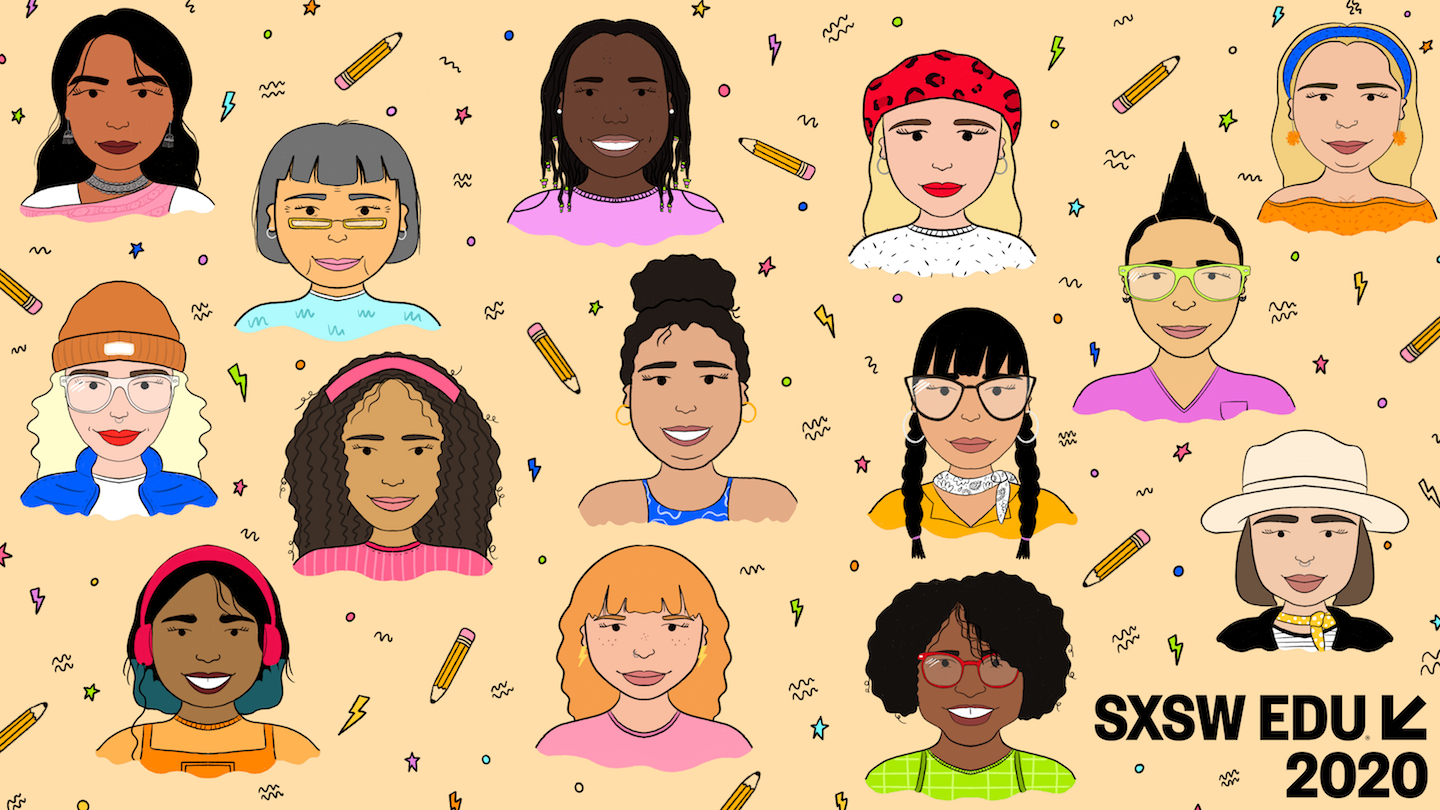 SXSW EDU 2020 will kick off early with a special evening to celebrate International Women's Day on Sunday, March 8. The celebration, presented by Special Olympics, will take place at legendary Austin music venue, Antone's.
The event will feature thought-provoking programming and networking opportunities for SXSW EDU attendees in this year's theme of #EachforEqual. Through the lens of education, we'll explore gender equity in edtech and entrepreneurship as well as in the workplace, professional development and mentorship, SEL for self-care, and the celebration of female empowerment and innovation. All registered attendees are welcome to attend!
Programming
Overcoming Adversity through Positivity and Sport
Ibtihaj Muhammad, Entrepreneur, Activist, Speaker & Olympic Medalist In Fencing
Britney Bautista, U.S. Youth Ambassador, Special Olympics
Special Olympics U.S. Youth Ambassador Britney Bautista and Olympic sabre fencer Ibtihaj Muhammad come together to speak to the importance of overcoming bullying by being optimistic and finding a sense of belonging. Providing tangible steps to overcome hardships, these two leaders will share their own personal stories of overcoming bullying. Instead of hiding their differences, Britney and Ibtihaj will demonstrate how to embrace one's truest self.
A Guide to Being a Woke Woman: How to Pull-up to the Conversation and Work of Racial Justice
Virginia Cumberbatch Rosa Rebellion, Co-Founder
On International Women's Day we will acknowledge the necessary work to achieve gender equity, requires our deliberate efforts to disrupt and dismantle all forms of oppression. It is critical that as women we elevate the important discourse around racial justice. Let us discuss the role we each play to honor the nuanced struggles of women of color and the great opportunity we have in 2020 to make the shift from community allies to system agitators. Our venture to create a more equitable workforce, community and social political landscape, will require much more than desire, idealism or tepid social media support, it requires deliberate, selfless investment to shift our personal paradigms, our institutional practices and our problematic policies. Join this conversation to gain insight, information and inspiration on how to be a woke woman, that as Queen Rihanna says, "pulls up" to the conversation of racial justice.
The Public Realm
Molly Alexander, Executive Director, Downtown Austin Alliance
Art, Activision and Place: How public art can transform our perceptions of ourselves and our community. – With the launch of a new annual series of events and activations called Writing on the Walls, Ms. Alexander will talk about how art can intentionally elevate community conversations around female empowerment, inclusion and diversity.
Women Rising: Breaking Barriers to Leadership
Elisa Villanueva Beard, CEO, Teach for America
Teach For America CEO Elisa Villanueva Beard is one of the few women of color leading a large national nonprofit organization. In this session, she speaks honestly about the barriers she faced in her leadership journey, which began even before she joined TFA as a corps member in 1998. She reflects on finding the courage to use her voice, refusing to fall off the glass cliff, and sustaining her passion to work toward educational equity and excellence for more than 20 years.
From Classroom to Newsroom: Teaching Leadership
Andrea Valdez, Editor-In-Chief, The 19th News
Kathleen McElroy, Director, University of Texas School of Journalism
Journalism curriculum focuses on skills for creating news content. Even though women comprise the majority of journalism majors, a study recently released by the Press Forward, McKinsey & Co. and LeanIn.org finds female journalists —and especially women of color— are missing the first rung of the newsroom leadership ladder. Ultimately, content suffers when more voices aren't at the table. Hear efforts on ways to help future journalists survive, thrive and ultimately evolve newsroom culture.
Find Your Fuel
Jennifer Hartmann Luck, Director of Partnerships & Programming, Education – Paramount Theatre
So often women in education and administrative roles place their personal passions on the back burner so they can focus on lifting-up the students and the programs they are working so hard to support. Throw motherhood into the mix and we are made to believe there is simply no room for our own dreams and desires. But what if we allow ourselves to say YES to the projects that fuel our hearts? We may just ignite our lives and work with new meaning, deeper impact, and a greater sense of service.
See more SXSW EDU news and join the vibrant conversations Twitter, Facebook, LinkedIn and Instagram.
International Women's Day provided by Girl Power Illustration.