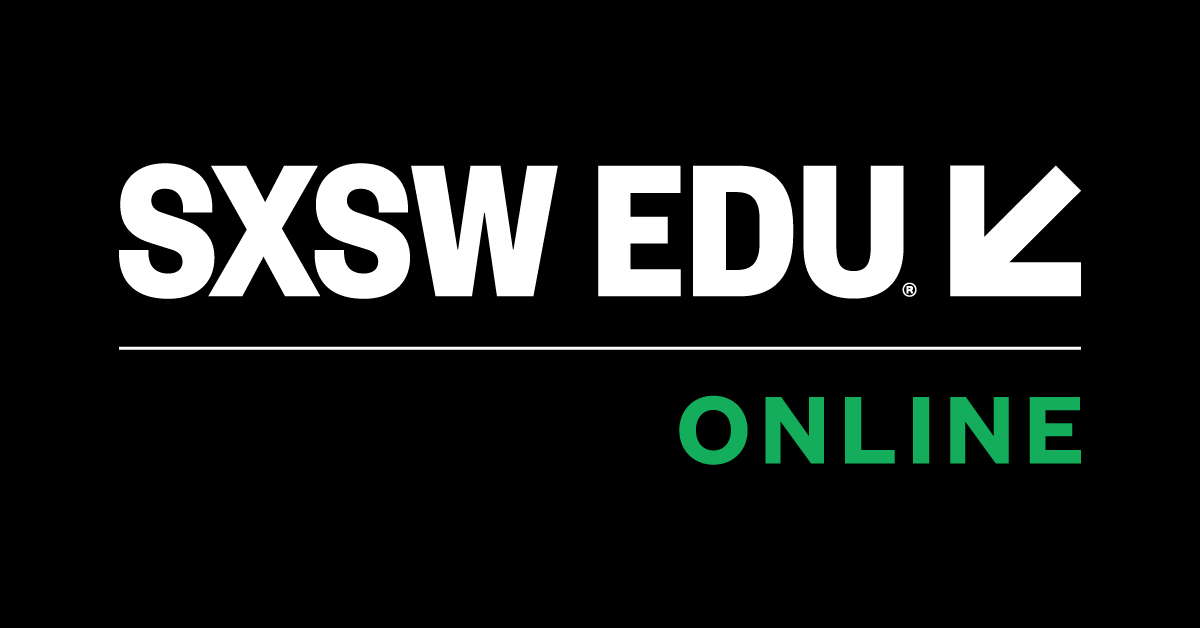 Since the City of Austin cancelled SXSW and SXSW EDU last month we've been putting together programming for our 2020 registrants. So many of you have shown incredible kindness and support as we've figured out our way forward, and we thank all of you for being part of the SXSW EDU community.
"We are a community made up of educators, learners, administrators, public servants, innovators, parents, caregivers, and so much more. This is what inspired us to create SXSW EDU Online — a chance to celebrate the important work that you are doing in support of teaching and learning," said Ron Reed, SXSW EDU Founder & Executive Producer. "We will endeavor to both inform and inspire as we include live sessions, as well as on demand content, film screenings, and more."
SXSW EDU Online is a weekly series of programming with speakers who can share their expertise, empathy, and experience, while also giving registrants a chance to actively engage with them through a Slido Q&A.
While SXSW EDU Online is an exclusive opportunity for registrants to engage with speakers, we also want to be inclusive of the whole community so all videos will be available on demand via YouTube. The series will run through mid-June.
Upcoming speakers include bestselling author Carol Dweck with psychology professors David Yeager and Mary Murphy; authors Daniel Nayeri, David Bowles, Rose Brock, and Darcie Little Badger; and Robin Hood CEO Wes Moore with WorkingNation editor-in-chief Ramona Schindelheim.
Follow us on Twitter, Facebook, LinkedIn and Instagram for the latest news.