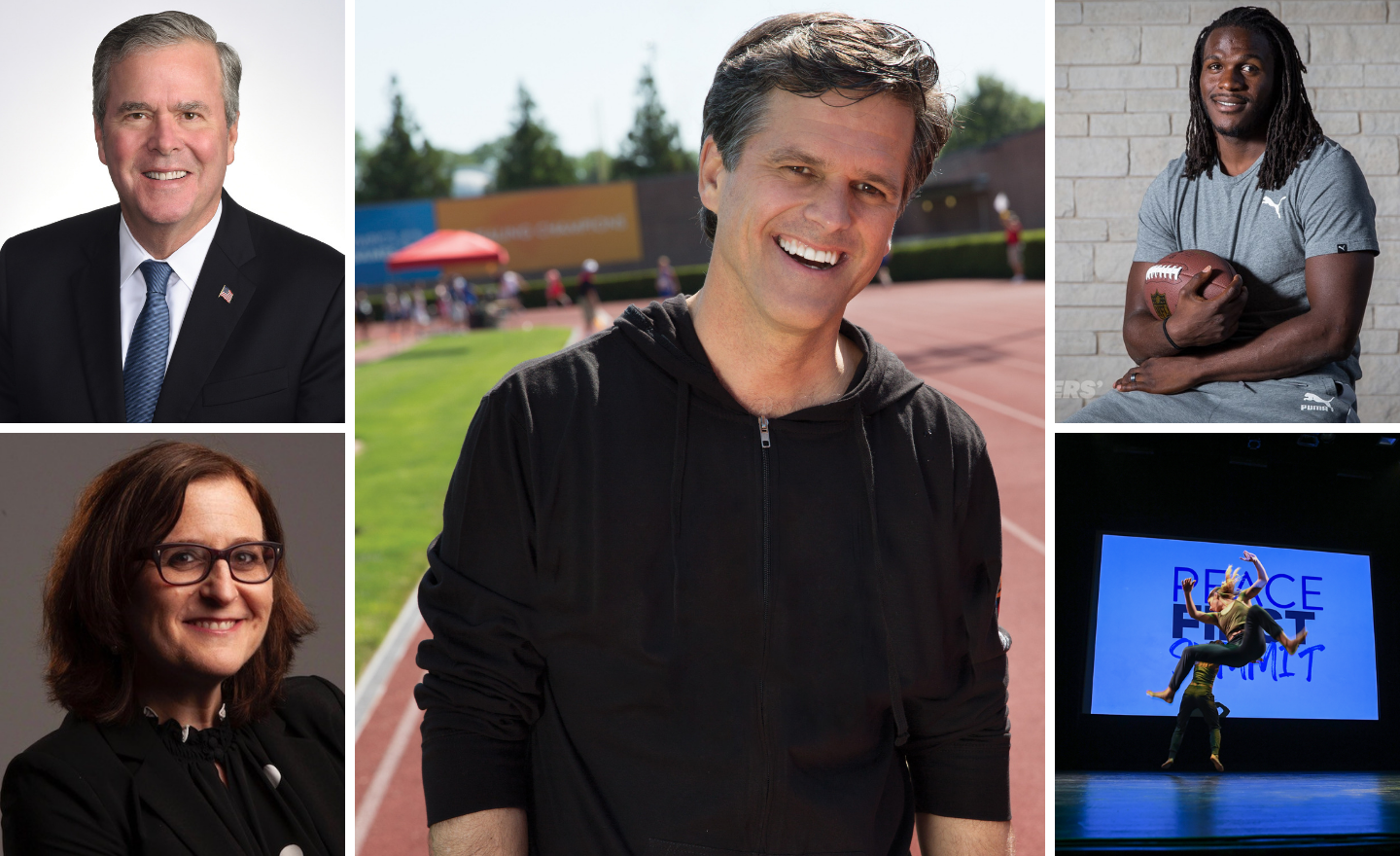 SXSW EDU starts today! We are thrilled to welcome you to Austin for the ninth annual SXSW EDU Conference & Festival.
If you did not get a chance to pick up your badge yesterday, that's first on your to-do list. Badges can be picked up from 8:00am – 8:00pm today in Ballroom B of the Austin Convention Center (at the corner of Cesar Chavez Street and Red River Street).
Make sure to download the SXSW EDU App on iOS or Android for the most up-to-date event information throughout the week.
This morning's keynote, Building Community: Weaving America's Social Fabric, will set a powerful tone for the week ahead. Don't be late, things will get rolling at 9:30am in Ballroom D. However if you are running late you can tune in to the live stream.
A Few Highlights for Today:
Make a Move: Bodies Creating Change will be an interactive performance and workshop that explores how to use the arts in education to create, to critically engage, and to make positive change within our world, our communities, and our own lives.
13-year-old founder of #1000BlackGirlBooks Marley Dias is doing a book signing prior to her 12:30pm featured session, Changing the World One Black Girl Book at a Time.
Mentors will be available throughout the day to shar their insight. Check the schedule for availabilities and to RSVP for a mentor meeting.
At 2:00pm in the Policy Forum former Florida Governor Jeb Bush in a conversation with The Washington Post reporter Laura Meckler on disruptive policies that can transform today's classroom into tomorrow's ideal laboratory of learning.
Science teacher turned STEM ambassador, Steve Spangler, has a talk on the Playground Stage at 2:00pm all about unlocking high-level engagement.
Find your tribe at one of the many meet ups scheduled today including Playful Assessment Meet Up at 12:30pm and "It Gets Better!": An LGBTQ+ Meet Up at 3:30pm.
Global Ambassador & Former NFL Player Jamaal Charles, Special Education Teacher Erika Guerrero, Student Tajha Ilerant, and Special Olympics Chairman of the Board Timothy Shriver will take the featured session stage at 2:00pm for A Unified Perspective
Things really kick off this evening at the Opening Party at the Palm Door on Sixth.
Photos featuring Make a Move: Bodies Creating Change performance, Timothy Shriver, Jamaal Charles, Laura Meckler, and Jeb Bush.