Voice and Immersive Tech for Deeper Learning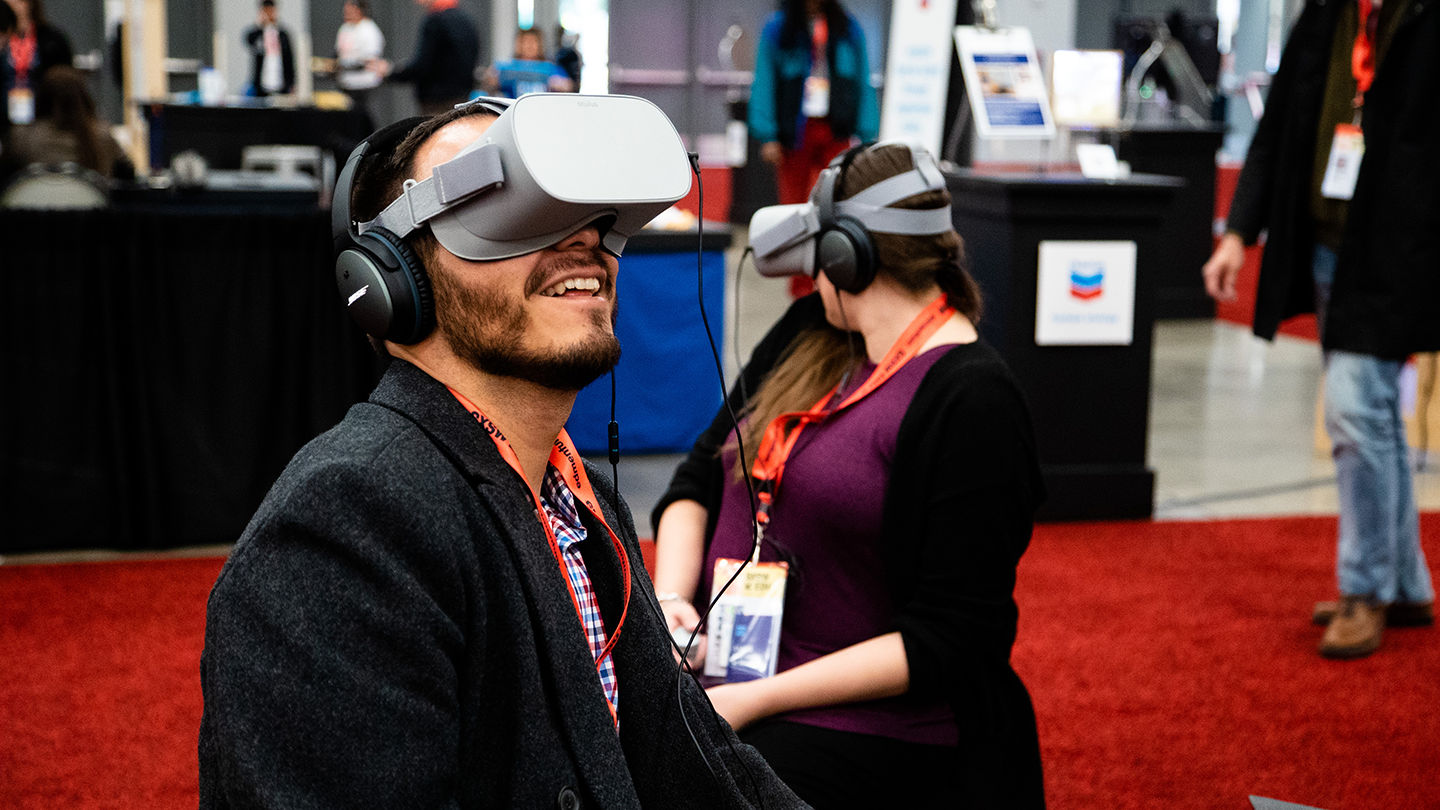 Last year's program highlighted a shifting role for edtech to a more inclusive and human-centered approach, elevating personal connection in learning. As technology continues to become increasingly ubiquitous, there is a new opportunity to reflect on the promise it holds for education. Books have long served as the arbiters of knowledge and will continue to play an important role, but the rise of voice and experiential technology is leading the industry to explore new ways to share content and develop skills.
For the 10th year of SXSW EDU, we launched a new voice tech development challenge in partnership with AWS called the Amazon Alexa Challenge, which will highlight the latest learning skills being developed for voice. Though not yet prominent in K-12 classrooms, the simplicity of interacting through voice with a learning platform brings a more natural learning experience and one that is being quickly adopted by children in homes across the country and around the world.
A few years back, the Internet of Things (IoT) was all the rage as everyday devices were being connected into a larger digital infrastructure and now we are moving to a world where we will be able to interact with many of those devices through voice. Tony Wan, the Managing Editor at EdSurge, will explore this with leaders in the space in the session Will Speech Technology Transform Education?
Highlights from this year's Emerging Tech & Development track illuminate the drive for more immersive experiences with tech in learning. From how to Make Code You Can Touch to Meaningful Play with Virtual Technology in School, educators are exploring new ways to merge technology with intuitive, real-life experience. There is even a session from a researcher at MIT, who is working on Books 2.0: Why Reading Needs to Go Digital.
While the advancement continues, it is interesting to see the focus on human interaction with technology remain prominent in the field of learning. It is also empowering to see inclusive design for all learners persist in the development of new technology – see XR Adventures for Students with Super-Abilities and Augmented Learning for Diverse Students.
Dive deeper into the latest EdTech trends at SXSW EDU 2020. Register to attend SXSW EDU 2020 by Friday, January 17 to save $110 off the walk-up rate.
SXSW EDU 2019 Expo photo by Kit McNeil.