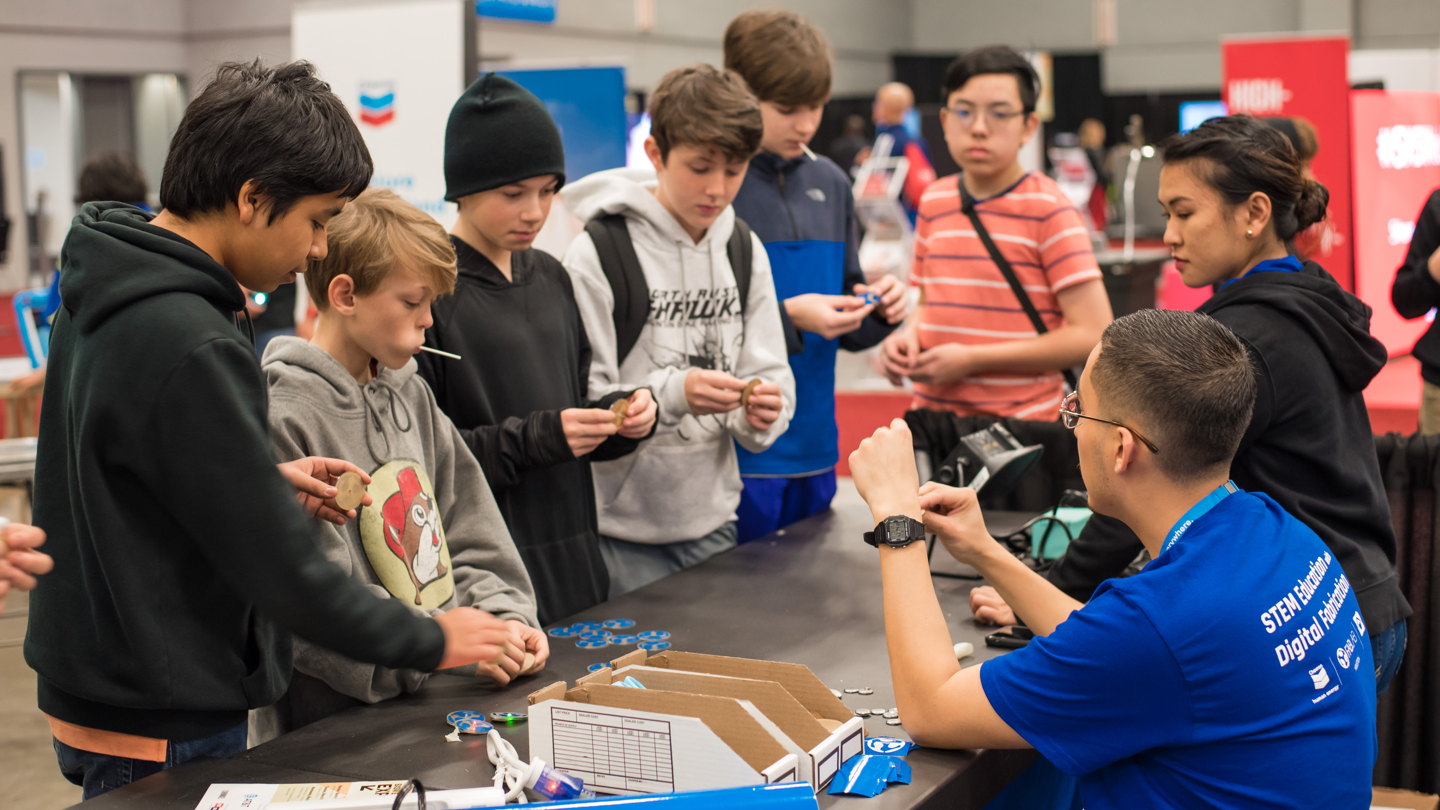 SXSW EDU was built on the power of community and what started as a Texas teachers event 10 years ago has grown into one of the largest learning festivals in the world. But what we know is that the power to support students of all ages begins in our own communities. Since 2011, SXSW EDU's diverse and passionate community has grown to include administrators, educators, students, government, non-profit, and business and industry members. No matter what sector attendees derive from, their goals are the same -- to support teaching and learning. For those of us who are involved in supporting learners, whether you are parents, caregivers, educators or the myriad of other ways that people help children learn and grow, it is more than a one-person job.
As we head into SXSW EDU 2020, there is real growth in content focused on building parent and family engagement and the critical role these caregivers play in the success of students both in their home, their classroom and their neighborhood or district, often throughout the child's entire learning cycle. With a handful or programming centered around early learning, it is more important than ever to showcase the work happening to support the whole child beginning at the foundational and initial stages of a child's cognitive learning. In Increasing Pre-K Enrollment Through Collaboration, district leaders from across Dallas County share how they worked together for the first time ever, to grow Pre-K access for low-income students across the county. Enrollment rates now surpass the state's. These county early education leaders share their learnings and provide information on how to replicate this model for attendees.
In the panel, Nothing for the Community Without the Community, attendees will learn how you can transform everyday spaces and communities to help families support children's early brain and language development. Through active parent engagement and public/private partnerships, you can support a child's strong start in life by meeting them where they are—at the playground, grocery store, health center, or laundromat. In a similar manner, Building a Learning Neighborhood, supports learnings around a national and local partnership program to nurture social-emotional skills at home and in school and the role that parents, caregivers, and the community play in the process.
Parents play a crucial role in building community and ensuring equitable outcomes for students in their neighborhoods and districts. Through the campfire session, The Role of Black Parents in Educational Advocacy participants will examine the role of black parents, teachers, students and community members in advocacy to create a racially equitable and just education system and specifically look at the Every Student Succeeds Act through the lens of stakeholder engagement.
Learn more about these sessions and dive deeper into topics on early learning, community and equity in the SXSW EDU schedule. Don't forget to register to attend SXSW EDU 2020 by Friday, November 22 to save $165 off the walk-up rate.
Student engagement photo by Christopher Bouie.