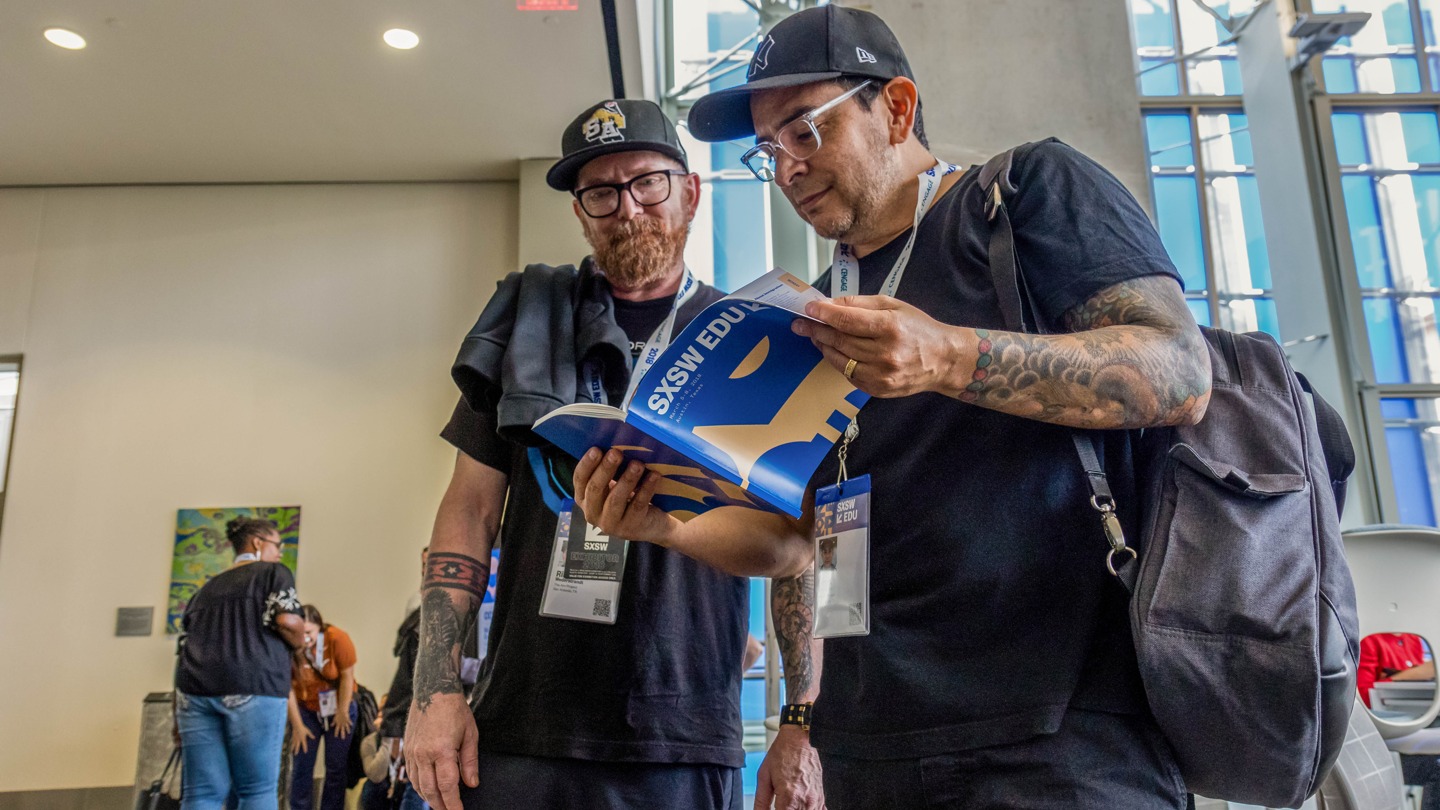 Whether you are a seasoned SXSW EDU veteran or a first-time attendee, there are a lot of resources available to help you get the most of your time in Austin.
There are more than 650 sessions and events scheduled for SXSW EDU, which means you have endless options! Occasionally, you're going to find yourself in a line. Take our advice and use this time to strike up a conversation with another attendee. You can also take advantage of the tools listed below to find an alternative (but just as good) event to attend.
Event Status
Event Status helps you to check the current status of a room or a venue's remaining capacity. The Green-Yellow-Red system appears in the SXSW EDU schedule as well as on the digital Event Status Boards located around the Austin Convention Center and Hilton Austin Downtown. Admission at all events is subject to capacity.
Green = GO


Yellow = HURRY


Red = FULL


Venues and Maps
The majority of programming during SXSW EDU takes place at the Austin Convention Center and the Hilton Austin Downtown with additional events scheduled at walkable venues. Get a grounding of the event so that you can plan your schedule appropriately. Check the schedule to see what is in the rooms nearby, and don't be afraid to deviate from your plan.
Encore Sessions
Encore sessions (repeated sessions) provide attendees another the opportunity to see conference sessions that quickly fill up due to popularity. These sessions will be added to the SXSW EDU schedule as they are confirmed. Check the website during the event to find the full list of encore sessions.
All this is to say, you can't go wrong at SXSW EDU. Don't be afraid to deviate from your plan and give in to spontaneity!