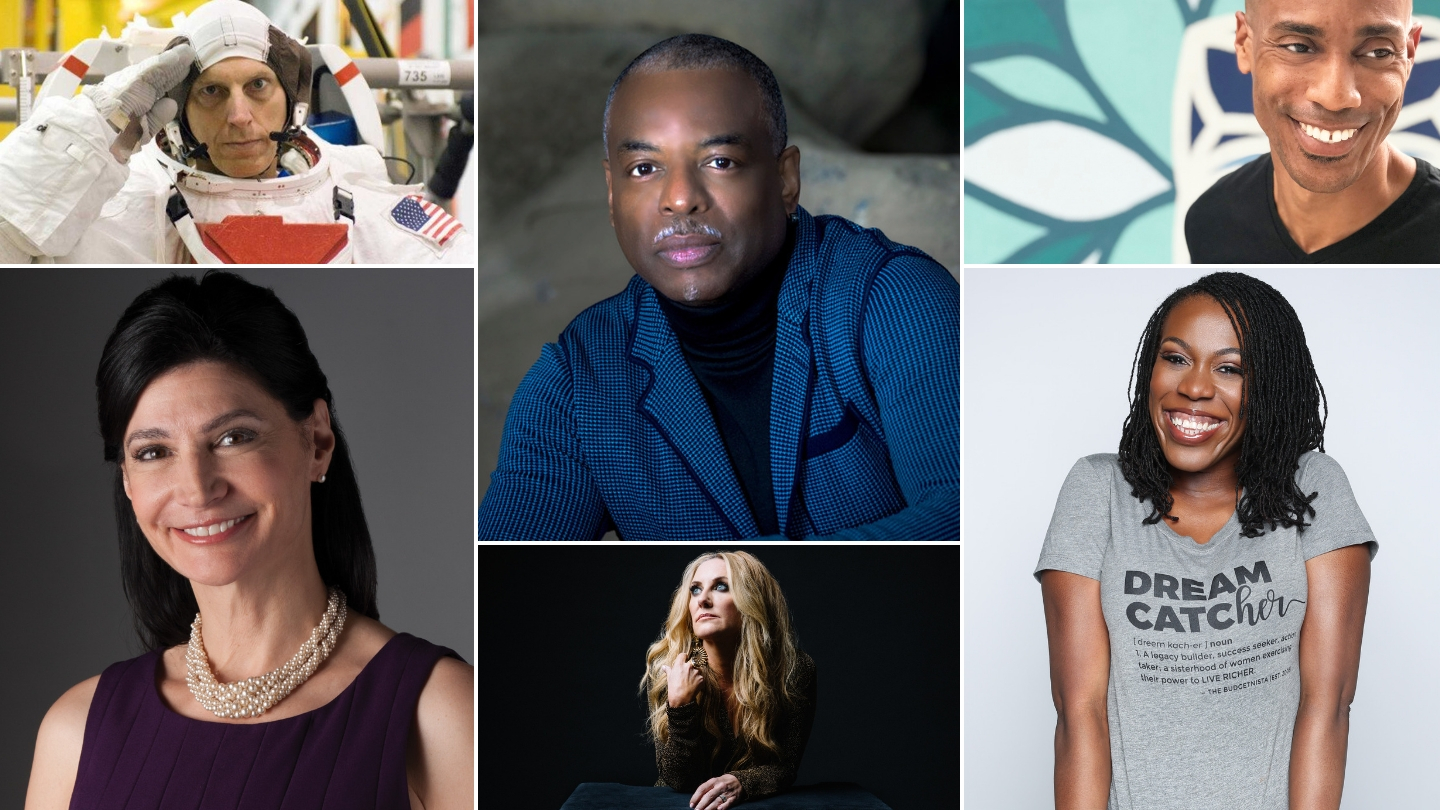 Announcing the final batch of featured sessions for SXSW EDU 2019 including actor and literacy advocate LeVar Burton in conversation with Reading Is Fundamental President & CEO Alicia Levi, Google Global Lead for Diversity Strategy and Research Kamau Bobb, and country singer Lee Ann Womack. Learn more about these speakers and visit the schedule to discover more!
Alicia Levi – (A Gift of Literacy: A Conversation with LeVar Burton) Alicia Levi currently serves as President and CEO of Reading Is Fundamental. Throughout her career, Alicia has worked to transform the lives of children through smart strategies to improve academic outcomes.
Barry Zito – (Why Music Matters: Shaping the Next Generation) Former MLB pitcher, Barry Zito, threw all his passion behind music after retiring from baseball with the release of his debut EP, No Secrets.
Clayton "Astro Clay" Anderson – (Why Music Matters: Shaping the Next Generation) Astronaut, Author, and STEAM Education Advocate, Clayton "Astro Clay" Anderson, Nebraska's only Astronaut, spent 167 days in space and 38 hours and 28 minutes in executing 6 spacewalks. He applied 15 times before NASA selected him as an Astronaut in 1998; and he spent 30 years working for NASA, 15 as an engineer and then 15 as an Astronaut.
Kamau Bobb – (Citizenship in the Modern Technopolis) Kamau Bobb is the Global Lead for Diversity Strategy and Research at Google and the founding Senior Director of the Constellations Center for Equity in Computing at Georgia Tech. He is an engineer and science and technology policy scholar whose work focuses on the relationship between equity for students and communities of color in the STEM enterprise, large educational systems, and the social and structural conditions that influence contemporary American life.
Lee Ann Womack – (Why Music Matters: Shaping the Next Generation) Recording artist Lee Ann Womack's albums transcend genres with a profound sense of history and a clear-eyed vision for the future.
LeVar Burton – (A Gift of Literacy: A Conversation with LeVar Burton) Actor, director, and author, LeVar Burton, is widely known for his groundbreaking role of Kunta Kinte in the landmark television series "Roots" as well as Chief Engineer Geordi La Forge in the iconic "Star Trek: The Next Generation" television series and in feature films. However, it has been his role as host and executive producer of the beloved PBS children's series "Reading Rainbow" of which he is most proud. His commitment to improving children's education through innovative uses of storytelling has driven his work over the last several decades.
Lily Eskelsen Garcia – (Racial Justice in Education: Confronting the Crisis) Lily Eskelsen García is president of the National Education Association, the nation's largest labor union. She is the first Latina to lead the NEA and one of the country's most influential Hispanic educators.
Sheinelle Jones – (Why Music Matters: Shaping the Next Generation) Co-anchor of NBC News' "Weekend TODAY" and a contributing correspondent for the weekday TODAY show, Sheinelle Jones, is also the host of Through Mom's Eyes, a new digital series for TODAY and co-hosts Off the Rails, a Sirius XM radio show with NBC's Al Roker and Dylan Dreyer.
Tiffany Aliche – (How to Teach Financial Literacy, & Why We Must) Tiffany "The Budgetnista" Aliche is quickly becoming America's favorite, personal financial educator. Tiffany helped to write law, A1414 (The Budgetnista Law), making it mandatory for middle school children to learn financial literacy in her home state of New Jersey.
Join Us March 4-7
Don't miss these visionaries and more at SXSW EDU. Register to attend now to explore the future of teaching and learning, March 4-7, 2019.
Photos (t-b, l-r) Clayton Anderson, LeVar Burton, Kamau Bobb, Lily Eskelsen Garcia, Lee Ann Womack, and Tiffany Aliche.