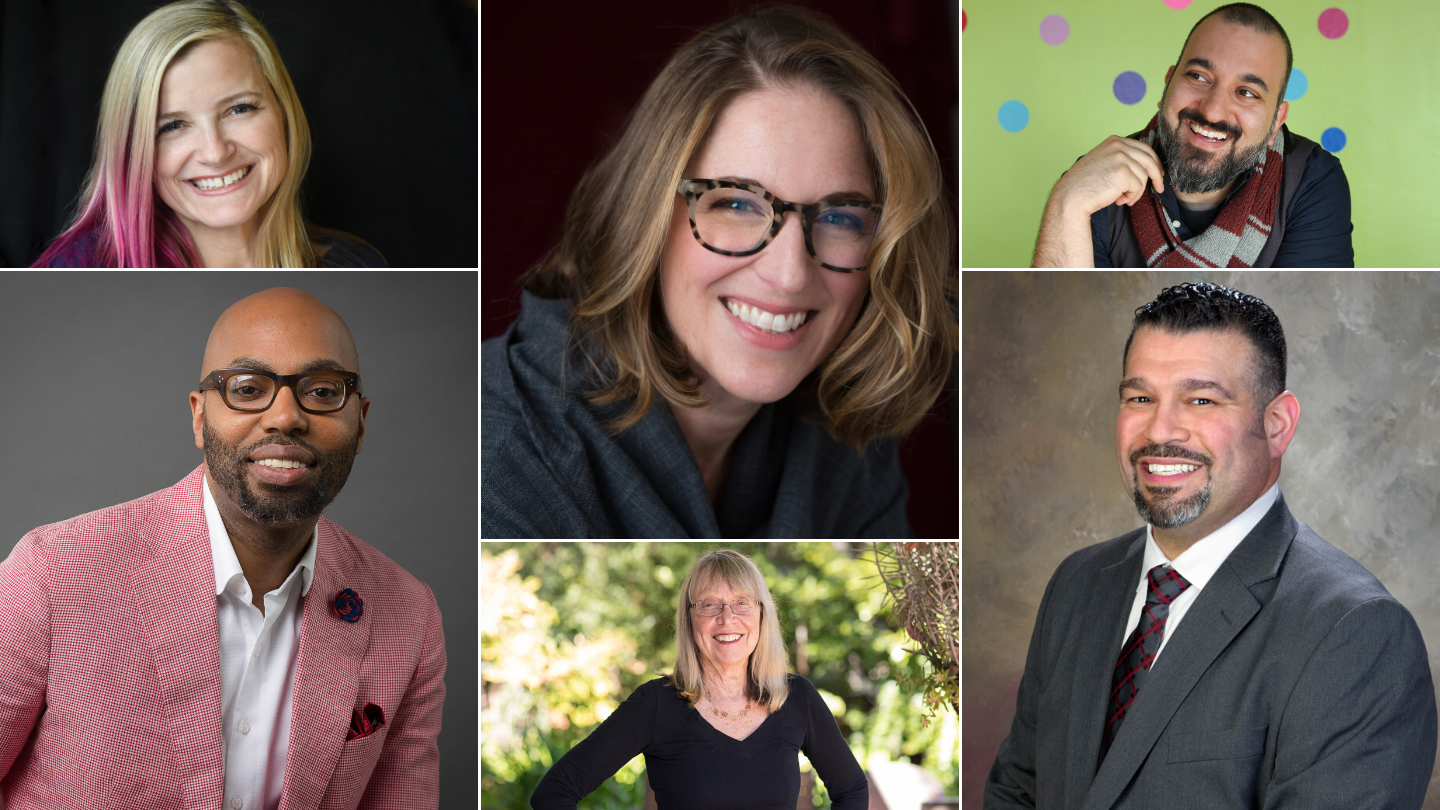 The 2020 SXSW EDU Conference & Festival is quickly shaping up to be the most dynamic celebration of learning this decade! Today we are fanning the flames with the announcement of several featured and Policy Forum sessions, in addition to the initial performances. Individually, these voices stand out as leaders and trailblazers in their own right. Collectively, these sessions embody the power of collaboration and the brilliance that comes from the cross-pollination of ideas.
Past SXSW EDU speakers Jessica Lahey, Christopher Emdin, and Esther Wojcicki will return to the stage for a Masters of Practice session moderated by Michael Kleba. In a discussion moderated by Rose Brock, three authors will reflect on borders in their work as told through ancestral stories and legendary heroes. These authors, Daniel Nayeri, David Bowles, and Darcie Little Badger, will share how ancient knowledge and epic histories shaped their stories and explore ways that different cultures pass down their stories.
Exciting announcements for the 2020 Policy Forum bring critical conversations center stage. From a local to national focus, topics in this year's forum include pressing election discussions, the impact of the census, and matters top of mind for state legislatures.
Last but certainly not least, this year's performance lineup embraces performing arts as a vehicle for dialogue and engagement in difficult conversations. This initial announcement includes theatre pieces, a performance-lecture, spoken word poetry, and a musical variety show.
Featured Speakers
Christopher Emdin – Christopher Emdin is an associate professor in the Department of Mathematics, Science, and Technology at Teachers College, Columbia University, where he also serves as Associate Director of the Institute for Urban and Minority Education. The creator of the #HipHopEd social media movement and Science Genius B.A.T.T.L.E.S., author of the award-winning book Urban Science Education for the Hip-Hop Generation and The New York Times Best Seller, For White Folks Who Teach In The Hood and the Rest of Y'all Too.
David Bowles – South Texas Mexican American author and translator, David Bowles, has multiple award-winning books including Feathered Serpent, Dark Heart of Sky: Myths of Mexico, and They Call Me Güero. He is the translator of The Sea-Ringed World: Sacred Stories of the Americas, forthcoming from Levine Querido in September.
Daniel Nayeri – Iranian born writer Daniel Nayeria spent a couple of years as a refugee before immigrating to Oklahoma at age eight with his family. He is the publisher of Odd Dot, an imprint of Macmillan, making him one of the youngest publishers in the industry. His debut novel, Everything Sad Is Untrue (a true story), is forthcoming from Levine Querido in August.
Darcie Little Badger – Darcie Little Badger is an Earth scientist, writer, and fan of the weird, beautiful, and haunting. She is an enrolled member of the Lipan Apache Tribe of Texas. Elatsoe, her debut novel is forthcoming from Levine Querido in August.
Esther Wojcicki – Best-selling author of How to Raise Successful People, Esther Wojcicki, helps parents, teachers, and executives be more effective. An internationally known educator and founder of the largest scholastic media program in the US at Palo Alto High, she advises multiple EdTech startups in Silicon Valley.
Michael Kleba –  Michael Kleba has been a public high school English teacher and theatre director for more than 20 years. A writer, speaker, and entrepreneur, he serves as co-organizer of the NYEdTech Meetup (the nation's largest). Mike is also co-author of Otherful: How to Change the World (And Your School) Through Others, an earnest and irreverent book about the tectonic power of great leadership in schools and education.
Rose Brock – Rose Brock, PhD, is an assistant professor in the Department of Library Science at Sam Houston State University. A veteran educator and advocate for using audiobooks as a tool for literacy, she is cofounder of the literacy initiative Guys Listen, a part of the Guys Read literacy national program.
Policy Forum
20 Policy Issues, 50 States: What's Ahead for 2020
Brian Sponsler (Education Commission of the States)
Pedro Rivera (Pennsylvania Department of Education)
Zakiya Smith Ellis (State of New Jersey)
A Changing Texas: How Pub Ed Needs to Respond
Charles Dupre (Fort Bend ISD)
Margaret Spellings (Texas 2036)
Michelle Smith (Raise Your Hand Texas)
Stephen Klineberg (Rice University)
Can Fiscal Transparency Lead to Student Equity?
Daarel Burnette (Education Week)
Devastating Impact of a 2020 Census Undercount
Beth Lynk (The Leadership Conference on Civil and Human Rights)
Lauren Camera (U.S. News & World Report)
Mohammed Choudhury (San Antonio ISD)
Nora Gordon (McCourt School of Public Policy Georgetown University)
Leveraging Policy for Safe and Healthy Schools
Anne Bowles (Council of Chief State School Officers)
Deborah Temkin (Child Trends)
Kristen Harper (Child Trends)
Robert Hull (National Association of State Boards of Education)
Overcoming Politics to Invest in Public Education
Dan Huberty (Texas House District 127)
Diego Bernal (Texas House District 123)
Larry Taylor (Texas Senate District 11)
Todd Williams (The Commit Partnership)
The Educator Vote: Why it Matters
Bill Miller (HillCo Partners)
Laura Yeager (Texas Educators Vote)
Monty Exter (ATPE)
Ross Ramsey (The Texas Tribune)
Performances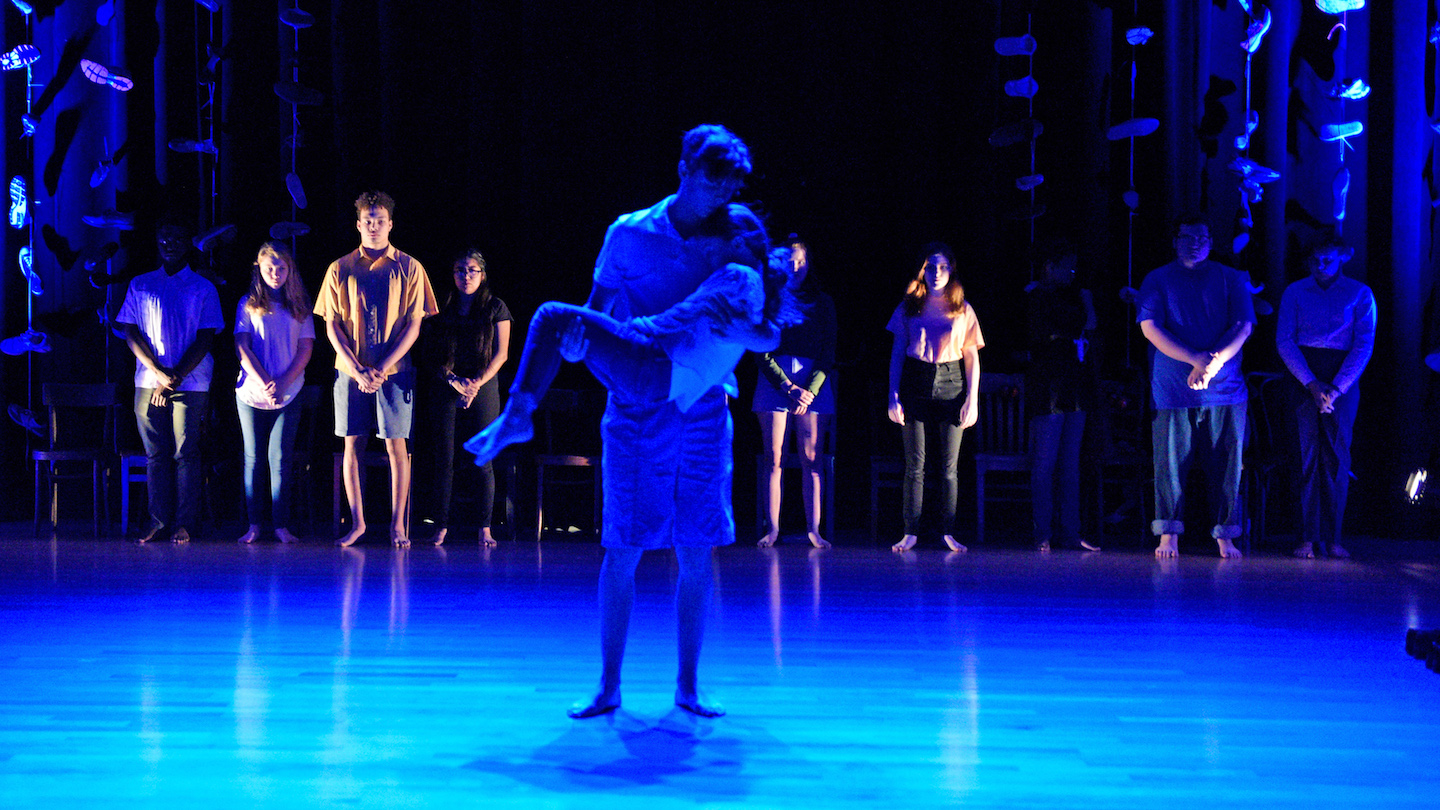 Crossing the Line – Cry Havoc Theater Company will perform a 45-minute reading of their most recent documentary/verbatim theatre piece, Crossing the Line, about the humanitarian crisis at the southern border. Created from first-person interviews collected by the teens in March 2019, Crossing the Line offers a snapshot of the disturbing realities border residents and migrants face against the backdrop of a national debate on immigration. Following the reading, the teen company will hold a Q&A on the creation of the show and a workshop on creating verbatim theatre with teens.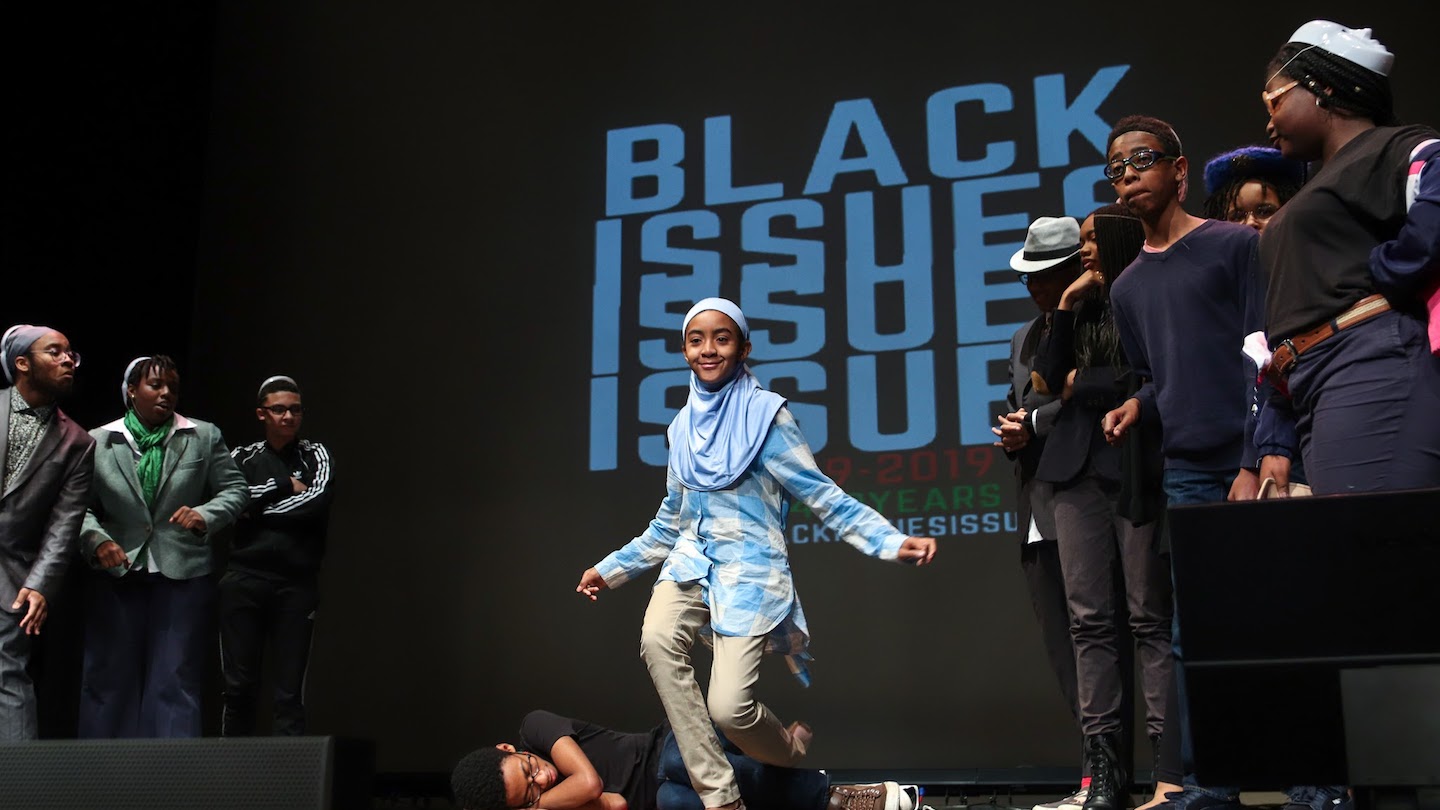 Satire for Solutions: Laugh While you Learn – BlackIssuesISSUES is a curriculum and methodology infusing satire, polling data and an invented language to explore social justice issues while activating media literacy, civic engagement and student agency. This amalgam of farce and socio-political truth leads to Socratic Seminars about issues and solutions. The performance and workshop show educators how to use humor and creativity to research issues, write monologues/sketches and envision a more beautiful and equitable world, one laugh at a time.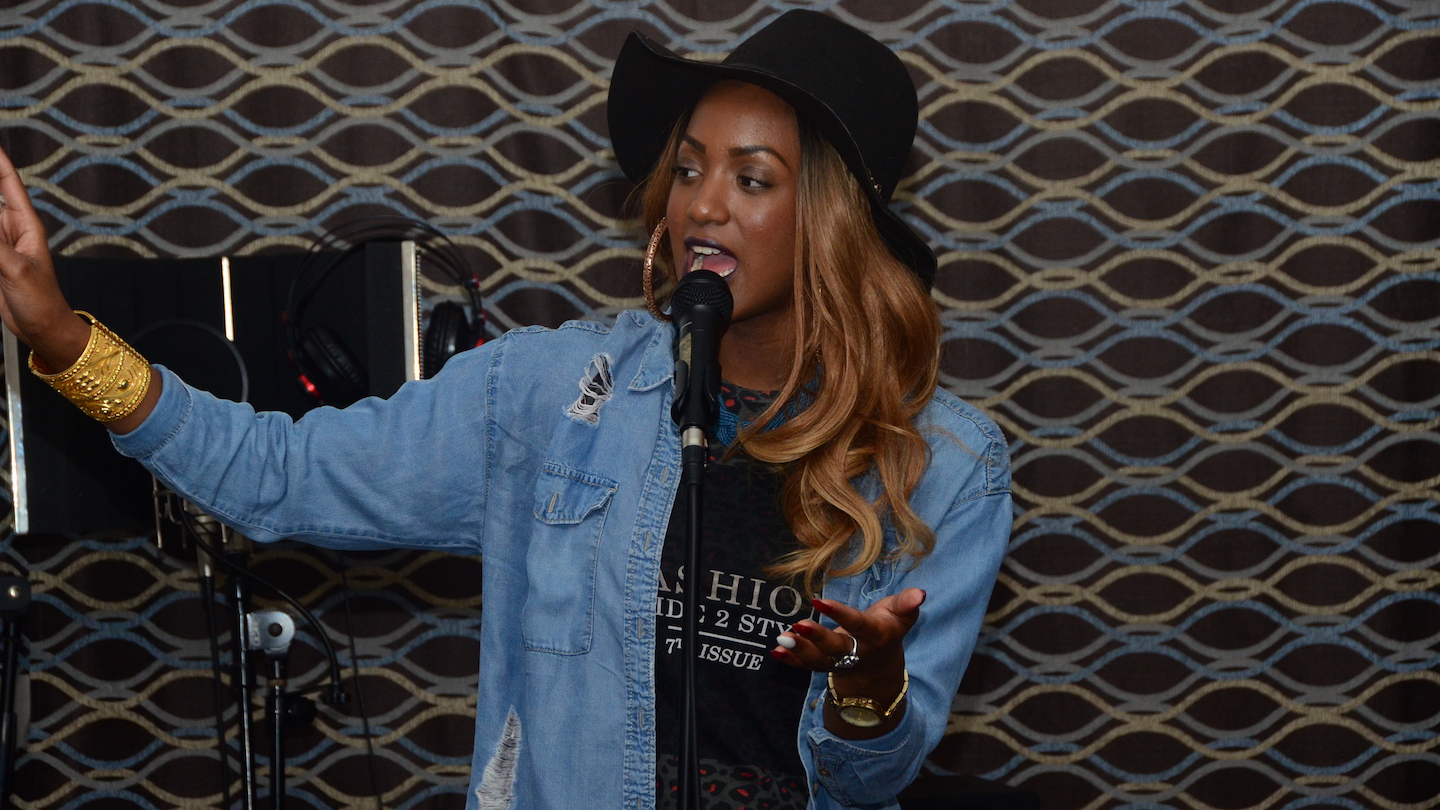 Social Justice Through Spoken Word – This 90-minute session will begin with 30 minutes of Spoken Word poetry followed by 15 minutes of a talkback segment in reference to the works presented. The remaining 45 minutes will be a workshop in which we will delve into best practices of how the arts, specifically spoken word, can be used as a means of social justice pedagogy. Participants will be exploring the methods of Poetry for Service, a nonprofit corporation of which I am the founder and Chief Executive Visionary. This organization seeks to elevate the voices of marginalized communities by positioning spoken word as a channel of self-expression, transformation, and restoration.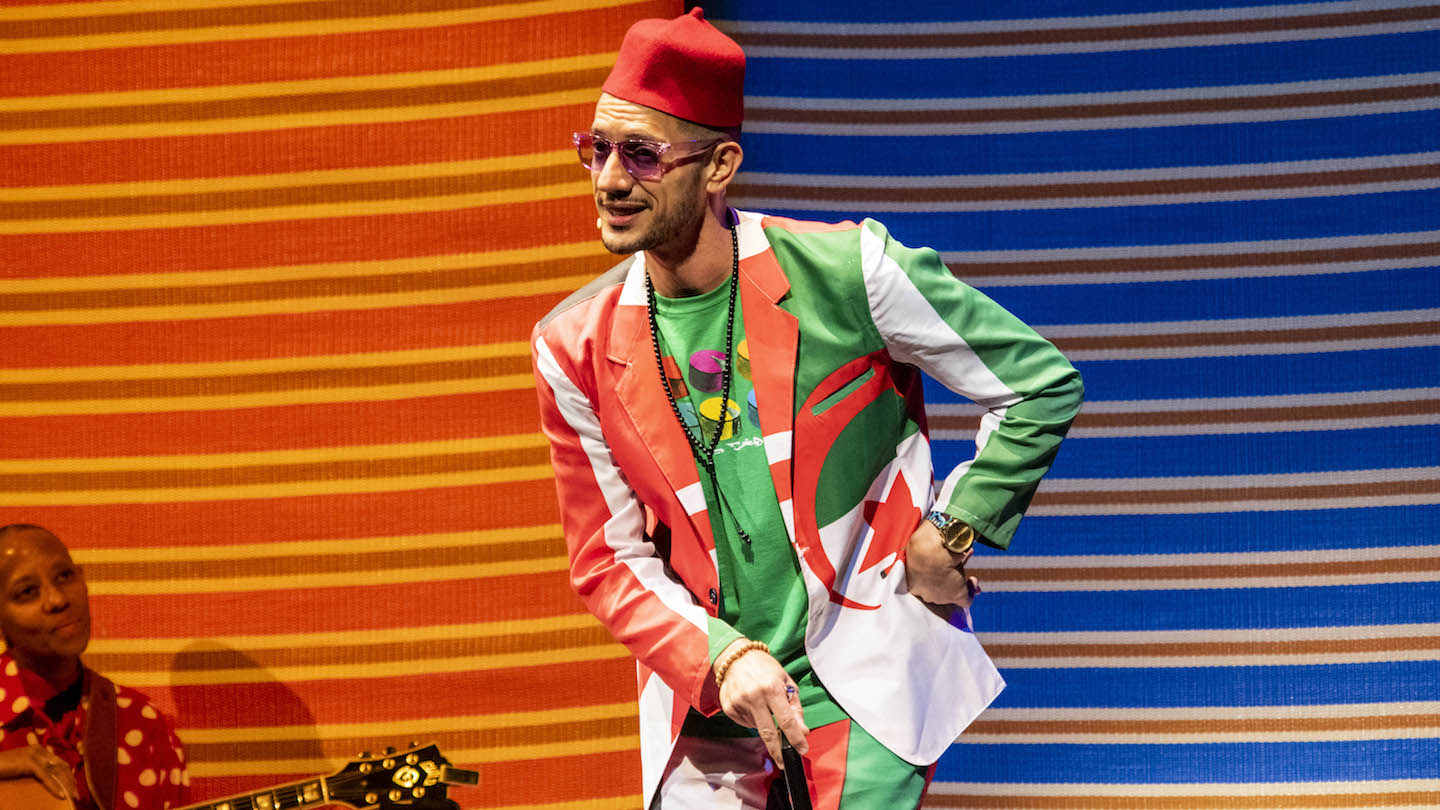 SyrianamericanA: A Nation-State of Mind – From the jasmine tree-lined courtyards of Nizar Qabbani's Damascene homes to the flooded riverbanks of Langston Hughes' Harlem Renaissance poems, this unique performance-lecture is equal parts presentation / conversation. With a decade-long artistic journey that has both paralleled the rise of social media & borne witness to major sociopolitical shifts in Syria, Omar Offendum discusses how he's been able to develop a special blend of Hip-Hop & Arabic poetry to bridge cultural divides.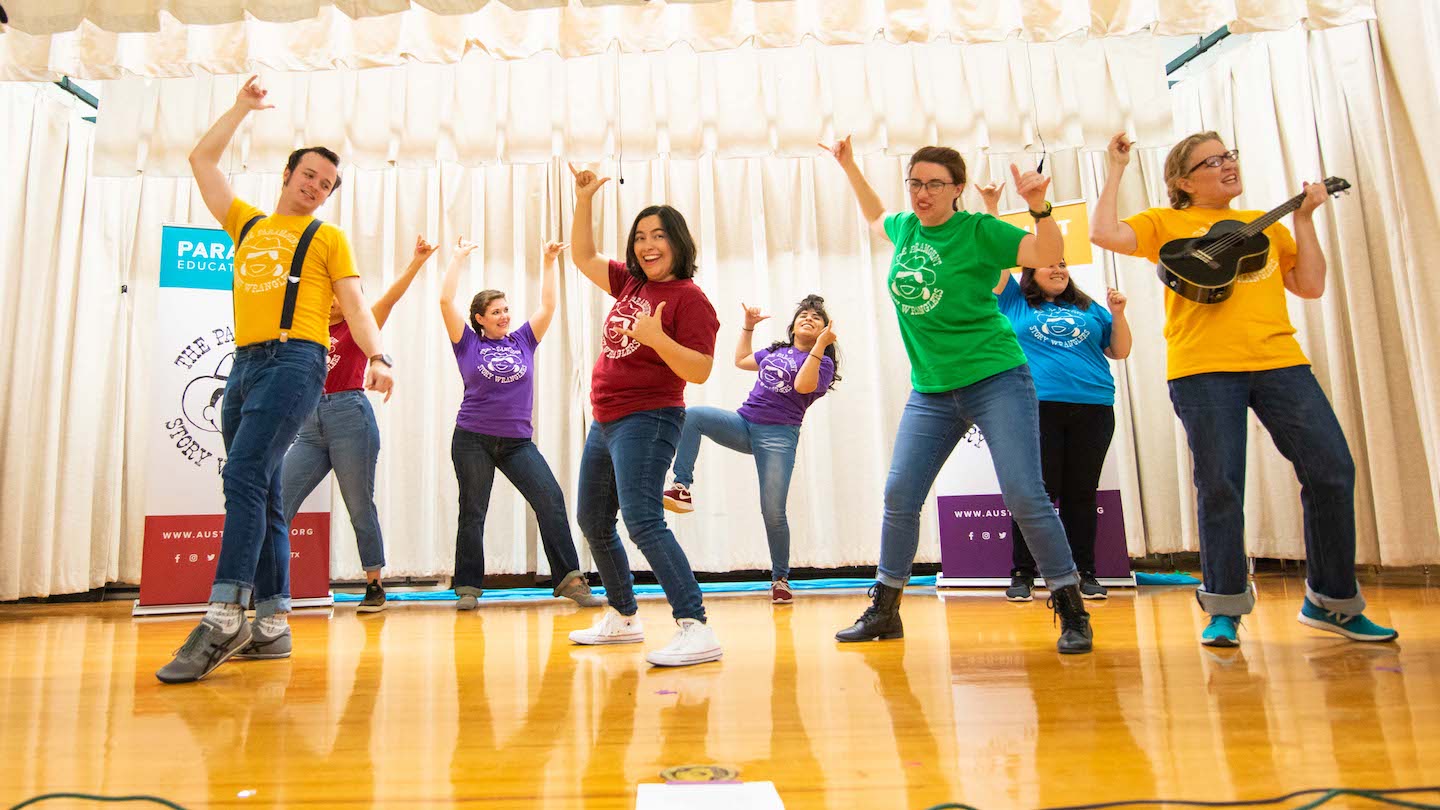 The Power of Student Voice Amplified Through Performance – The Paramount Story Wranglers are a group of teaching artists, actors, and musicians that teach creative writing workshops to more than 1000 elementary school students each year. After each seven-week creative writing residency, the Paramount Story Wranglers perform a live sketch-comedy, musical variety show based on participants' stories that the entire school community is invited to watch. Upon completion, students who go through the program score higher on their standardized tests, exhibit increased self-efficacy, and generally attend/enjoy school more than students who do not. This is in no small part due to the fact that the Story Wrangler program is deeply rooted in student voice. Participants get to write about what they find interesting, funny, or clever. And when professional actors validate their ideas and creativity through a performance for their peers, students can't help but feel like their voices matter in their schools. Join us as we share some of our favorite stories of the school year, and peek behind the scenes at the process of writing these original narratives that always keeps student voice at the center.
Join Us in March
Don't miss out on all of this programming and more at SXSW EDU, March 9-12, 2020. Make plans to attend by Friday, January 17 to save $110 off the walk-up rate.
Photo (t-b, l-r) Rose Brock, Jessica Lahey, Daniel Nayeri, Christopher Emdin, Esther Wojcicki, and Pedro Rivera.