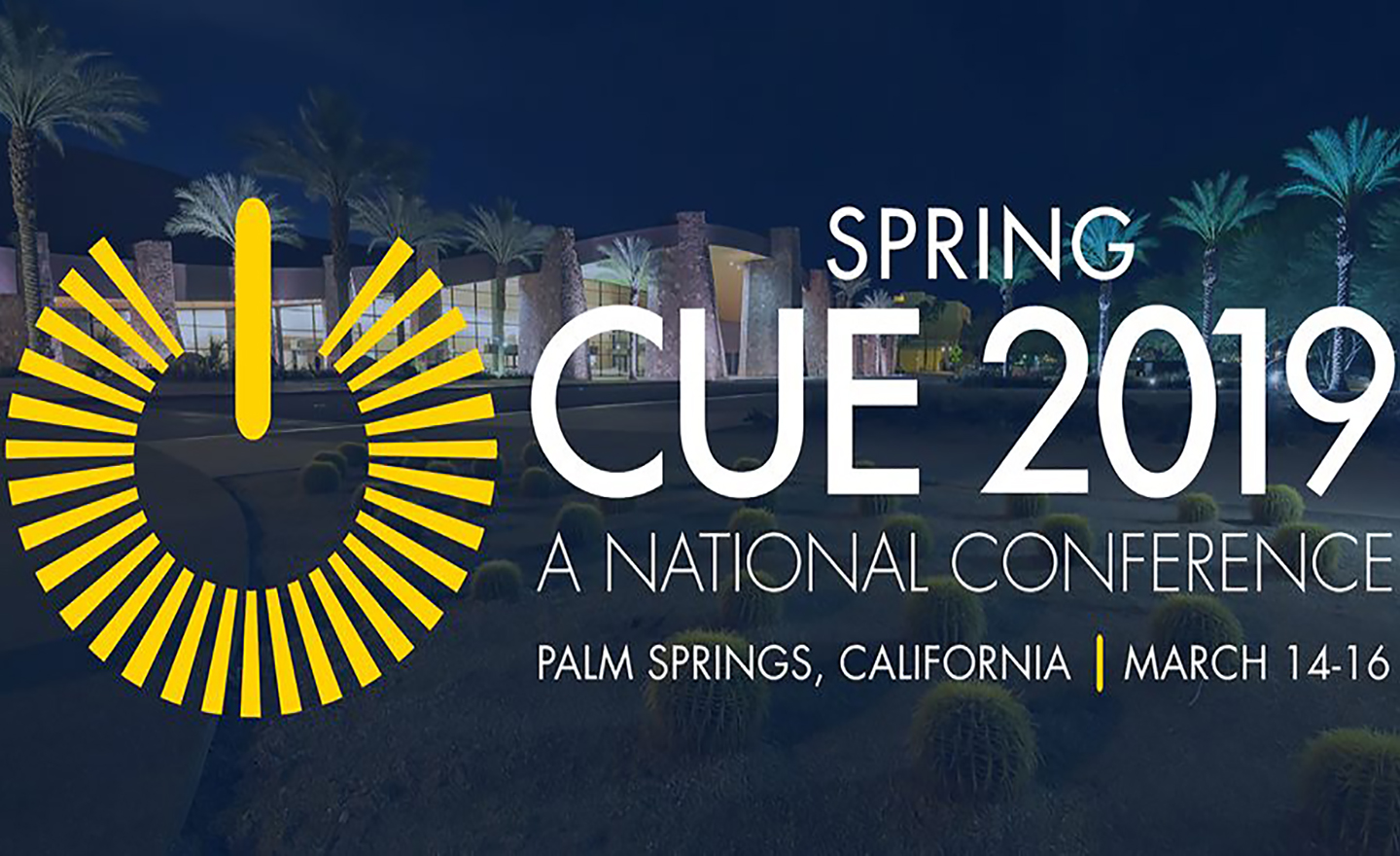 Jon Corippo, CUE Executive Director
As a SXSW EDU 2019 Event Partner, CUE is proud to share resources with this community. CUE values partners like SXSW EDU who "prioritize the cultivation and empowerment of engaged stakeholders to advance teaching and learning." CUE's annual Spring Conference is one of the largest educational events in the US and a centerpiece to CUE's annual impact with educators. More than 5,000 educators flock to the Palm Springs area to share, inspire, and collaborate. And every year, almost 60% of the attendees are first-timers. Many of these educators think of CUE as an event that happens once a year. I'd like to expand on that perception.
CUE's membership is made up of nearly 25,000 educators who are spread all over California, Nevada, and beyond. Twenty-two CUE affiliates host local events and meetups that gather more than 8,000 educators per year across the states. CUE affiliate boards are made up of almost 100 local educators who care deeply enough about education to volunteer their time to make their local schools better for educators and students.
CUE's legislative advocacy team helped facilitate California Net Neutrality and Information Literacy legislation this year and will be working with the CA legislature on a major funding action directed towards technology refresh and professional development beginning this Spring. CUE's efforts help fund and bring updated legislation to California educators.
CUE has several large events in addition to the Palm Spring Conference. Fall CUE hosts over 1,000 attendees in Northern CA, CUE BOLD (Blended, Online, Lesson and Design) is growing almost 30% annually, and CUE co-hosts Lead3 for educational leaders each April with several hundred administrators in attendance.
On-going, year-round professional development is also a core activity at CUE, and our team of over 200 Lead Learners (working practitioners) has trained more than 45,000 educators nationwide since 2014, helping teachers be more effective pedagogically while seamlessly integrating technology throughout their lessons. CUE professional learning has positively impacted millions of students.
Is Spring CUE a big deal? Of course it is. Take advantage of this opportunity to continue the conversations that start at SXSW EDU at the Spring CUE 2019 Conference, and every day after that!
Sponsored content and photo provided by CUE.