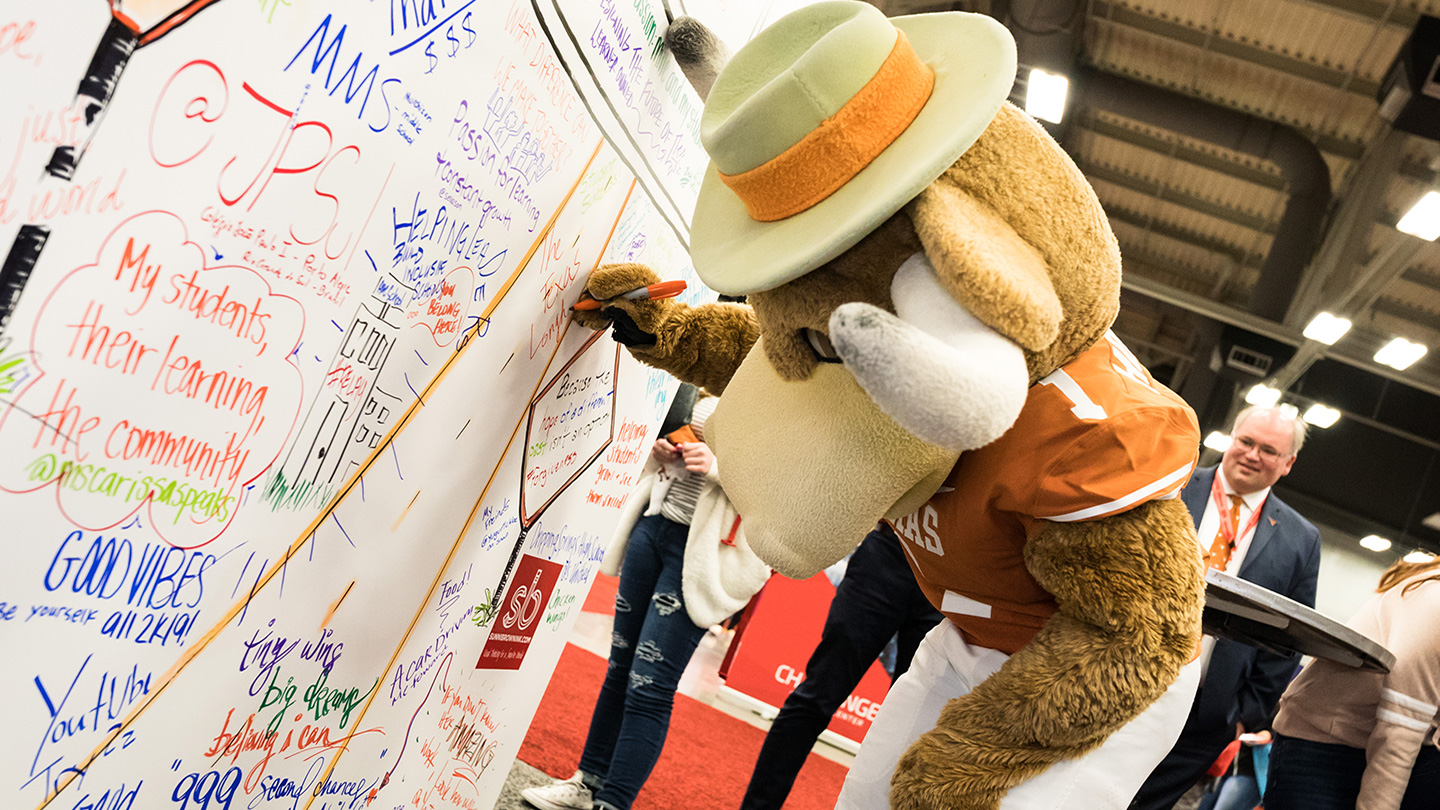 This March will mark the 10th annual SXSW EDU Conference & Festival. Don't miss out on celebrating 10 years of fostering creativity and innovation in education with us.
The SXSW EDU Community Scholarship is designed to support educators, students, and others who would benefit from attending SXSW EDU, but demonstrate a financial barrier. Don't let registration costs keep you from taking a seat at the table, joining the conversation, and celebrating 10 years of empowering, inclusive, intentional, dynamic and challenging programming and conversations.
The scholarship application, which opens Monday, June 24 and closes Friday, July 19, is another way to showcase all the amazing work you're doing in your community. Be sure to get your application in on time for there is a limited number of community scholarships that will be awarded. Also, if you no longer need registration assistance, please reach out and let us know so that we may award another community member.
How to Apply & the Process
Be sure and submit your application on time, keep an eye on your inbox for a status update, and accept your scholarship or early bird registration code. The application consists of five core questions, including but not limited to:
1. How would you benefit from attending SXSW EDU?
2. Please describe how you are advancing teaching and learning in your work and/or community
3. What factors prohibit your attendance at SXSW EDU in the absence of receiving a scholarship?
Please note the scholarship covers the full cost of a registration to SXSW EDU only. Attendees are responsible for travel and meal expenses.
To learn more about the scholarship and apply, visit the SXSW EDU scholarship page.
The deadline to apply is Friday, July 19 at 11:59PM PST.
Mark your calendars – 2020 registration and housing opens Thursday, August 1 for the SXSW EDU Conference & Festival, March 9-12, 2020.
For more information on group registration visit our Attend SXSW EDU 2020 webpage. Currently enrolled students will be eligible to register at a discounted student rate of $225 beginning August 1 as well.
Email reg@sxswedu.com for more information.
Photo by Bob Johnson.