Activate Your Learning in the Playground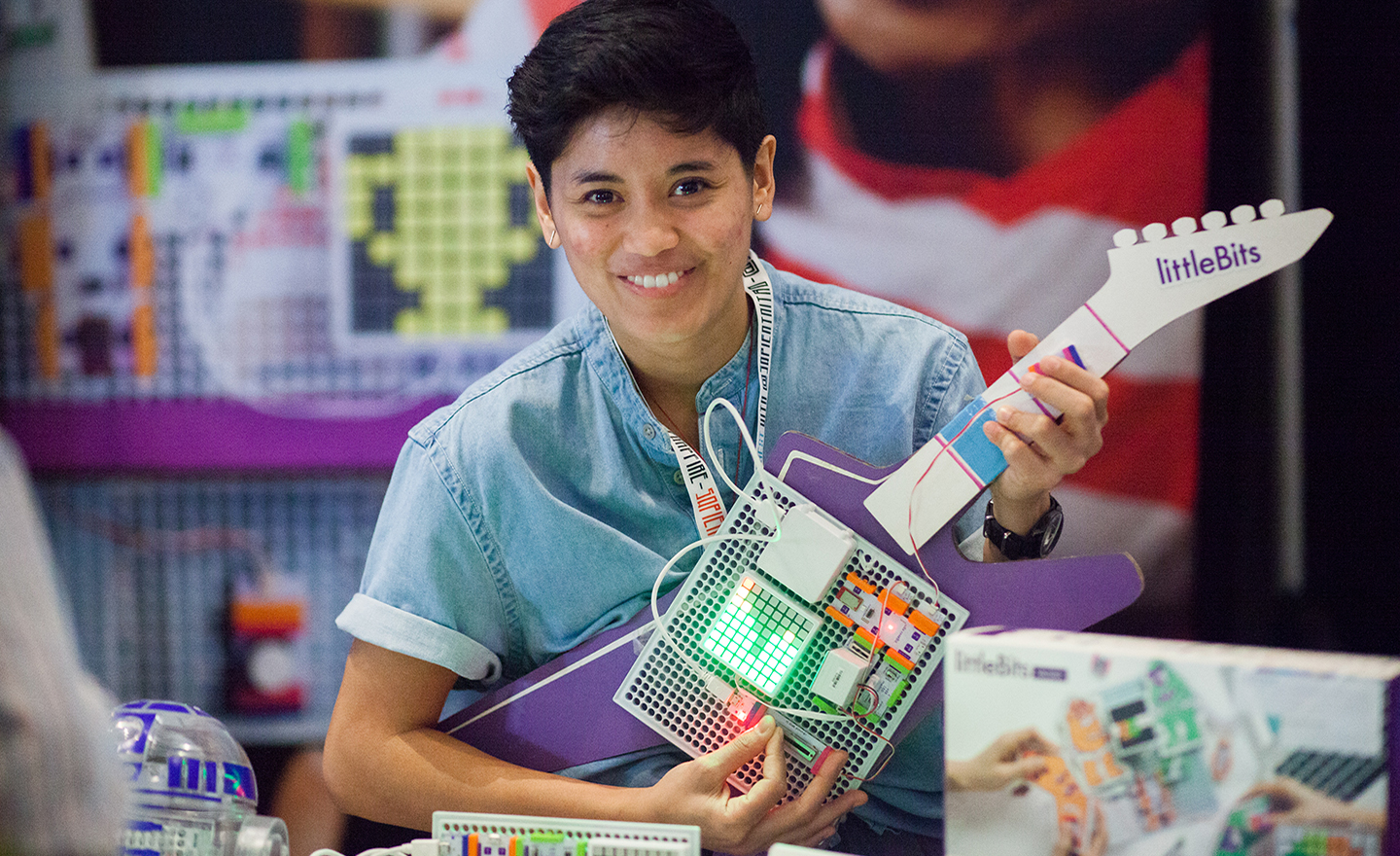 The Playground, presented by Chevron, returns for the seventh year, now as a key component of the broader Expo. The interactive space showcases new strategies to activate students' learning and features a collaborative stage with Hands On and Talk programming. The Expo is open to SXSW EDU attendees March 4-6, 2019, and will be free-and-open to the community on student day, Wednesday, March 6.
Featuring exhibitors from across the U.S. and internationally, peak your curiosity by exploring creative and innovative approaches to education and culturally relevant pedagogy.
Whether it's participating in augmented reality experiences with ARientation from Japan, learning about Latinx artists and contributors to STEAM with Mexic-Arte, or checking out NOISE212's booth featuring the latest DJ technology for mixing and beatmaking fit for elementary students -- there are endless opportunities to make unique discoveries.
Programming on the Playground Stage will span all 3 days of the Expo with discussions centered around a variety of topics from inclusivity in maker ed and utilizing hip-hop for mental wellness to the shape of stories and envisioning the learning-spaces of 2035.
Full Line Up of Playground Exhibitors
We look forward to seeing you soon at SXSW EDU! Purchase your registration through Friday, February 15, to take advantage of the February discounted rate.
SXSW EDU 2018 Playground photo by Debra Reyes.