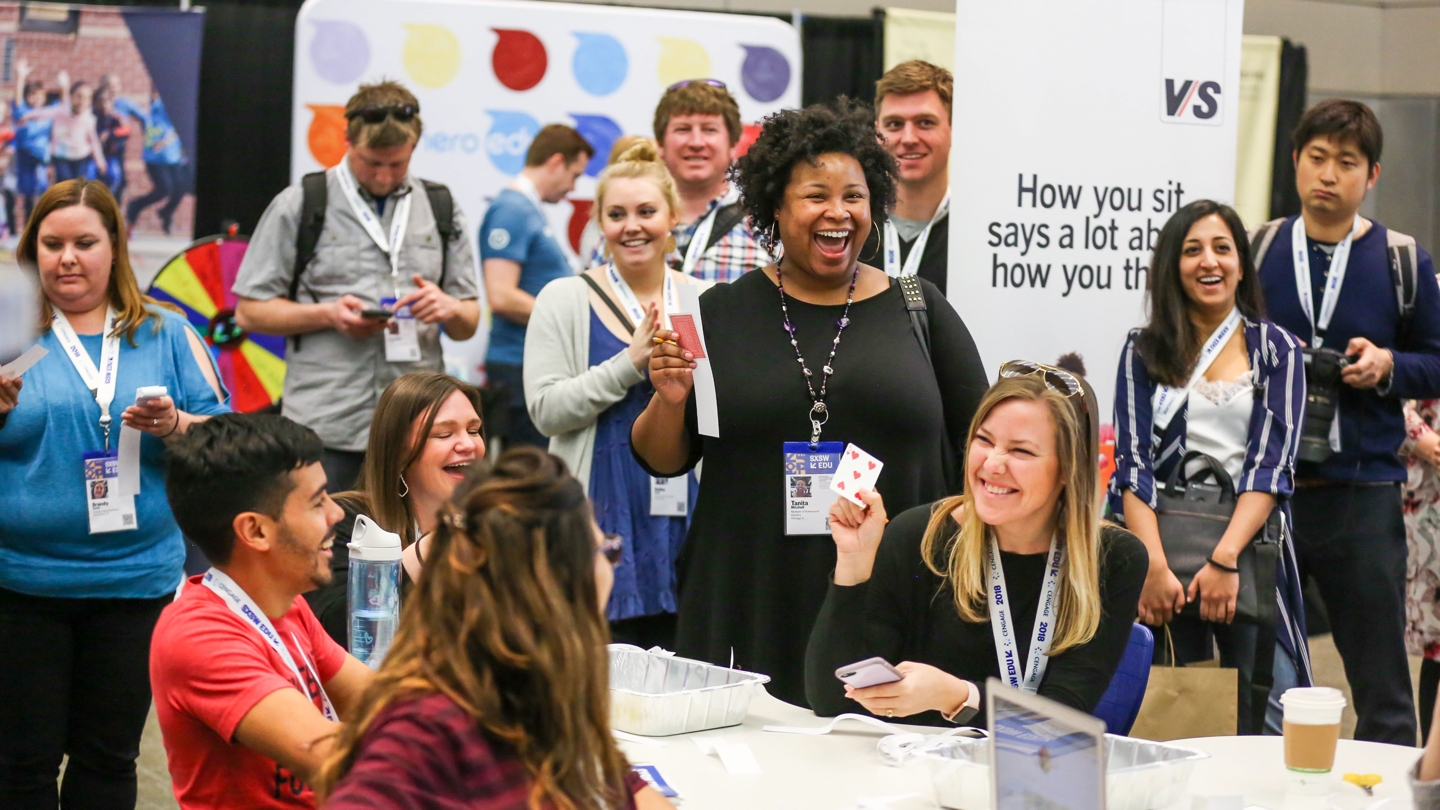 It's that time of year again! Your schedule for March is starting to take shape and you are getting excited! Before you finalize any plans, take a look to see if these gems are on your radar.
1. Performances
Performances at SXSW EDU are unlike anything else on the program, or at a conference in general. From theatrical groups, literacy development programs, to music groups, and more, the performance series offers attendees the opportunity to experience and reflect on the value of performing arts as a vehicle for deeper learning. Each performance is immediately followed by an interactive workshop-style experience offering a deeper understanding of the concepts that fueled the performance and in many cases, activities that can be adopted for the classroom.
The initial lineup for SXSW EDU has been revealed with more to be announced soon.
2. Special Programs
Special programs are a new format for SXSW EDU that includes unique engagements highlighting creative and dynamic work across the education space.
There are a handful of events scheduled including an old school DJ battle with equal parts teachers, hip-hop heads, authors, and professors, Dr. Chris Emdin and Sam Seidel, as well as an EdTech Lip Sync Battle with Carl Hooker and Brianna Hodges, and a StorySLAM with The Moth.
3. Film Screenings
The film program at SXSW EDU highlights poignant narratives and documentaries focusing on all aspects of education. Films are conveniently scheduled during the programming day in the Austin Convention Center (room 15), offering attendees a break between sessions. Additionally, there is a film scheduled each evening at the historic Alamo Ritz on 6th street. Food is also available at the Alamo evening screenings making it a great dinner option!
This year's lineup includes Eighth Grade, Life, Animated, Personal Statement, and more!
4. Pop-up Dinners
Pop-up dinners are a powerful new opportunity to connect with fellow registrants while enjoying a taste of Austin at SXSW EDU. Dinner reservations have already been made, just sign up to reserve a seat and show up hungry to enjoy a bite and conversation with other attendees interested in meeting new people. Attendees are responsible for their own dinner expenses. Capacity is limited and requires advance RSVP which will open on Febuary 18.
5. Playground in the Expo
The Playground returns for the seventh year, now as a key component of the broader Expo. The interactive space showcases new strategies to activate students' learning and features a collaborative stage with Hands On and Talk programming.
Photo of SXSW EDU 2018 Hands-On Playground Workshop: Inspiring Curiosity in Mathematics by Diego Donamaria.