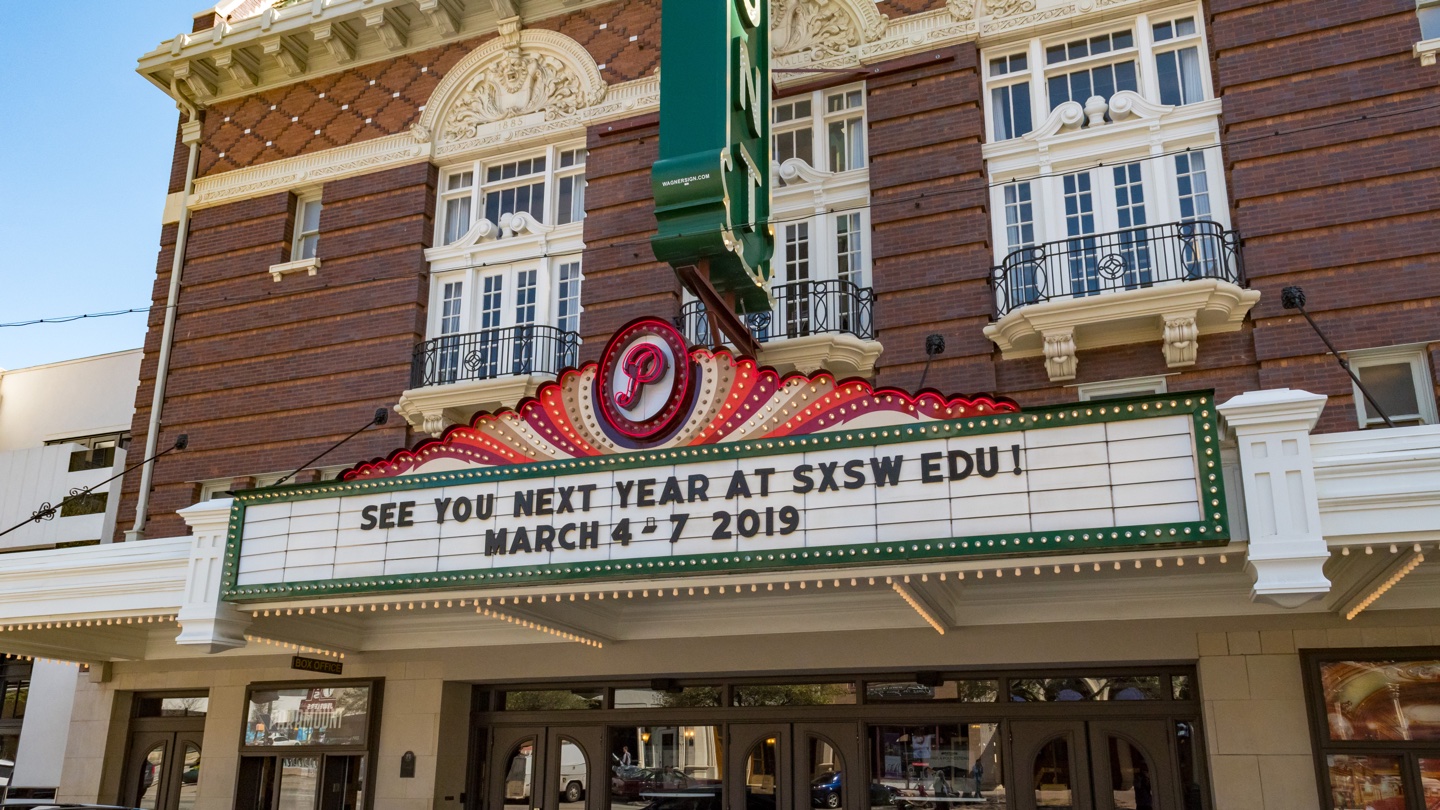 Thank you for joining us in Austin for an another amazing year! This week has been unbelievable. We hope that you return home inspired and invigorated by the conversations, connections, and experience you had at SXSW EDU.
The event may be over, but now is when the real work starts. As you return home to your colleagues and communities, we encourage you to think about the conversations had and the new things learned so that you might continue to fuel impact through your interactions and work.
Collectively, we share the common goals to elevate the teaching profession and enhance its impact to effectively engage and inspire all learners. When we all commit to apply what we've learned, we can hope to accomplish our most fundamental task, to make a real and positive difference. It is our sincere hope and desire that what you learn at SXSW EDU will support you making an even greater impact in the lives of the learners you touch.
We also want to encourage you to complete our post-event survey, which you'll soon receive via email. Your feedback is vital and will help us to continue to improve the SXSW EDU experience for all moving forward.
Limited Presale Badges for SXSW EDU 2019
For a limited time, purchase your presale badge for SXSW EDU, March 4-7, 2019, at the lowest rate – $295. Presale badge buyers will get first choice access to downtown Austin hotel rooms when they go on sale this summer.
Register to Attend SXSW EDU 2019
Enjoy and Share Content from SXSW EDU
Hours and hours of compelling and thought-provoking sessions were captured on video and audio reordered. Check out the official SXSW EDU YouTube Channel as we continue to add videos over the coming weeks. Session audio recordings will soon be available on the SXSW EDU SoundCloud channel.
Stay tuned to SXSW EDU News for the latest event updates.
Photo by Jonathan LaChance.