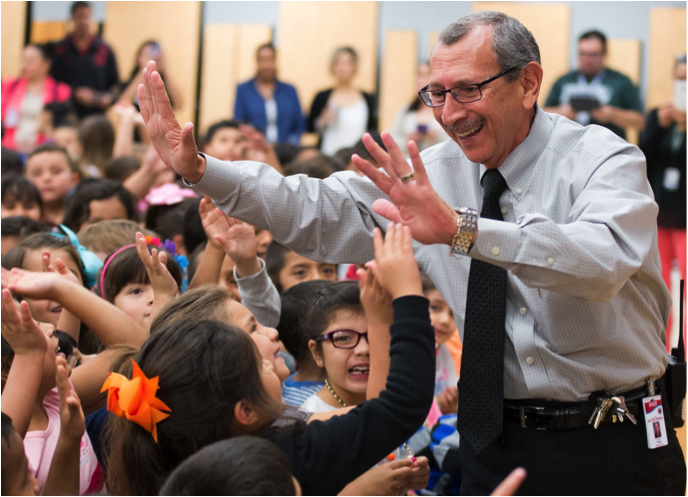 We work year-round to discover and convene inspiring leaders working in education, and are proud to partner with The Holdsworth Center to highlight the economic impact of a strong public education system at their inaugural conference, ElevatEd: Education & the Economy.
Education is the single biggest driver of economic development in modern, knowledge-based economies. Across the globe, nations such as Singapore and Finland, which have made deep investments in education, have experienced significant growth in GDP.
Is America on the road to prosperity? Or are we falling behind?
That's the basis for ElevatEd: Education & the Economy, a daylong conversation presented by The Holdsworth Center on June 4 at Southern Methodist University in Dallas. This is the first of an annual event aimed at driving critical conversations around public education and exploring collaborative solutions.
This year's powerful lineup of experts includes Bowling Alone and Our Kids author Robert Putnam, Dream Hoarders author Richard Reeves, Andreas Schleicher, education director at the OECD and creator of the PISA exam; Ruth Simmons, the first black woman to lead an Ivy League institution; Robert Kaplan, President and CEO of the Federal Reserve Bank of Dallas and more. The program will include time to ask questions and network with leaders in education, business and the nonprofit sector.
Space is limited so register soon.
Founded by H-E-B Chairman and CEO Charles Butt, The Holdsworth Center was created to help public school districts cultivate a pipeline of effective leaders to ensure that every classroom and campus in Texas thrives under inspired and dynamic leadership.