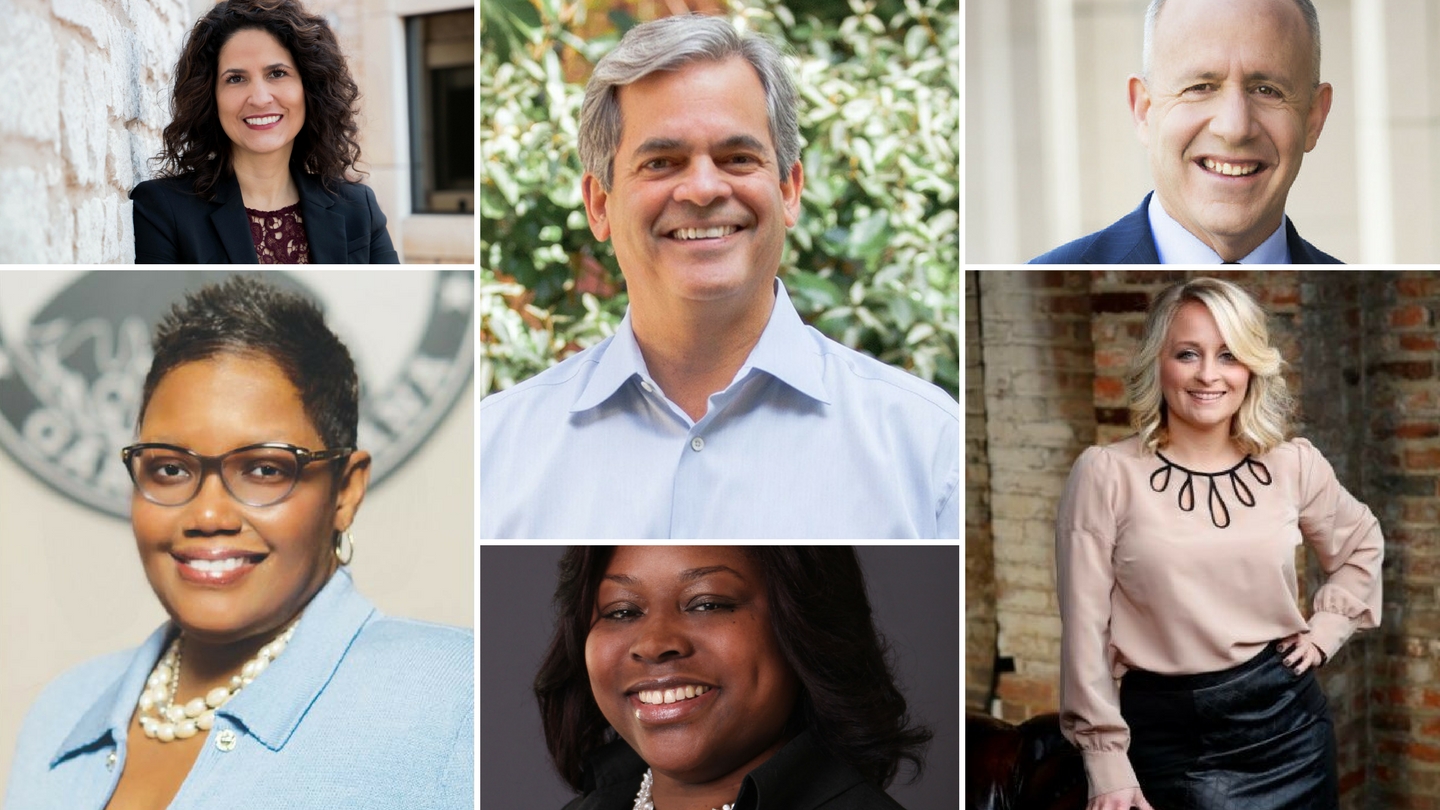 Add Policy Forum Sessions to Your Schedule
The 2018 Policy Forum, presented by the Walton Family Foundation, has begun to take shape and will include a notable lineup of speakers and topics. Preview the program below and sign into the online schedule to add these sessions to your March agenda.
Policy Forum Sessions
Black Education in America – A panel discussion of current issues, data, and trends in Pre-K through college with esteemed educational and civic leaders Chris Stewart (Wayfinder Foundation), Margaret Fortune (Fortune School of Education), Rehema Ellis (NBC News), and Howard Fuller (Marquette University).
Citizen-Ready and Crime-Free: The PreK Advantage – Community leaders, Art Acevedo (Houston Police Department), David Kass (Council for a Strong America), Michael Harper (ReadyNation), and Nancy Brown (Mission: Readiness), will explore how early education addresses problems, from unemployment to crime.
Collaboration as a Path to Digital Equity – Panelists from Charlotte, NC, will discuss community partnerships addressing the "homework gap" for the city's children and offer concrete action steps to help others forge similar results in their communities. Speakers include Deb Socia (Next Century Cities), Valerie Truesdale (Charlotte-Mecklenburg Schools), Jennifer Roberts (City of Charlotte), and Pat Millen (E2D – Eliminate the Digital Divide).
The Dual Language Imperative – Paul Cruz (Austin ISD), Juan Cabrera (El Paso Independent School District), Liz Willen (The Hechinger Report), and Barbara Jenkins (Orange County Public Schools), will share their strategies for scaling and supporting dual language schools.
Educating Across the Aisle – Exploring tangible programs that have broad support across political ideology and affiliation, Tobie Baker-Wright (Jobs for the Future), Mark Martin (Build Urban Prosperity), and Jeremiah Newell (Mobile Area Education Foundation), will share a focus on putting children, families, and communities first.
Equity Innovations for Low-Skill Adults – 36 million Americans have low skills in reading, math, and problem solving in technology rich environments. Upskilling is needed but the education and workforce training options available to adults are unequal. Innovators Lecester Johnson (Academy of Hope), Ilse Pollet, and Carrie Tupa (Texas Workforce Commission), will share how they are changing that paradigm.
ESSA & Music Education: Impact & Opportunity – The Every Student Succeeds Act (ESSA) has changed the landscape for music education. Tiffany Kerns (CMA), Eric Ebel (NAMM), and Jane Best (Arts Education Partnership), will explore the groundbreaking law and how the community can get involved.
Examining Our Faith in Educational Technology – Hugh Norwood (Trinity Education Group), MaryEllen Elia (New York State Education Department), and Richard Culatta (ISTE) will explore the efficacy and impact of "tech in ed."
From DC to Memphis: Solving the #StudentDebtCrisis – As a result of the $1.4T student loan crisis, employers across the nation are starting to offer student loan repayment as an employee benefit to improve the financial well being of their workers and a bill co-authored by U.S. Rep. Scott Peters would make this employer contribution tax free. Alex Smith (City of Memphis), Scott Thomspon (Tuition.io), and Representative Scott Peters (US House of Representatives) will discuss.
Funding Public Ed in TX: District & State Views – Blending both practical school district perspective with state policy considerations, Noel Candelaria (Texas State Teachers Association), Nicole Conley Johnson (Austin ISD), Gina Hinojosa (Texas House of Representatives), and Melissa Taboada (Austin American-Statesman), will discuss solutions for funding its public schools.
Galvanizing Community Support for Education – Mayor Steve Adler (City of Austin), Raul Alvarez (Community Advancement Network), Kelly Crook (Del Valle ISD), and Allison Ivey (Learn All The Time), will discusses multi-generational, comprehensive strategy to ensure all children receive a high-quality education.
Mayors & the Promise of College & Career Readiness – Mayors from across the country, including Christopher Cabaldon (City of West Sacramento), Karen Freeman-Wilson (City of Gary), and Darrell Steinberg (City of Sacramento), are putting renewed emphasis on ensuring that their local talent can find the resources and opportunities to succeed. Learn about the innovative approaches mayors are taking through college promise programs, digital badges, place-based work experiences, and more.
Trauma-Informed Education Policy & Practice – Dr. Gisele C Shorter (Turnaround for Children), Rahn Dorsey (City of Boston, Mayor's Office), Sarah Groh (America Forward/New Profit), and Sarah Iddrissu (Educators for Excellence) will discuss authentic stakeholder engagement and the role policy makers can play to drive resources towards evidence based, trauma-informed practices.
Add Policy Forum Sessions to Your Schedule
Don't miss all the action at SXSW EDU, March 5-8. Register today to attend the 2018 Conference & Festival.
SXSW EDU 2018 Policy Forum speakers (L-R, t-b) Melissa Taboada, Steve Adler, Darrell Steinber, Karen Freeman-Wilson, Gisele Shorter, and Tiffany Kerns.