A Chief Teacher Officer shows you how to catch some of the amazing Teacher Leaders presenting at SXSW EDU 2018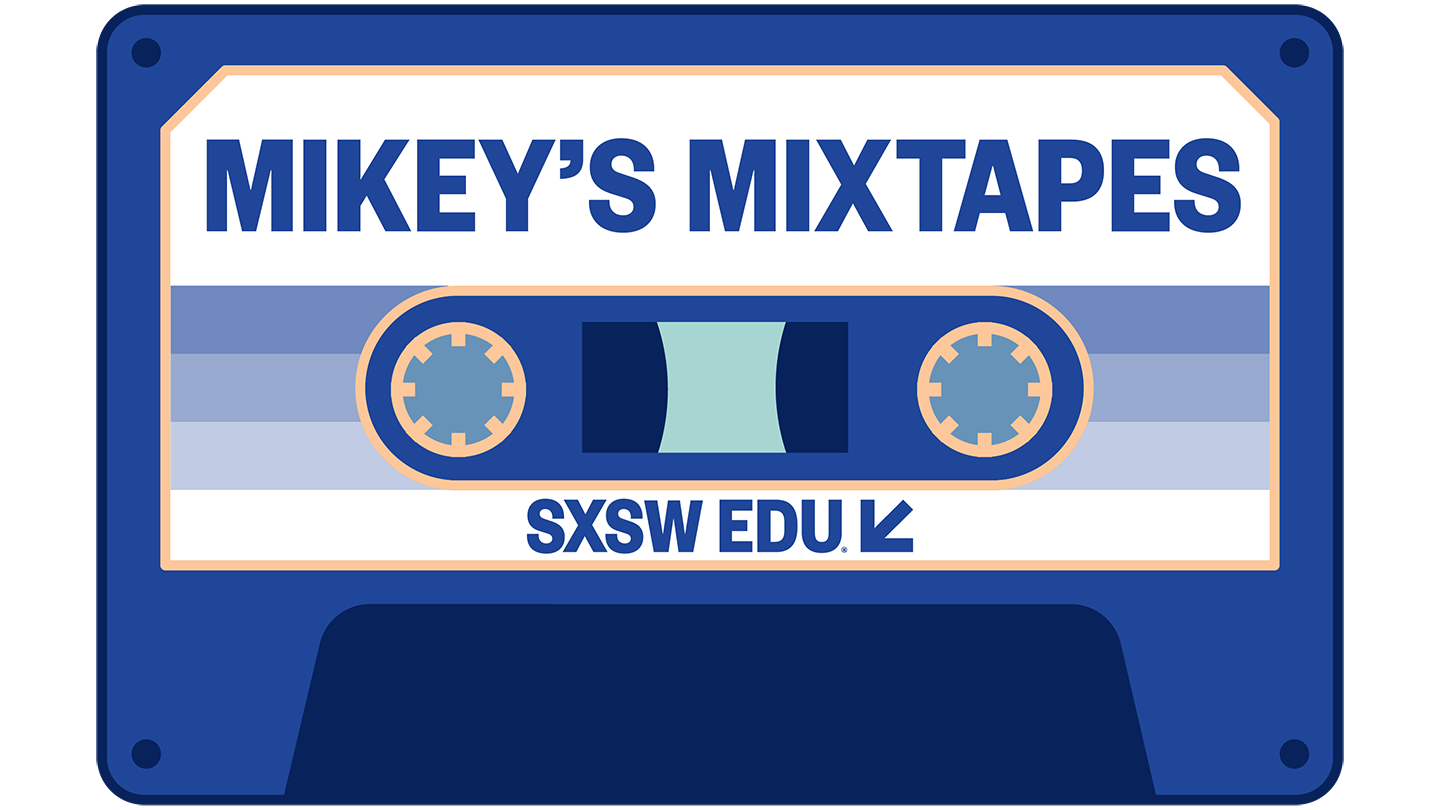 Working teachers are disrupting education-- leading innovations, companies, and movements. And it's about time. .
Everyone has a favorite teacher. Who was yours?
Maybe it was a 2nd grade teacher who, knowing that you loved music, nicknamed you after a famous band or composer. A 10th grade English teacher who thrilled you by reading Emily Dickinson's poetry like it was written by a teenager last week. A coach who knew you were tougher than you thought you were—and inspired you to believe that, too.
Great teachers don't teach subjects or content: math formulas, dance technique, or how empires fall. They teach people. As people who live in classrooms, teachers are constantly approaching and re-approaching how learning happens. Great teachers know how students think and feel. They are learning experts.
Want to hear from teachers who are also CEO's of education companies? How about an international thought leader with tens of thousands of followers who also grades high school homework? Ever meet a high school Marketing Educator who also works with a global design company? How about a classroom teacher who works with NASA? There's even a teacher who, when he's not teaching middle school science, is a 2017 National Geographic Emerging Explorer and Fellow.
This year, as education continues to proceed through its greatest tech revolution since the printing press, SXSW EDU will be featuring working teachers who rewriting the rules and changing how we think about education itself.
Great teachers changed your life. Don't miss these amazing teachers who are also changing Education across the country.
Monday, March 5
Let's Teach About Race
MAR 5, 2018 | 11:00AM – 12:00PM
HILTON AUSTIN DOWNTOWN
SALON D
Subconscious biases and cultural or community-based understandings of race begin as early as three years old. However, curriculum to combat white superiority and systemic racism often doesn't begin until high school or college, if at all. Can educators help break down the boundaries that make it difficult to talk about race? 8th grade teacher Yvonne Tackie joins this conversation from Washington, D.C. as a passionate and award winning educator. Joining Tacki is Lead Kindergarten teacher Akiea Gross and two other dynamic panelists in this not-to-be-missed conversation. Gross is the Founder and Educator-in-Chief of Equitable Schools, Inc., as well as the creator of "Black Teachers Matter", an initiative created within her organization to address the importance of Black and Brown teachers in our nation's schools.
How Educators Lead with Equity in Mind - FEATURED SESSION
MAR 5, 2018 | 2:00PM – 3:00PM
AUSTIN CONVENTION CENTER
ROOM 18ABC
How do educators help revolutionize the teaching profession? Featured Speaker and national influencer José Luis Vilson is a Math teacher, blogger, speaker, and activist in New York City, NY. He'll explore how shifting the narrative from simple consumers of professional development to experts at the forefront of education reform has a significant impact on promoting equity and accessibility in education. You're going to want to catch Vilson's dynamic ideas-- and you'll be joining a prestigious group of admirers. He's been published by The New York Times, Education Week, The Guardian, Al Jazeera America, Huffington Post, Edutopia, GOOD, and El Diario / La Prensa, NY. Vilson is also the founder of EduColor, a Math for America fellow and a National Board Certified teacher.
Wrong is Right: Using Conflict to Empower Students
MAR 5, 2018 | 3:00PM – 3:20PM
HILTON AUSTIN DOWNTOWN
ROOM 404
Nerissa Street is a Filmmaking and Drama K-6 teacher who is also an award-winning storyteller, TEDx speaker, and CEO of Be Your Own Answer. In this Future20 session, Street demonstrates the types of conflict that transform her disinterested, tech-loving students into compassionate leaders arguing for each other's greatness. Using wisdom from past students and insight from time in a start-up accelerator, her award-winning approach will show how well-played conflict empowers every student. Street has been featured on NPR affiliates, TV, radio and in newspapers across the country.
Baller Teachers & Companies Who Work with Them
MAR 5, 2018 | 3:30PM – 4:30PM
AUSTIN CONVENTION CENTER
ROOM 19A
"Baller Teachers" are what these mixtapes are all about: practicing teachers who are leading change in education from their classrooms. Join our panel of teachers, consultants, CEO's and me, High School English and Theatre teacher Mike Kleba, as we dig into a dynamic and controversial conversation imagining how working teachers can partner with companies. We will explore ways to work within-- and challenge-- school and industry systems. We'll also talk about some of the working teachers who are SXSWedu this year and how they are changing the game even as we speak. Companies and organizations that work with practicing teachers will fast track innovation--and students will win.
Genes in Space STEM Challenge
MAR 5, 2018 | 3:30PM – 4:00PM
AUSTIN CONVENTION CENTER
EXPO STAGE
Join High School Biology teacher and department chair Camille Merck in this expo Talk as she teams up with an edtech company founder and a college sophomore to talk about the power of doing science in space-- in schools. Genes in Space is a free science competition where teachers and students design authentic DNA research proposals. Winners have their experiments launched to the International Space Station, where they are carried out by astronauts! Learn how GiS encourages students to collaborate, address critical scientific questions in space exploration, and design experiments for DNA technology in the ultimate frontier.
Exploring Global Citizenship
MAR 5, 2018 | 5:00PM – 6:00PM
HILTON AUSTIN DOWNTOWN
SALON D
Elementary School teacher of Math and Science Joe Grabowski doesn't really follow the rules. His brilliant and innovative teaching techniques have garnered recognition from both National Geographic and the Royal Canadian Geographical Society. Grabowski has teamed up with Nat Geo on this Case Study session. The idea: using easily accessible technology, educators are creating innovative, engaging programs that allow students to interact directly with experts in the field. At this session, explore how these initiatives are helping empower a new generation of global citizens—helping them succeed and make the world a better place.
Tuesday, March 6
Human Skills for Digital Natives - FEATURED SESSION
MAR 6, 2018 | 12:30PM – 1:30PM
AUSTIN CONVENTION CENTER
ROOM 18ABC
In today's landscape where change is the only constant, how can schools ensure that today's students are thriving in increasingly digital environments? Check out this Featured Session by JP Connolly, HS/MS Science and Technology teacher, and Manoush Zomorodi, WNYC podcast host and author of "Bored and Brilliant: How Spacing Out Can Unlock Your Most Productive and Creative Self." In this session, they'll provide attendees with an interdisciplinary and innovative vision for improved digital health and literacy education. By incorporating neuroscience, behavioral economics, and purposeful digital design, this framework will illuminate how we can best help students become healthy and informed citizens, online and off.
Innovation Underground
MAR 6, 2018 | 12:30PM – 1:30PM
HILTON AUSTIN DOWNTOWN
SALON A Michael Hernandez is a High School Cinema and Journalism teacher who has been recognized by Apple, Google, and PBS. Come join him and a college professor as they explore how innovation is inherently subversive-- and therefore hard to pull off. Many educators struggle to innovate in the face of rigid school cultures, unfunded mandates, and hostile political environments. These conditions tend to stifle change by privileging tradition and status quo, making it difficult for teachers and administrators to adapt to meet the needs of their students. Their big ask? How might we affect change in the face of resistance, and develop strategies for sustaining innovation within our spheres of influence?
Scientist in Residence: In-Classroom STEM Mentors
MAR 6, 2018 | 1:00PM – 1:30PM
AUSTIN CONVENTION CENTER
ROOM 3
Do STEM professional role models make a difference in K-12 classrooms? In 2002, The University of Texas at Austin's environmental science institute began asking, what happens if the role model is a STEM graduate student who spends a consistent amount of time in the classroom? Hear from 5th Grade Science teacher & Outdoor Learning specialist Trevor Hance, winner of the highest environmental award granted by the Texas Commission on Environmental Quality. He'll be joined by a STEM graduate student, and the program's director on the student impact of the highly successful Scientist in Residence program at The University of Texas at Austin.
Startup: 21st Century Intrapreneurship
MAR 6, 2018 | 2:00PM – 2:30PM
AUSTIN CONVENTION CENTER
ROOM 3 The students at Round Rock High School are in business, y'all. They have been able to create a self-sustaining, wide-format print and design enterprise with 258% revenue growth since inception. This was achieved through partnerships with community businesses. Join the teachers behind the success of Dragon Printshop, including HS Marketing teacher and Equity Leader Tiffanie Harrison, to learn how you can develop opportunities for your students to gain relevant real-world work experience while at school. This model enables students to develop portfolios that rival those of industry professionals.
Wednesday, March 7
Passion Based Learning: Child-Guided Curriculum
MAR 7, 2018 | 3:30PM – 4:00PM
AUSTIN CONVENTION CENTER
BALLROOM EFG
At MUSE School California, passion is key. MUSE infuses Passion Based Learning with Core Academics to create learning opportunities which are challenging, individualized and unique. In this session, Early Education teacher Randi Kearney and Elementary STEAM teacher Katelyn Patterson as they guide attendees through the process of creating meaningful, passion-based curriculum that meets set academic standards and keeps students engaged. This session focuses on creating curriculum for Early Childhood and Elementary aged children.
Computation & Kids: High School Digital Humanities
MAR 7, 2018 | 5:00PM – 5:20PM
HILTON AUSTIN DOWNTOWN
ROOM 404
We round out our collection of teacher leaders with high school English teacher Peter Nilsson's Future20 Session on digital humanities. This nascent field is bringing the computational power of data analytics to the human world of history and literature. And with new tools, even high school students can perform complex analyses with simple, single line commands. In short, coding doesn't look much like coding any more. Nilsson maintains The Educator's Notebook, a newsletter that promotes innovation in education by collecting education-related news from around the web. He writes occasionally at Sense and Sensation, a blog about intersections between creativity, cognitive science, and education. He is a member of the Advisory Board for SXSWedu and the Center for Curriculum Redesign.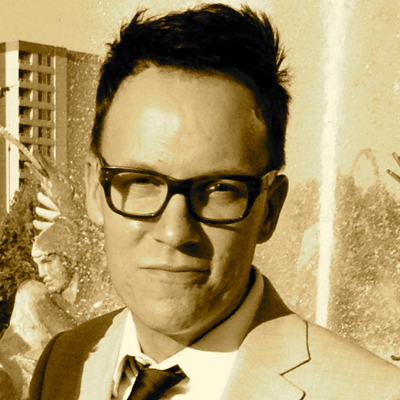 Guest blog post courtesy of Mike Kleba
Mike Kleba has been teaching high school English and Theatre for 20 years. He's has spoken on stages around the world about the importance and power of teachers in leadership. He loves tacos, bourbon, Gothic literature, and Greek Theatre. A working teacher himself, he's currently serving as Co-CEO and Chief Teacher Officer for DegreeCast, a college search engine. He believes that humanity's most important asset is the imagination.