A Chief Teacher Officer shows you how to catch some of the amazing Teacher Leaders presenting at SXSW EDU 2018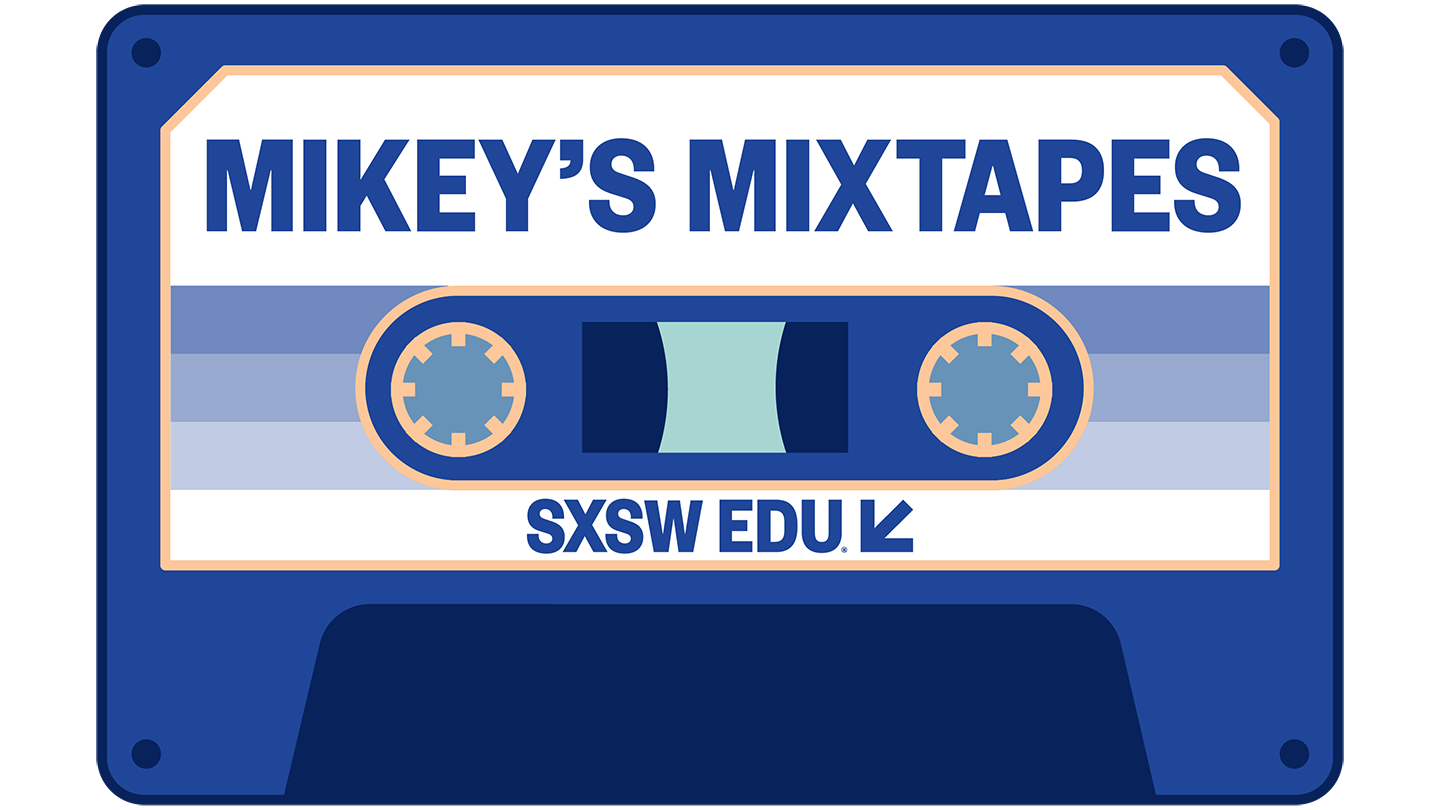 "It's not about what you think you deserve. It's what you believe. And I believe in people."
- Wonder Woman
"Let's change the way we eat, let's change the way we live And let's change the way we treat each other."
- Tupac
You can almost forget that superheroes have secret identities.
In the movies, superheroes fly, read minds, shoot lasers from their eyes, and use magic lassos. They are faster, smarter, and more agile than the rest of us-- and that's why we pay to see them in theatres (or borrow our sister's Netflix password).
But isn't it their alter egos that capture and inspire us? What makes the superhero story so magical is the slight chance that superheroes… might be real. You don't have to be a kid with an overactive imagination to side-eye that mild-mannered looking person in the store, maybe on the bus next to you, or across the room at the restaurant and wonder: who is that person, really? Could that actually be an extraordinary human who is changing lives?
Well this March, you can find heroes with alter egos in Austin at SXSW EDU. They're school teachers on a mission to challenge how we think about race, gender, class, and agency.
The biggest open secret in education is that teachers don't just teach. When they aren't leaping buildings in a single bound (in the classroom), many coach teams & artists, write articles & books, advise policy, run companies, make films, drop rhymes, and start movements. And some of these teachers are leading some of the most important social movements in our country in 2018.
Here's your must-have guide to sessions led by working preK-12 classroom teachers whose not-so-secret identities put them on the front lines of conversations about social change at SXSW EDU 2018. We call them our "Justice League Teachers." Make room, make a change, or get out of the way.
Monday, March 5
Stories of Schooling & Getting Schooled- KEYNOTE
MAR 5, 2018 | 9:30AM – 10:30AM
AUSTIN CONVENTION CENTER
BALLROOM D
Kick SXSWedu off right, y'all. Teachers bring their lives into the classroom, and their classrooms into their lives. In collaboration with storytelling phenomenon The Moth, this keynote session will feature two classroom teachers and two former teachers telling true stories from their lives—journeys taken inside the classroom and outside of it. Join HS Social Justice/Media teacher Chris de la Cruz from the Bronx, NY (where he teaches a class called #FIGHTTHEPOWER) and Austin, TX's own Crystal Duckert, who teaches Narrative Non-Fiction and Contemporary Hip Hop Poetry to 11th and 12th grade students. If you somehow have never seen or heard The Moth, you have to get to this session. And if you're already down with The Moth, then you already know.
Let's Teach About Race
MAR 5, 2018 | 11am-12pm
HILTON AUSTIN DOWNTOWN
SALON D
The concept of "ingrained racism" has become a cultural touchpoint in popular culture as our school system struggles with our nation's history of white supremacy and racial bias. This panel faces it head on with a conversation about how we can break down barriers and change the paradigm. 8th grade teacher Yvonne Tackie joins this conversation from Washington, D.C. as a passionate and award winning educator. She'll be joined by lead kindergarten teacher and Equitable Schools founder Akiea Gross. This "Educator-in-Chief" is also part of the Management Team for R&B artist Sonic.
Mentor: Elizabeth Kleinrock from Citizens of the World Charter School
MAR 5, 2018 | 2-3:15pm
AUSTIN CONVENTION CENTER
ROOM 11AB
If you're looking for ways to expand your skill set for teaching social justice to younger students, then sign up to work with Mentor Elizabeth Kleinrock. This elementary teacher can help you explore anti-bias lesson design; teaching race, diversity, equity, and inclusion in schools; and methods to foment inclusive parent engagement surrounding social justice issues. Kleinrock is also a published author and certified children's yoga instructor.
Teach for Equity: Building Communities of Practice
MAR 5, 2018 | 3:30-4:30pm
AUSTIN CONVENTION CENTER
ROOM 17B
If you're hankering to see a four person panel featuring a power trio of working teachers, you'd hate to miss this conversation. ESOL teacher Lhisa Almashy is an award-winning Hispanic Chamber of Commerce Educator of the Year with 20 years experience. She's joined by Reading and English HS Teacher Derrick Gilbert who was named one of South Florida's Top Black Educators and sponsors an organization geared toward helping students make good choices to positively impact their lives, schools and communities. Elementary teacher Amy Ryan comes to SXSW EDU out of Nashville, where her work with refugee and immigrant communities is grounded in the the Cultural Humility framework and Courageous Conversations protocol.
How Our Unconscious Bias Affects Our Students
MAR 5, 2018 | 5-6pm
AUSTIN CONVENTION CENTER
ROOM 17B
HS Social Studies teacher William Anderson from Colorado joins a rockstar panel of thought leaders and industry veterans as they tackle one of the most troubling realities in the US Education system: our brown students have less access than white students to great teachers and schools. It promises to be an inspiring, straight-talking, and fascinating conversation about the role racism plays in our education system.
Tuesday, March 6
Business Minded Adult Education
MAR 6, 2018 | 11am-12pm
AUSTIN CONVENTION CENTER
ROOM 9AB
Reading teacher Robert Johnson proves that teachers be savvy business leaders. He comes to Austin from the Adult Learning Center in Pearland, TX where he's also a small business owner and operator. Johnson spent three years in Europe teaching ESL in private schools and also ran a small business in the Ukraine which provided English translation services.
I've Got Rhythm: Poetry in Autism Education
MAR 6, 2018 | 12:30-1pm
AUSTIN CONVENTION CENTER
BALLROOM EFG
Donnie Welch teaches Creative Writing at the Rebecca School for Autism. He has been working in special education for over four years and is a published poet and children's author. His Playground Talk introduces a sensory-based practice for teaching the fundamentals of poetry in special education settings.
Talking Social Justice: Discussions that Matter
MAR 6, 2018 | 4-6pm
AUSTIN CONVENTION CENTER
ROOM 8ABC
Don't miss 2017 National Teacher of the Year (and 9th grade Humanities teacher) Sydney Chaffee. In her interactive session, participants will explore structures for facilitating class discussions on complex, controversial texts and topics in the classroom. Chaffee will demonstrate techniques she has used in her own classroom when tackling topics such as South African Apartheid and the Haitian Revolution.
Wednesday, March 7
Hidden Among Us: Reaching out to Student Outliers
MAR 7, 2018 | 11am-12pm
HILTON AUSTIN DOWNTOWN
SALON A
Vivett Dukes is a champion of people speaking their truth. An MS and HS ELA teacher from NYC, her session explores what we could be doing for students who have experienced great trauma, including the students in our country who have parents in prison. Dukes also contributes to the NY Times' Upfront Magazine and is a fellow of the New York Urban League.
All Aboard! All Students Communicate & Learn
MAR 7, 2018 | 4-6pm
AUSTIN CONVENTION CENTER
ROOM 5ABC
Elementary School Intensive Interventionist Angie Sheets is passionate about designing access for all students. The workshop she will co-lead provides evidence-based ideas and methods to help educators increase opportunities for students with significant disabilities, autism and/or limited communication.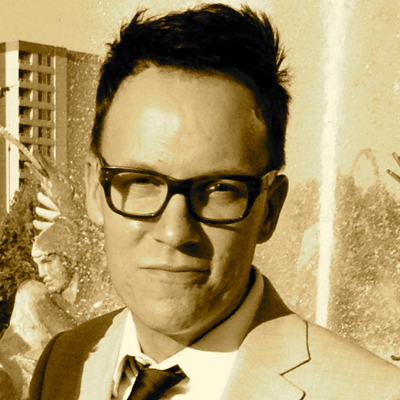 Guest blog post courtesy of Mike Kleba
Mike Kleba has been teaching high school English and Theatre for 20 years. He's has spoken on stages around the world about the importance and power of teachers in leadership. He loves tacos, bourbon, Gothic literature, and Greek Theatre. A working teacher himself, he's currently serving as Co-CEO and Chief Teacher Officer for DegreeCast, a college search engine. He believes that humanity's most important asset is the imagination.