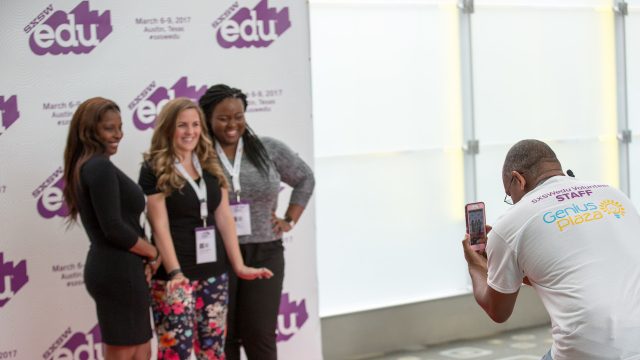 SXSW EDU and Course Hero want to hear from innovative college educators. Join us in elevating the conversation leading up to SXSW EDU by participating in the #BestLessonEDU campaign.
This year, we're excited to partner with Course Hero, an online library with more than 10 million course-specific resources across a range of academic disciplines. The team at Course Hero is passionate about collaborative learning. They want to help educators share their strategies and resources with each other to improve learning outcomes for students around the world. To this end, the team is inviting college educators to join them at this year's SXSW EDU event.
Course Hero will award registration scholarships ($545 value) for SXSW EDU 2018, to twenty (20) active college educators, based on their participation in social media.
It's easy to participate. To apply for a scholarship, we invite you to share your "best lesson". A best lesson can include a creative approach to teaching difficult subject matter or a differentiated way of assigning learning materials. Post your best lesson to Instagram or Twitter using the #BestLessonEDU hashtag — and don't forget to tag the college or university where you teach. Photos are optional but strongly encouraged.
Join the conversation to share your insights, connect with other educators, and be inspired. With your help, Course Hero and SXSW EDU are excited to recognize and celebrate the creativity happening in college classrooms every day.
Official Rules:
User-generated content submissions will be evaluated based on time received and quality of response. Remember, your social media post must be publicly viewable and contain the #BestLessonEDU hashtag to be considered. NO PURCHASE NECESSARY TO ENTER OR WIN. Course Hero Scholarship to SXSW EDU Official Rules.


SXSW EDU Photo by Ziv Kruger