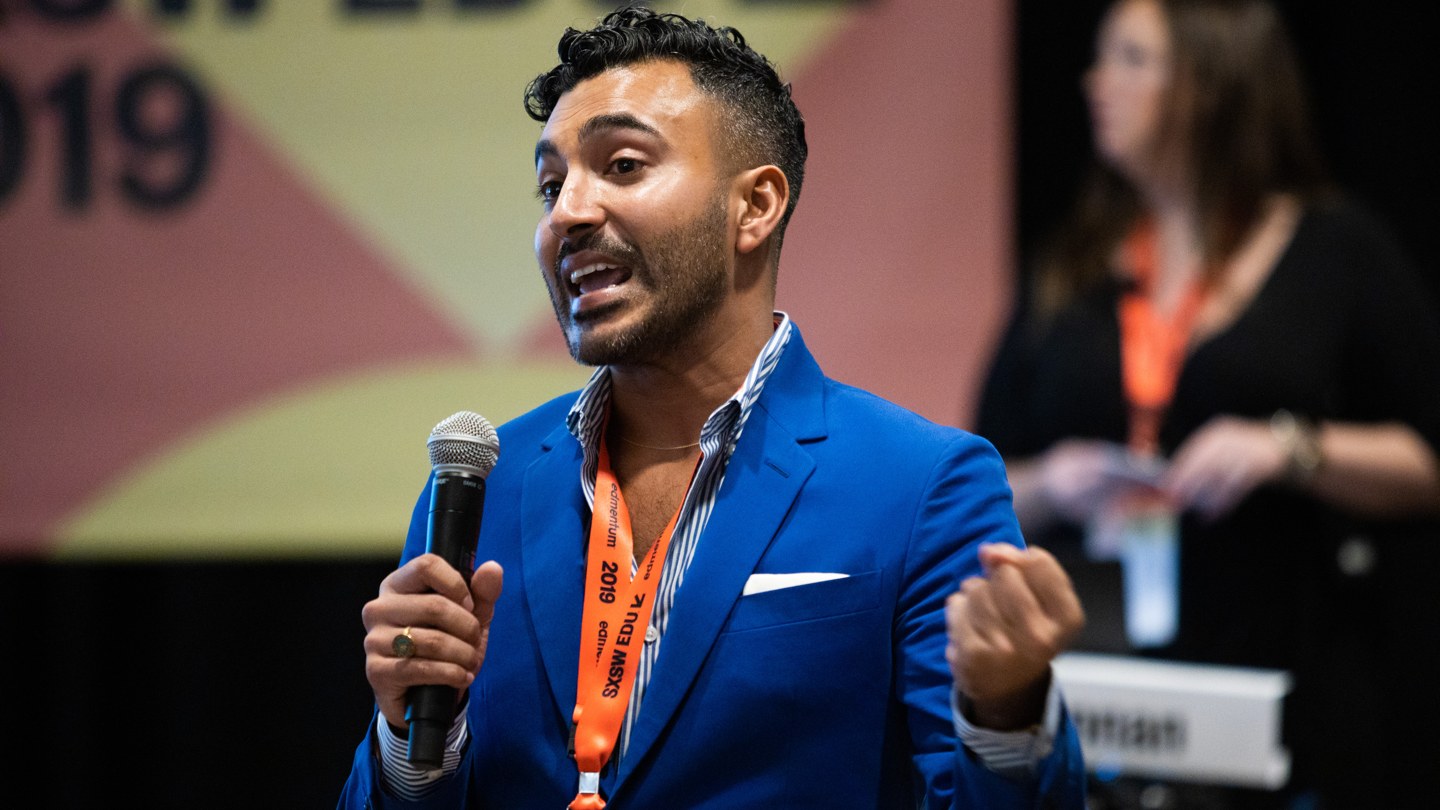 PanelPicker entry is open! Enter your session idea for consideration to SXSW EDU 2020. The deadline to propose your session idea via PanelPicker® has been extended through Sunday, July 21 at 11:59pm PT.
Enter a PanelPicker Application
PanelPicker is a digital, crowd-sourced platform that enables the community to propose session ideas for the SXSW EDU program. To enter an idea simply create and submit a session proposal during the submission window. Then PanelPicker will re-open for community voting, allowing the public to vote on, and provide feedback for all of the ideas entered.
The final decision on which PanelPicker ideas are selected is derived from SXSW EDU Advisory Board evaluations (40%), public voting (30%), and staff review (30%).
PanelPicker Entry
The PanelPicker entry appliaction consists of six steps. Download a PDF of the PanelPicker Guide or visit the PanelPicker page of our website for a step-by-step walkthrough of the application.
2020 Tracks
The tracks for SXSW EDU 2020 cover a wide range of overaching focus areas for SXSW EDU 2020.
Accessibility & Inclusion
Adult Learning
Arts
Business & Investment
Early Learning
Emerging Tech & Development
Equity
Global Education
Higher Education
Informal Learning
K-12 Education
Leadership
Policy & Civic Engagement
Science of Learning
SEL & Wellness
Student Agency
2020 Formats
The PanelPicker entry application features a number of different formats, each of which supports a specific presentation style. The session format will dictate everything from the flow of the session to the number of speakers allotted to the level of audience participation, and even the way that the room is set up.
Case Study: 1-3 Speakers, 60 Min
Future20: 1 Speaker, 20 Min
Panel: 2-4 Speakers, 60 Min
Performance: 1-3 Speakers, 1.5 Hours
Podcast: 2-4 Speakers, 60 Min
Talk: 2-3 Speakers, 30 Min
Hands On: 1-2 Speakers, 30 Min
Meet Up: 1-2 Speakers, 60 Min
Workshop: 1-3 Speakers, 1.5 Hours
Campfire: 1-2 Speakers, 60 Min
Enter a PanelPicker Application
Keep an eye on SXSW EDU on Twitter, Facebook, Instagram, and LinkedIn for the latest PanelPicker tips and news.
Shawn Francis at SXSW EDU 2019, Using Technology to Drive Pre-AP Success session. Photo by Sofie Milton.