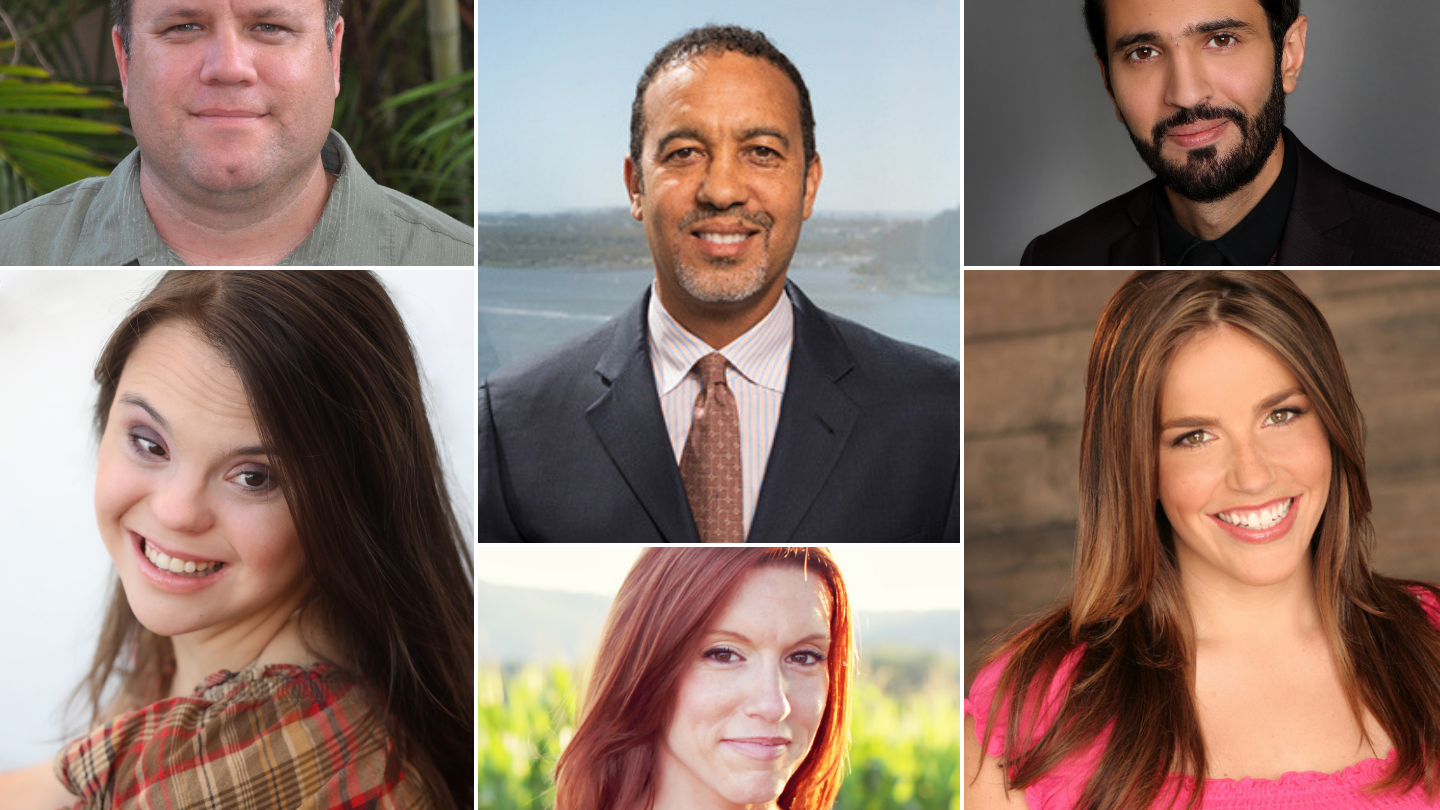 SXSW EDU celebrates the power of film to explore critical topics and issues impacting education with screenings and Q&A discussions. With films tackling social impacts on domestic and international learning, peering into classrooms, and exploring the journey to becoming an educator, the film program presents an entertaining and compelling addition to SXSW EDU. We are thrilled to celebrate the screenings that will include a Q&A featuring the filmmakers, film subjects, and more, providing attendees with an opportunity to connect with the film on a personal level.
Eric Garner (Television Production & Film Teacher, Marjory Stoneman Douglas High School)
Lindsay Guetschowr (Campaign Director, The Giustra Foundation)
Torrie Dunlap (CEO, Kids Included Together (KIT))
Raquel Rosas (Employee, Mr. Gatti's Pizza)
Lauren Gerkin (Public Policy Fellow, The Arc of Texas)
Joseph Castillo (Texas Center for Disability Studies at the University of Texas at Austin)
Sydney Weigand (Texas Center for Disability Studies at the University of Texas at Austin)
Ron Suskind (Journalist, Author, Founder of The Affinity Project (TAP))
Jonathan Hollander (President and Artistic Director, Battery Dance)
Mira Cook (Teaching Artist, Battery Dance)
Ahmed Abdulmajeed (International Advisory Council Member, Battery Dance)
Juliane Dressner (Director/Producer/Cinematographer, Reify Films)
Christine Rodriguez (Organizer/College Student, Make the Road NY/The New School)
Naderia Hartley (Coordinator for Middle School Counseling Services, Northside Independent School District)
Steve Bumbaugh (Senior Vice President, The College Board)
Ivete Lucas (Director/Editor, Otis Lucas Films)
Amber Wilson (Survivor, Student, Texas State University)
Andrew Kaufman (Lecturer, University of Virginia)
Frank Stephens (Actor, Author, Advocate)
Amanda Lukoff (Co-Founder, Thorough Productions)
Tim Shriver (Chairman, Special Olympics)
Soeren Palumbo (Senior Director, Global Youth Development, Special Olympics)
Jaye Fenderson (Director/Producer, Three Frame Media)
William F. L. Moses (Managing Director, The Kresge Foundation)
Tim Renick (Senior Vice President for Student Success, Georgia State University)
Scott Carlson (Senior Writer, The Chronicle of Higher Ed)
SXSW EDU 2019 Film Q&A presenters (t-b, l-r) Eric Garner, Steve Bumbaugh, Ahmed Abdulmajeed, Sydney Weigand, Amanda Lukoff, and Jaye Fenderson.