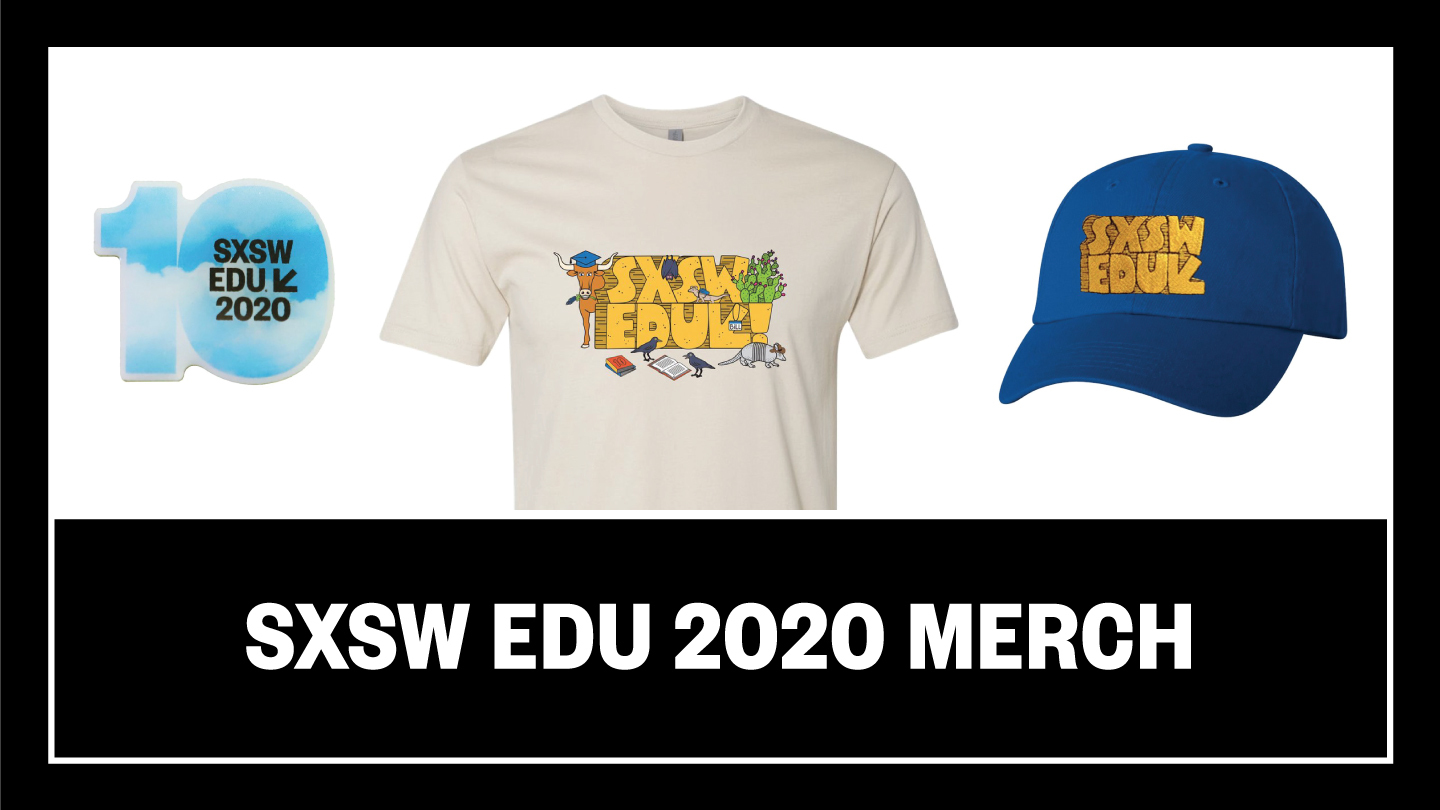 Are you looking to freshen up your wardrobe? SXSW and SXSW EDU 2020 Merch is now available! This year's merchandise features collaborations with talented designers and incredible artists.
The collection includes hats, tees, and exclusive specialty items. Visit merch.sxsw.com to order your official 2020 SXSW and SXSW EDU swag today.
While supplies last, customers will receive a gift with the purchase of a SXSW EDU keepsake – the official 10 Year Aniversary tote bag!
Stay up-to-date with the latest SXSW EDU news and join the #SXSWEDU conversation on Twitter, Facebook, and Instagram.