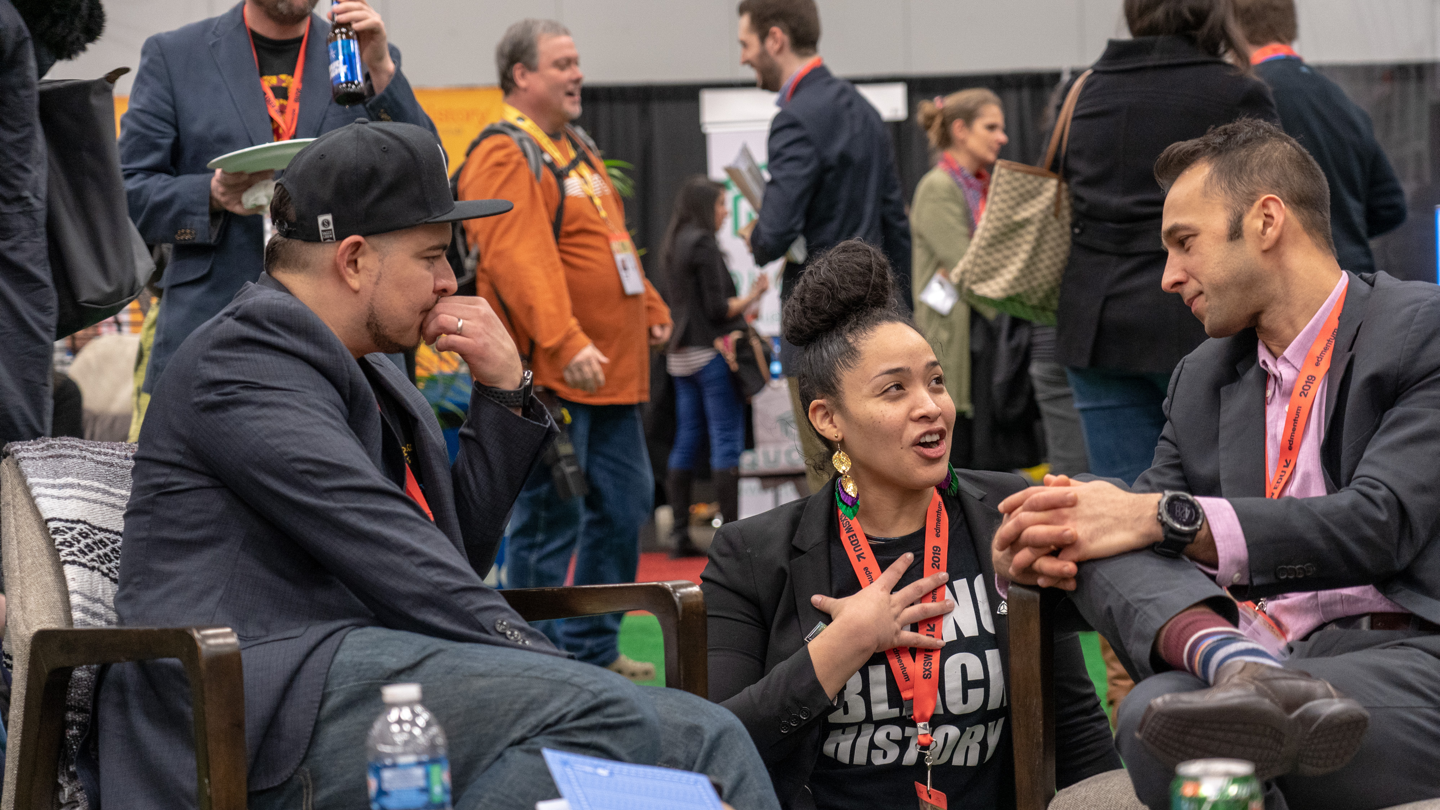 Registration is now open for SXSW EDU Online 2021, a digital experience like no other! Make plans to join us March 9-11 to connect with today's learners and leaders in education.
"Education has the power to break down barriers, cross borders, and empower the next generation to change the course of the future.

Never has the conversation around teaching and learning been more critical and we are honored to help shine a light on the innovators, policymakers, practitioners and learners at the center of it all.

Today we open registration for SXSW EDU Online 2021 and are excited to offer this format to convene virtually." – Ron Reed, Founder & Executive Producer of SXSW EDU
SXSW is launching SXSW EDU Online as part of our 2021 offerings. The digital experience will feature conference keynotes and sessions, screenings, showcases, networking, and exhibitions on March 9 – March 11, 2021.
For SXSW EDU Online, we're offering one pass that covers the entire event, allowing attendees to take in programming and connect with others across the many industries that SXSW EDU serves. If you've been attending SXSW EDU for years or if you've never been able to make it to Austin, here's your chance to join us with a limited number of passes available at a starting price of $69.
Get Involved
There are numerous ways for the community to get involved and participate in the SXSW EDU Online event. Just last month we invited the community to enter programming ideas via PanelPicker and today we are inviting everyone back to help vote on those ideas. We are also currently accepting applications for our Launch startup competition, mentor program, and press credentials. Visit sxswedu.com/participate to learn more!
Stay in the Know
Sign up for the SXSW EDU email update and be sure to follow us on Twitter, Facebook, LinkedIn and Instagram for the latest news and updates.
SXSW EDU 2019 happy hour, photo by Stephen Olker.