Watch 2023 Studio Interview with U.S. Secretary of Education Miguel Cardona Hosted by Kari Byron [VIDEO]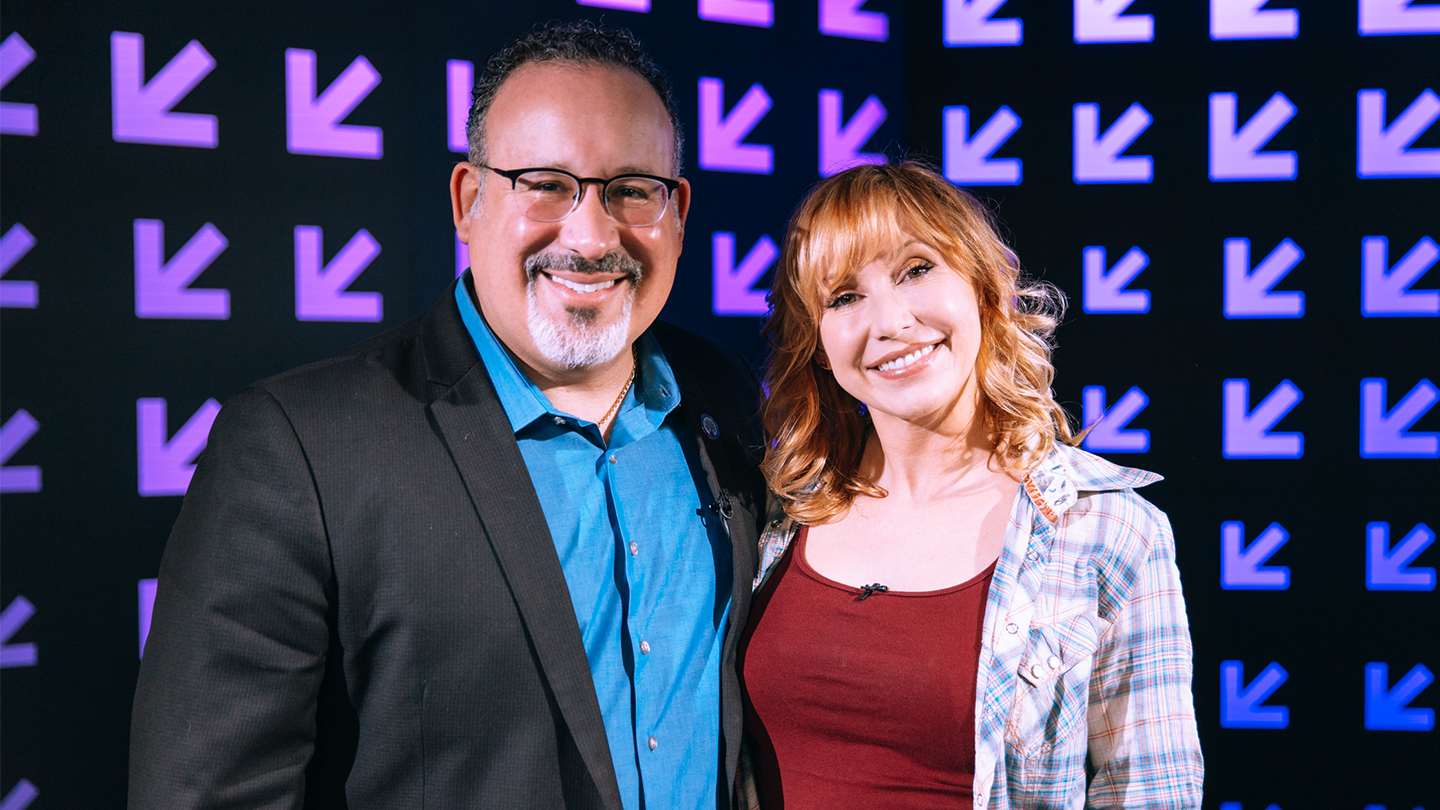 In March 2023, Kari Byron, co-founder of EXPLR-Media and former host of Mythbusters, returned to Austin to host the SXSW EDU Studio. In her role as host, Kari conducted a series of exclusive interviews with a diverse group of innovative and dynamic speakers. Through these conversations, we can gain a deeper understanding of the challenges and opportunities facing education today.
Dr. Miguel A. Cardona, U.S. Secretary of Education returned to SXSW EDU for a timely discussion in the Featured Session "Raise the Bar to Elevate & Diversify the Teaching Profession." Secretary Cardona was joined by Javaid Siddiqi and Michael Sorrell, who addressed the shortage and lack of diversity in the teacher pipeline.
After his session, he stopped by the SXSW EDU Studio to dive even deeper with an exclusive conversation with Kari Byron.
"I'm Inspired by the fact that, unlike any other secretary, I'm able to lead at a time when we've been disrupted and we can build it back differently. I'm inspired by that." - Miguel A. Cardona U.S. Secretary of Education, U.S. Department of Education
Hear from Secretary Cardona as he shares his thoughts on debt forgiveness, top challenges in education, and so much more in his studio interview.
Watch more exclusive interviews from inside the SXSW EDU Studio featuring education's most innovative thought leaders, including Michelle Kang, Dan Rather, Chris Emdin, and so many more.
Watch more SXSW EDU Studio Interviews
Watch SXSW EDU 2023 On-Demand Content
Take a look back at SXSW EDU 2023 and relive exciting Keynote, Featured Sessions, and more, now available to watch on our official YouTube channel, plus listen to hundreds of audio recordings in the schedule.
Stay tuned for more 2023 recaps and information about registration and participation opportunities for SXSW EDU 2024 coming later this summer.
Photo by Brittany NO FOMO