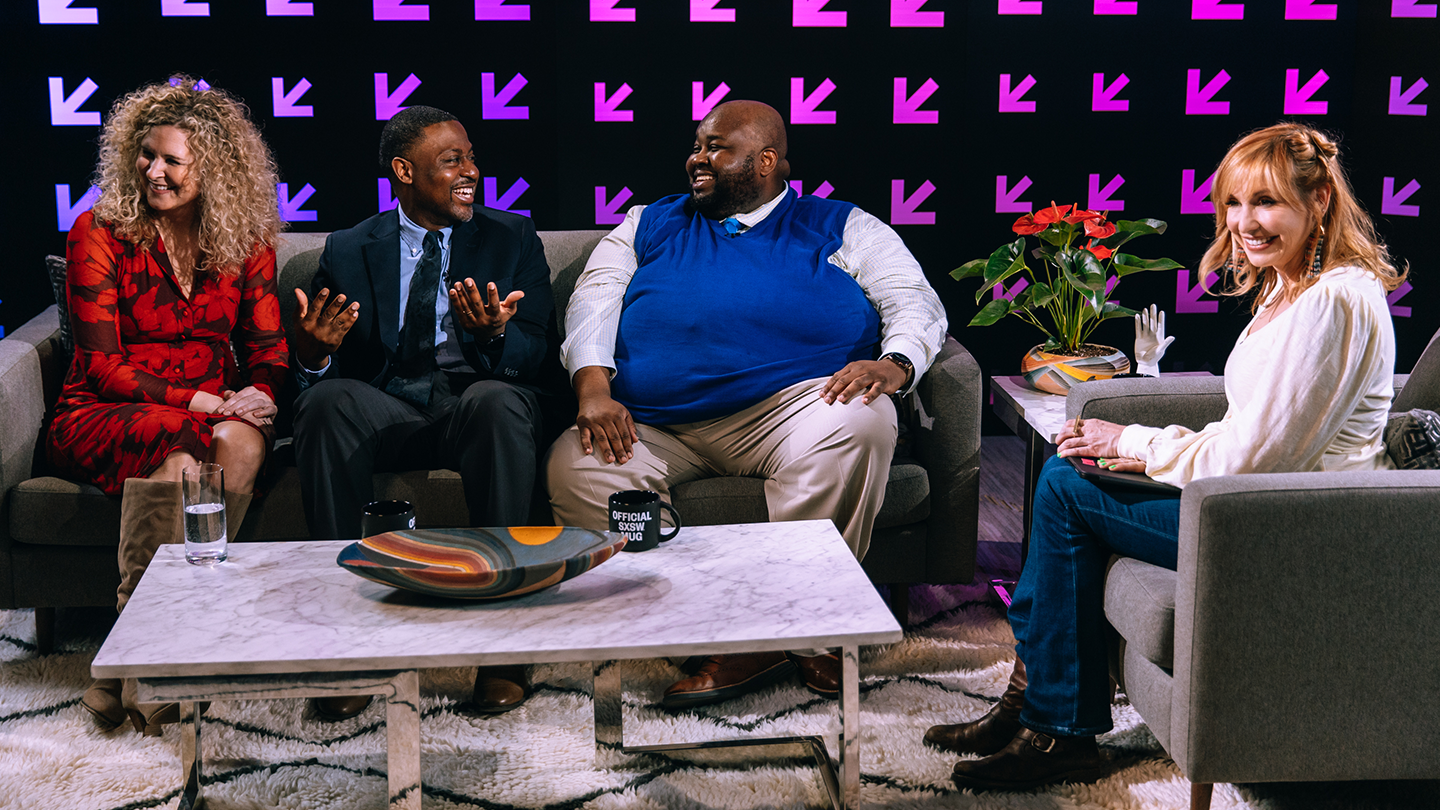 At SXSW EDU 2023, Kari Byron returned to the SXSW EDU Studio as host, where she interviewed many innovative and dynamic thought leaders, including the 2010, 2019, and 2022 National Teachers of the Year Sarah Brown Wessling, Rodney Robinson, and Kurt Russell.
Wessling, Robinson, and Russell joined forces first to take the stage in the Featured Session "Real Talk with Two National Teachers of the Year," discussing how schools and districts could support educator agency, the importance of diversity in materials, and more. Before their session, they stopped by the SXSW EDU Studio for an intimate and powerful conversation.
"We're seeing an unprecedented level of teacher dissatisfaction, and so I think it's really important for the country to realize we're at a tipping point and we need to look at this as a national emergency." - Rodney Robinson 2019 National Teacher of the Year
Hear from Sarah Brown Wessling, Rodney Robinson, and Kurt Russell as they share the biggest challenges teachers face today and the importance of having representation in the classroom, among other pressing issues in education.
Watch more exclusive interviews from inside the SXSW EDU Studio featuring education's most innovative thought leaders, including Luma Mufleh, Jenny Buccos and Kamal Ahmed, and Adam Harris.
Watch more SXSW EDU Studio Interviews
Watch SXSW EDU 2023 On-Demand Content
Take a look back at SXSW EDU 2023 and relive exciting Keynote, Featured Sessions, and more, now available to watch on our official YouTube channel, plus listen to hundreds of audio recordings in the schedule.
Stay tuned for more 2023 recaps and information about registration and participation opportunities for SXSW EDU 2024 coming later this summer.
Photo by Brittany NO FOMO