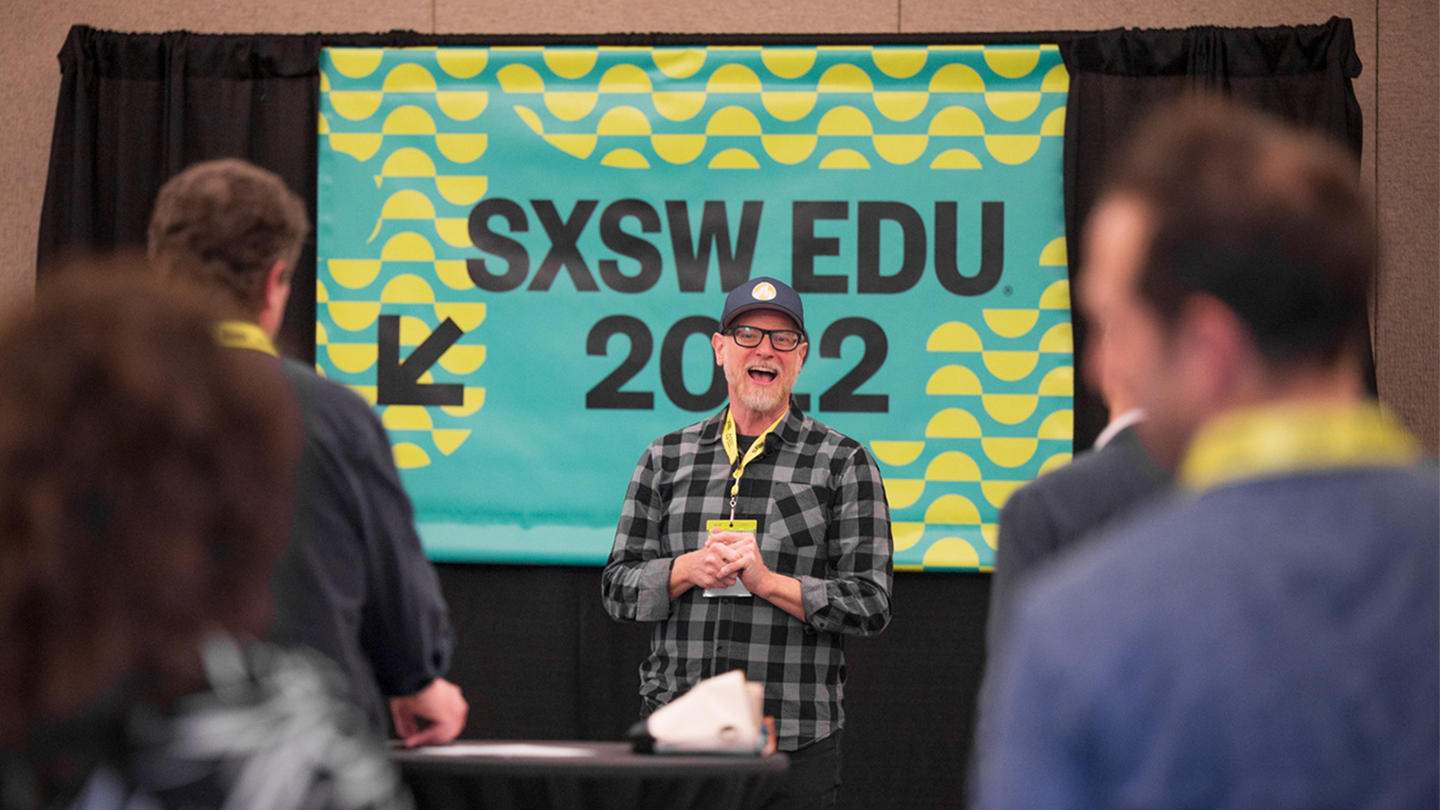 This year's program, fueled by community input, showed a high interest in enhancing employability skills, which is a core focus of the collective work being done by educators, administrators, policy makers, and business leaders in order to successfully prepare students for the workforce.
With a job market that is increasingly competitive and constantly changing, explore this year's sessions that will shine a light on the current landscape and the need for more equitable employability strategies for anyone in or joining the workforce.
At SXSW EDU 2023, speakers will share how to implement the takeaways you learn at conferences, the importance of micro internships, how to leverage technology to learn new skills, and more to help prepare students for future employment or even help you advance your own career.
Explore Employability Programming at SXSW EDU 2023:
Join the Center for Apprenticeship Podcast as they discuss strategies to ensure more young people experiencing poverty succeed in their careers/education in their Podcast Center for Apprenticeship Podcast: Equitable Apprenticeships for Young Adults.
Identify current teaching challenges, design a solution using the ideas you've gained at SXSW EDU, and outline an implementation strategy in the Workshop Turn Conference Inspiration & Ideas into Action.
In the Talk A New Era of Learning & Mobility at Work experts will examine how leveraging technology helps workers on the frontline tap into the skills and pathways that lead to equitable career opportunity and mobility.
Explore Past Employability Programming:
At SXSW EDU 2022, Asha Aravindakshan showed us how to determine our transferable skills in order to differentiate ourselves when presenting to potential employers in the Future20, Career Success Through Transferable Skills.
We look forward to continuing the conversation around employability at SXSW EDU 2023.
Join Your Community in March
Register and book your hotel today to celebrate education through compelling sessions, in-depth workshops, mentorship, film screenings, trailblazing competitions, an expo, networking opportunities, and so much more at SXSW EDU from March 6-9, 2023.
Be the first to know of any information leading up to the event through Twitter, LinkedIn, Instagram, Facebook, and our newsletter.
Photo provided by Anthony Moreno