Why You Should Share Your Expertise as a Mentor at SXSW EDU 2023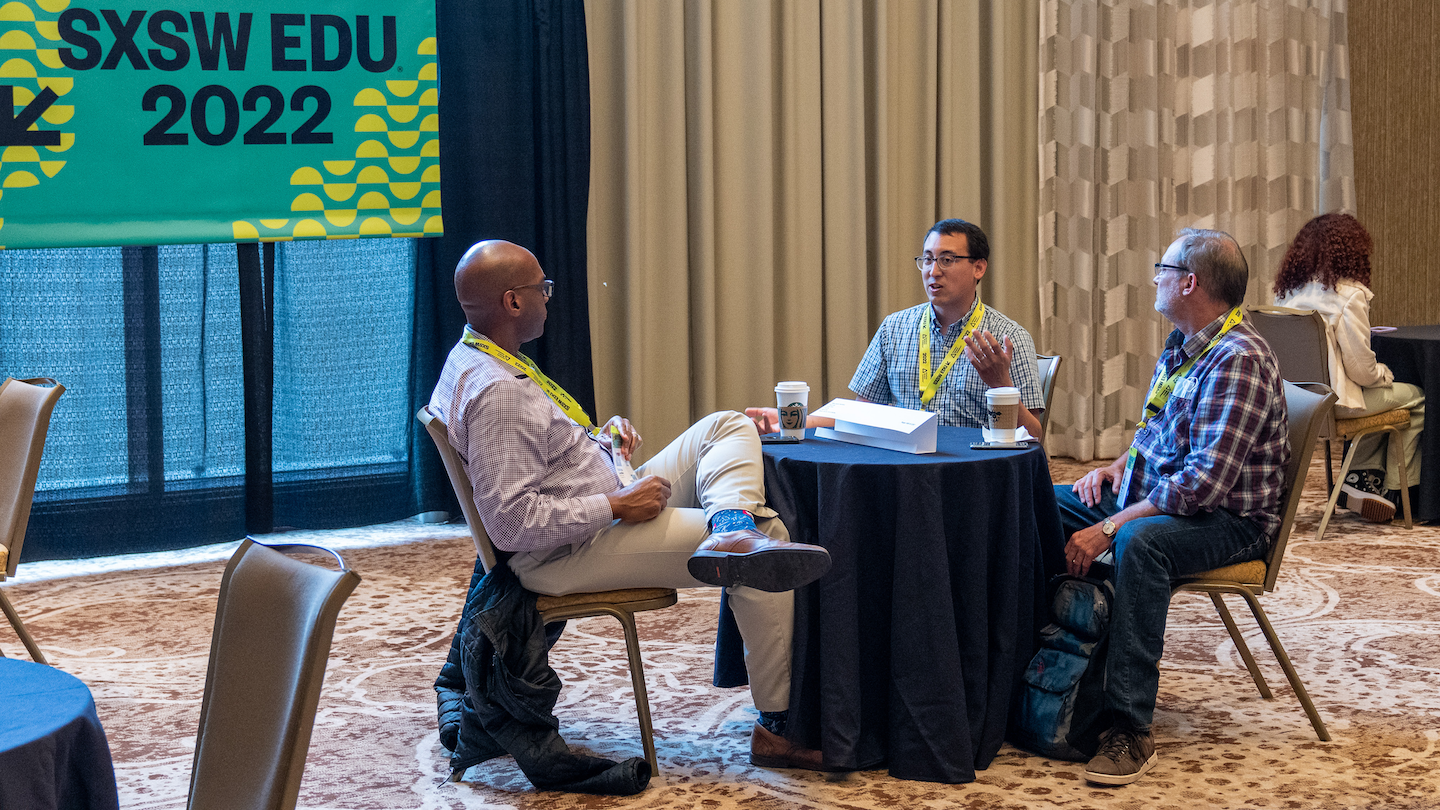 Foster meaningful connections and share your valuable expertise at SXSW EDU 2023 by submitting a mentor application by September 30, 2022.
As a mentor, you can meet with individuals in a one-on-one or group roundtable setting. One-on-one mentor sessions are 12-minute purpose-driven meetings between experienced professionals and attendees. Roundtable sessions feature group discussions between mentors and a small group of attendees. Each session is 60 minutes, with mentors rotating between tables every 20 minutes.
Being a mentor could benefit you and your mentee in more ways than one.
1. Make a Positive Impact on Someone's Career
As a mentor, you are providing knowledge to someone hoping to learn and grow in your area of expertise. With your helpful guidance, someone can make the next steps in their career.
2. Expand Your Network
Through each mentor session, you never know who you might meet. Mentees are professionals in your field looking for guidance but may come from different backgrounds or hold new perspectives. You might leave with an extensive network from whom you learned something as well.
"I had a great time as a mentor at SXSW EDU. Our mentorship sessions provided 1:1 times for quick sharing and rapid fire problem-solving, great for getting unstuck or for getting a new perspective. The relationships are built quickly, but the connections have lasted."
-Elizabeth S. LeBlanc (she/her/hers)
Co-founder & CEO, Institute for Teaching & Leading
3. Get a Complimentary Credential
As a bonus, individuals chosen to mentor will receive a complimentary credential to SXSW EDU 2023.
Eligibility Requirements
Available March 6-9, 2023 during SXSW EDU in Austin, Texas
Knowledgeable in a dedicated area of expertise in the field of education and learning
Interested in sharing your professional perspective with mentees seeking feedback, guidance, or insight
Learn more about becoming a mentor, and be sure to submit your application before the deadline on Friday, September 30, 2022.
Join Your Community in March
Join us for SXSW EDU 2023 from March 6-9 in Austin, Texas. Don't forget to register and book your hotel early, and subscribe to our newsletter to be the first to know of any event information leading up to the event.
Check out what's new for SXSW EDU 2023 and learn about all the ways that you can get involved.
Photo provided by Stephen Olker