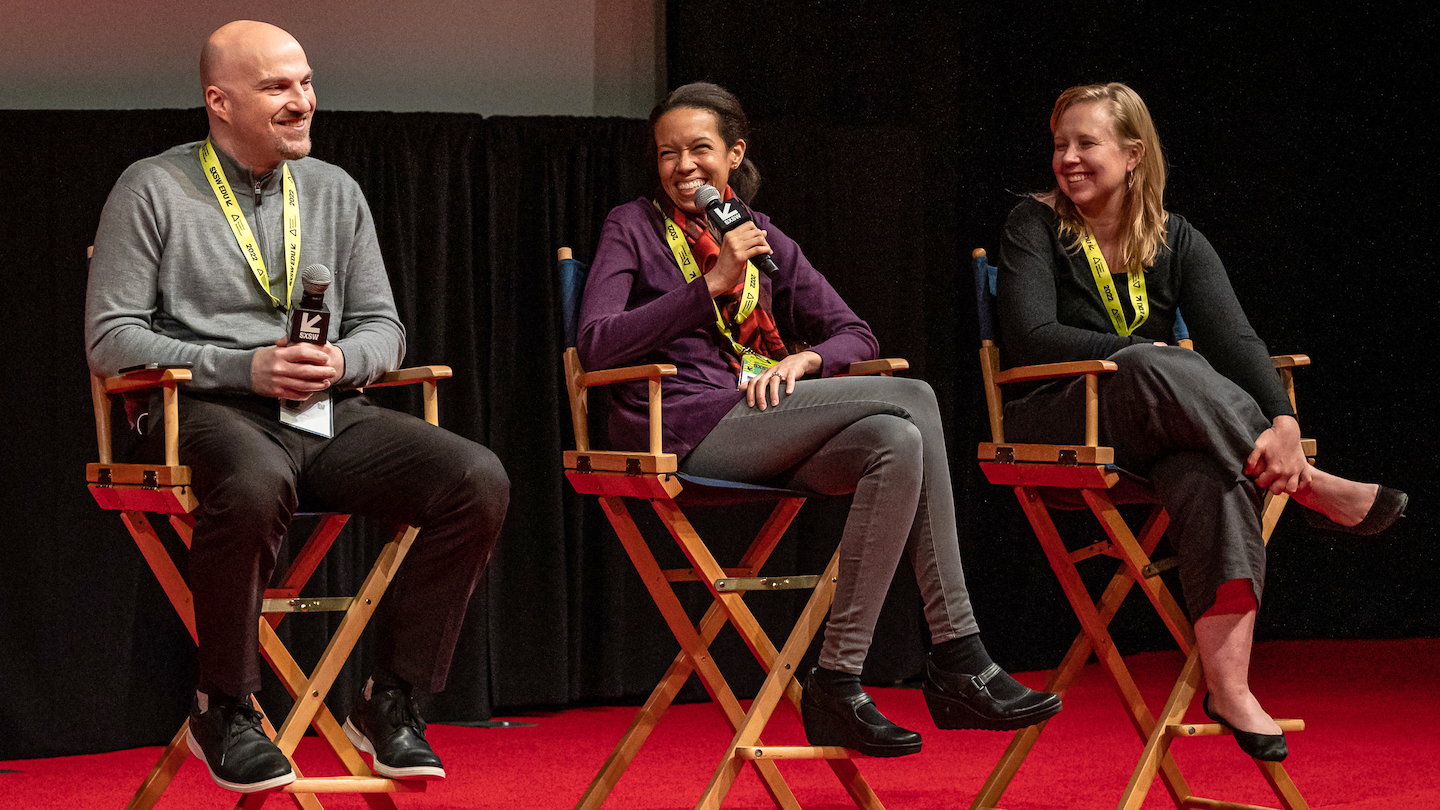 At SXSW EDU, we strive to celebrate the power of film by highlighting poignant narratives and documentaries that focus on all aspects of education through our Film program.
This past March, the film lineup featured a diverse selection of stories shining a light on issues such as school safety, the harmful expectations of masculinity, and climate change. Get a glimpse of the SXSW EDU Film program before you apply on August 9 by watching many of these films at home or by requesting a screening. Here's a rundown of available 2022 SXSW EDU films and where you can watch them.
Beyond Men and Masculinity
Director: Alex Gabbay Beyond Men and Masculinity explores the harmful expectations of masculinity, facilitating discussions on shame, anger, and the transmission of patriarchy, and creating a dialogue around power, relationships, and diversity in gender expression.
Rent or request a screening.
By Design: The Shaping of Nashville's Public Schools
Directors: Katie Cour, Jennifer Hill By Design: The Shaping of Nashville's Public Schools examines historical moments of public schooling in Nashville dating to the 1800s and the effects of city policies and community priorities on schools.
Watch online at no charge.
Curtain Up!
Directors: Hui Tong, Kelly Ng In New York City's Chinatown, the theater club of PS 124 is staging an adaptation of the film Frozen. Curtain Up! shares a kid's-eye view of the wonders of discovering art, culture and identity.
Rent through various platforms.
Into the Circle
Directors: Scott Faris, Meg Griffiths Into the Circle tells the story of a resilient Indigenous family, their journey through life-altering tragedy, and the community that helped them reconnect with their Lakota heritage.
Watch online at no cost.
Let the Little Light Shine
Director: Kevin Shaw A high-achieving elementary school in Chicago's fastest growing neighborhood is a lifeline for Black children—until gentrification threatens its closure.
Request a screening.
Pulau Plastik
Director: Dandhy Dwi Laksono Through a collaboration between science, activism and the arts, three protagonists explore how plastic is polluting our food and our bodies and what can be done to address the crisis.
Request a screening.
Tomorrow's Hope: The Promise of Early Childhood Education
Director: Thomas Morgan Tomorrow's Hope brings us into the journey of passionate educators and tenacious kids and their families on the South Side of Chicago, determined to carve out the future - despite a sea of incredible challenges.
Request a screening.
Us Kids
Director: Kim A. Snyder Determined to turn tragedy into action, survivors of a school shooting catalyze an unprecedented youth movement that spreads like wildfire across the world.
Watch online at no cost.
The Wisdom of Trauma
Directors: Zaya and Maurizio Benazzo The interconnected epidemics of anxiety, chronic illness, and substance abuse are, according to Dr. Gabor Maté, normal. But not in the way you might think.
Request a screening.
Screen Your Film at SXSW EDU 2023
Apply to screen your narrative or documentary film at SXSW EDU 2023 starting August 9.
See You In 2023
Join us for SXSW EDU 2023 from March 6-9 in Austin, Texas. Mark your calendars - Registration and Housing open on Tuesday, August 2.
Stay in the loop on all things SXSW EDU. Sign up for our email updates about important dates, programming announcements, and more.
Photo provided by Jon Currie