Start Building Your Personalized SXSW EDU Schedule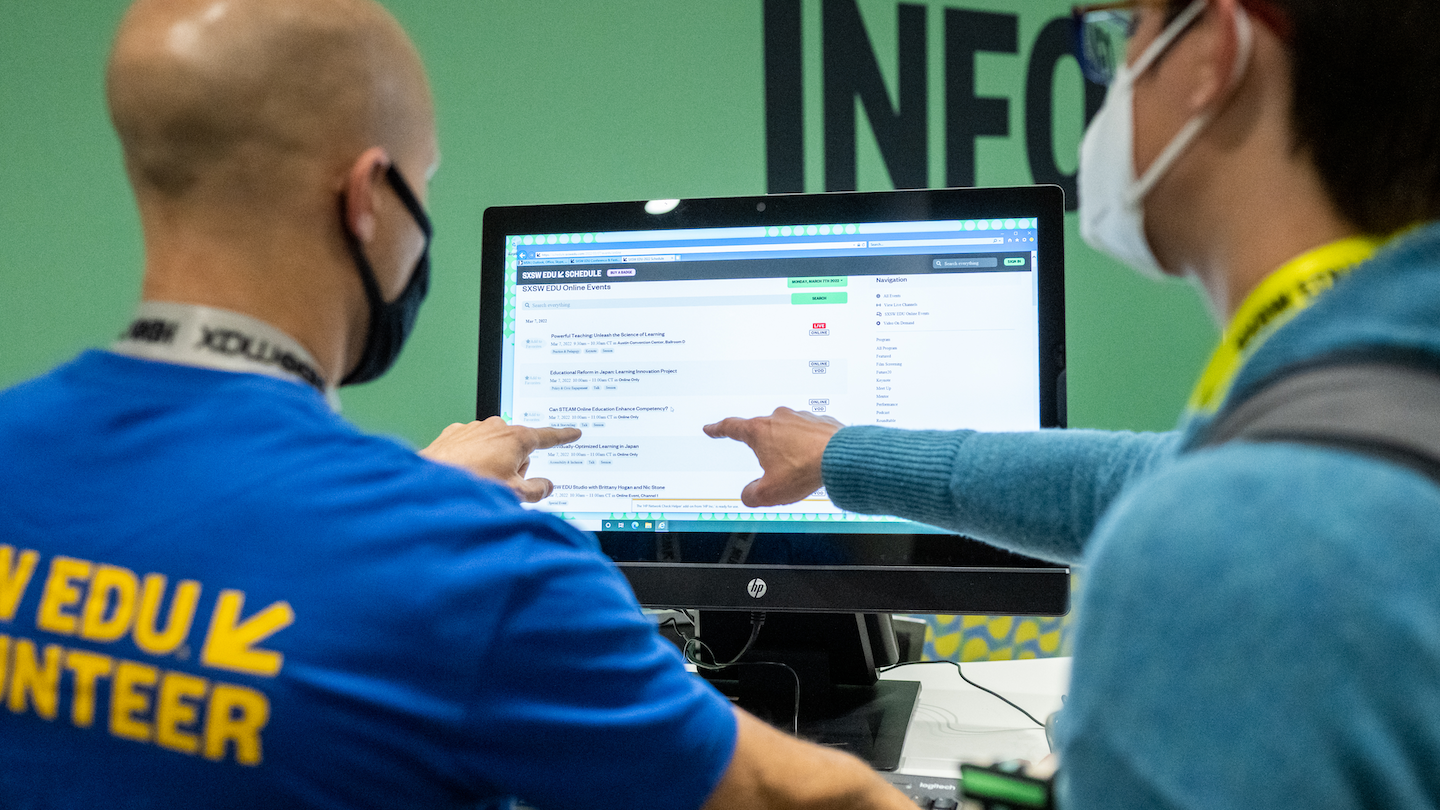 The SXSW EDU Schedule is live, and you can start building your schedule with nearly 200 sessions and events to choose from including the first batch of sessions selected from PanelPicker and the initial Featured Session lineup!
Use the schedule to browse through the many exciting sessions, performances, and podcasts — and stay tuned as more 2023 programming continues to be announced. During the event, you can use the schedule to map out your day by easily viewing the sessions you saved to attend, finding out where they are located, checking on their capacity status, and more.
Start personalizing your schedule today!
Log In
Create a SXSW ID account and sign in to access the schedule. No purchase is required, all you need is your name and email.
Browse Programming
There are many ways you can browse through programming, so pick the one that helps you stay the most organized:
Browse by Format: Use this function when looking specifically for programming in a particular format or time constraint. The format reflects the structure, presentation style, and session length. For example, if you are looking for a quick session that is 30 minutes long, you would browse through Solo sessions.
Browse by Track: Tracks organize the program by the topics and ideas that will be discussed in the session. Explore the schedule by focusing on areas that interest you, such as Arts & Storytelling and Equity & Justice.
Browse by Day Coming Soon: Once programming times are announced, you can view the schedule by day. This view will help you easily plan out your days.
Browse by Tag: Tags allow you to view the program a little bit deeper by sorting sessions into specific subtopics designed to help attendees find popular content areas on the program. Sessions have one or more associated tags, such as Leadership, Media Literacy, and Student Voice.
Save Your Favorites
When you find a session that interests you, you can save it to your personal schedule. All you have to do is click the star icon next to the session. View your favorites by clicking My Favorites in the dropdown menu in the upper right hand corner below your name.
You can also add your personalized schedule to your calendar. Download your favorite sessions by clicking My Schedule Feed in the dropdown menu.
Compare With Your Friends
Easily coordinate plans with friends and colleagues when you share your personal agenda with your unique shareable link. Find your link in the dropdown menu in the upper right corner below your name.
This feature can be turned off if you prefer to keep your schedule private. Head to the My Favorites section and uncheck "Enable Sharing My Schedule."
Link Your Badge
If you have already registered to attend, don't forget to link your badge using the code you received in your registration confirmation email.
All you need to do is sign in to your SXSW ID account and enter the link code from your email here. You're all set!
Join Your Community in March
Join us for SXSW EDU 2023 from March 6-9 in Austin, Texas. Don't forget to register and book your hotel early, and subscribe to our newsletter to be the first to know of any event information leading up to the event.
Explore 2023 programming and how you can get involved.
Photo provided by Tico Mendoza