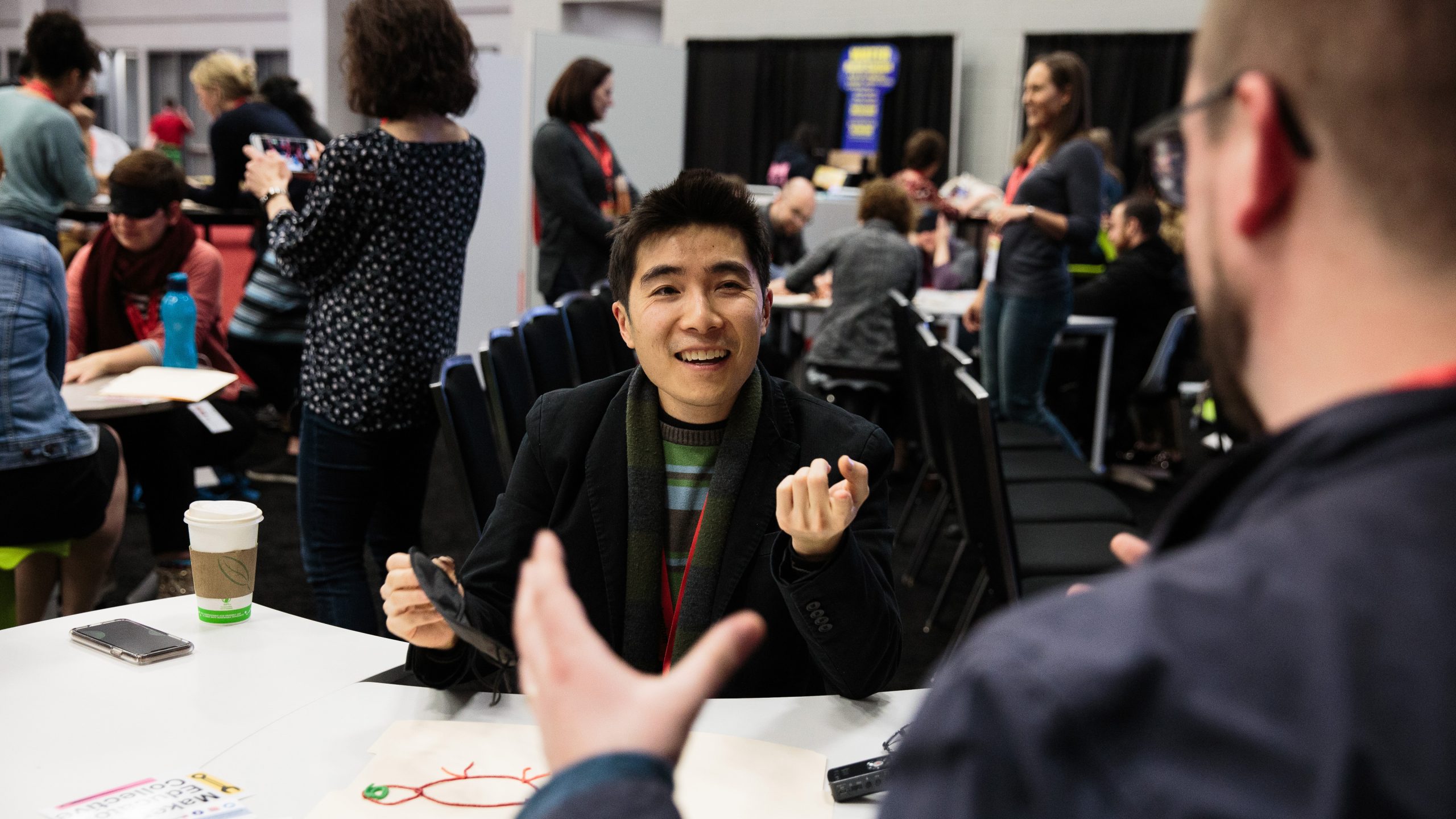 SXSW EDU kicks off in just a few days, and it would not be possible without support from our wonderful partners. This year, our partner programming permits attendees to discover new ideas through various tracks and formats that highlight the inspiring work our partners are doing within education.
Check out what SXSW EDU partners have on the program for 2022 and add sessions to your schedule:
Accessibility and Inclusion
Applying the Lessons Learned of Pandemic Education (Stand Together Trust)
Real Talk with Faculty on Wellness & Flourishing (Chegg)
Decoding the Workforce Education Trend (Bright Horizons)
Business & Investment
K-12 Student Demographic Trends in Texas (Fast Growth School Coalition)
The Art & Science Behind Passing a Bond Election (Fast Growth School Coalition)
What K-12 Districts Expect from Companies on DEI (EdWeek Market Brief)
Community Initiatives
Fueled & Financed: Philanthropy Propels Education (Stand Together Trust)
Lessons from Everyday Education Entrepreneurs (Walton Family Foundation)
Emerging Tech
Healthy Buildings: Unlocking Student Performance (R-Zero)
Closing the Digital Divide Once & For All (Texas School Alliance)
People-Centered, Tech-Powered: A New Era (HMH)
Learning Through Competition (Schmidt Futures)
Developing Research Partnerships for Growth (Schmidt Futures)
Equity & Justice
Digital Culture: HBCU Student Success Transformed (The Bill & Melinda Gates Foundation)
Data Innovation: Bridging Gaps & Building Capacity (Ascendium)
Eating or Reading: Can We Solve Student Hunger? (Chegg)
From Our Perspective: Impactful Parent Organizers (EdChoice)
Reimagining Education to Support Students of Color (EdChoice)
Black Excellence: Cultivating Spaces to Honor Black Youth (State of Black Learning)
The Future of First Generation (The Chronicle of Higher Education)
Critical Race Theory Media Coverage (Education Week)
Reshaping School Leadership for the Future (New Leaders)

Policy & Civic Engagement
How to Use Your Teacher Voice (ATPE)
Erasing Red Lines: Overcoming Inequity in Schools (Stand Together Trust)
Can You Buy Improved Educational Outcomes? (Education Writers Association)
Practice & Pedagogy
How One District Future-Proofed the Classroom (HMH)
Open Access Design Thinking for your Classroom (Verizon)
Emerging Tech and Design Thinking for All (Verizon)
The Chronicle's Shark Tank: Edu Edition (The Chronicle of Higher Education)
Aurora Institute: CompetencyWorks PCBE Meet Up (Aurora Institute)
Learner Revolution: How to Become Truly Student-Centered (WGU)
Performance-Based Education (Texas State Technical College)
In with the New: Rating Higher Ed by Economic Mobility (WGU)

SEL & Wellness
Supporting Student Agency in the Age of Uncertainty (Project Wayfinder)
Work Reimagined
Searching for Meaning: The Future of EdTech Talent (HMH)
Closing the Opportunity Gap: Working Adult Learners (Guild Education)
Educator PD: Key to Increasing Student Achievement (American Student Assistance)
Expanding Career Opportunities in Tech (Work in Progress) (Cognizant Foundation)
Landmark Study: High-Quality, Non-College Pathways (American Student Assistance)
Expanding Post-Secondary Pathways & Opportunities (American Student Assistance)
The Edges of Learning & Work (JFF)
Shorter, Faster, Cheaper - & HIGHER QUALITY! (JFF)
Reimagining the Career Center in the Metaverse (JFF)
New Learning Marketplaces (JFF)
Reimagining the Learn-to-Work Ecosystem (JFF)
Looking for what's next in the world of education? Check out our Show & Tell sessions which provide the opportunity for organizations to put a spotlight on their innovations to those seeking what's next and new in education.
See You at SXSW EDU 2022
The event is just a few days away! Register to attend in-person or online today.
Sign up for SXSW EDU email updates, check out the News feed, watch videos, and follow us on Twitter, Facebook, LinkedIn and Instagram.
Photo provided by Alexa Gonzalez Wagner