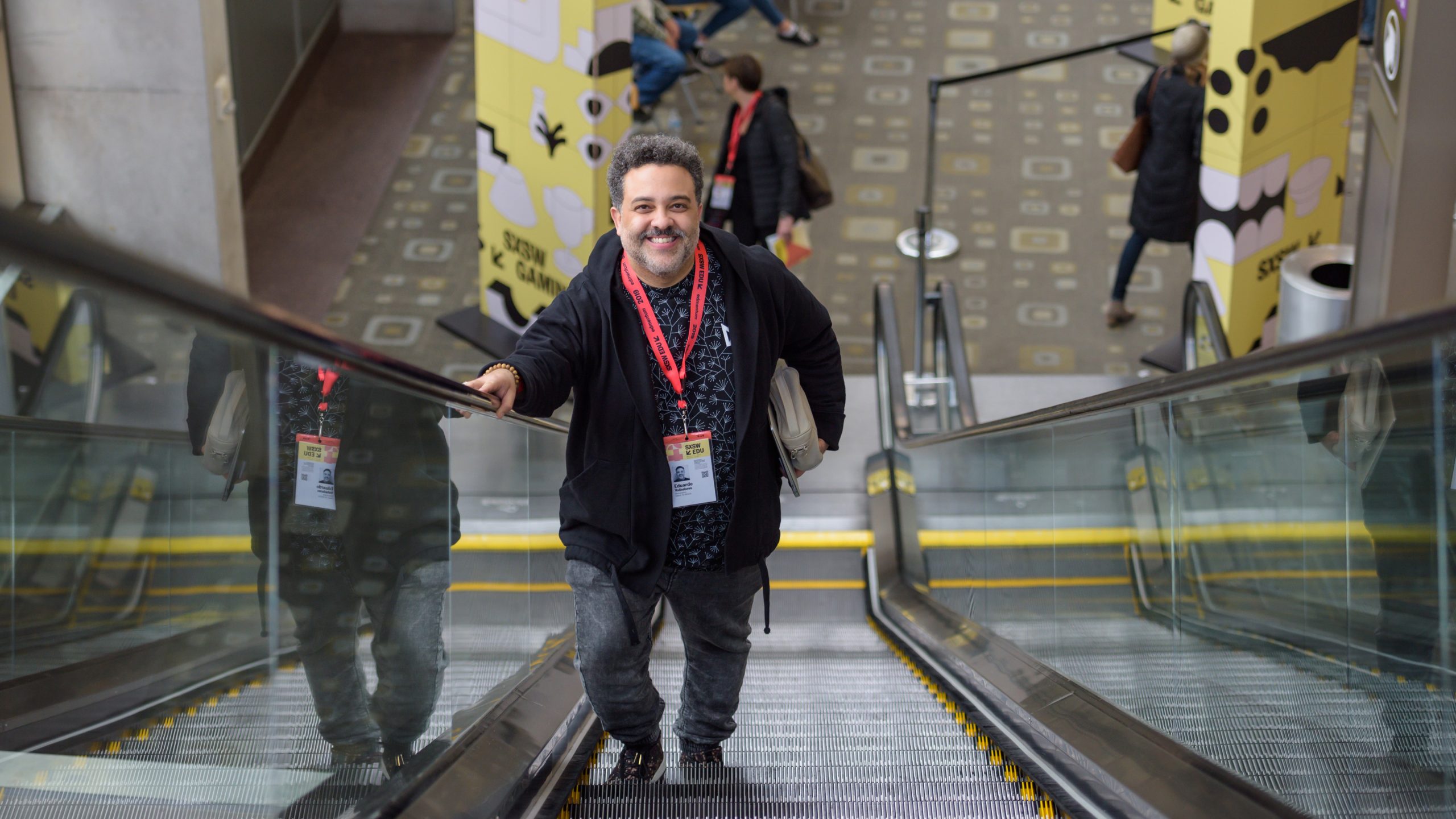 SXSW EDU is just two weeks away! You've purchased your registration and booked your hotel and travel, so what's next?
The SXSW EDU experience consists of four exciting days filled with keynotes, featured sessions, film screenings, live podcast recordings, competitions, performances, networking, and more!
Check out the helpful tips below to make sure your first SXSW EDU experience is an extraordinary one!
1. Activate Your Account
Once you have purchased your SXSW EDU badge, you will receive a registration confirmation email that will include an activation link. Click that link to activate your SXSW EDU account.
2. Build Your EDU Social Profile
After activating your badge, you can build your profile in EDU Social. EDU Social allows you to connect with new colleagues and friends by searching for other conference attendees before, during, and after SXSW EDU!
3. Download the Mobile App
With the SXSW EDU GO app on your phone, you will be able to navigate every aspect of SXSW EDU from building your customized schedule to finding your way around. New for 2022, there will also be a SXSW EDU TV app to watch all video content and a SXSW EDU Expo app to connect with exhibitors.
Below are a few SXSW EDU Go app feature highlights:
My Favorites: View the speakers, attendees, and exhibitors you 'favorited' here.
Schedule: Browse the full schedule day-by-day and access "My Agenda" to see your 'favorited' events.
Networking: View, favorite, and chat with fellow attendees.
Exhibitors: View the full list of exhibitors for the SXSW EDU Expo.
Speakers: View the full list of SXSW EDU speakers.
Map: View the SXSW EDU programming and event locations.
News & Info: This is a hub where you can find quick links to the SXSW EDU website, social media channels, view your notifications, information on getting around, and app info.
Download the 2022 mobile app for SXSW EDU on iOS or Android.
4. Plan Your Schedule
You can now view the SXSW EDU schedule and create your SXSW EDU plan! With a personalized schedule in hand, you can look ahead and plan where you need to be and when, ensuring that you don't miss any of the programs you are looking forward to.
The schedule is available on the web and in the mobile app.
Follow the steps below when building your schedule in the mobile app:
After logging into the mobile app, select 'Schedule' from the left-hand menu and toggle between days to see what is taking place each day.
Create your own personalized itinerary of must-see programming. By pressing the star on the left-hand side of a listing, you've added that session or event to 'My Agenda' in the mobile app and 'My Favorites' in the web schedule.
To view specific programming at the event, click the 'Filter' button on the top right when viewing the schedule. This button will look like three lines with circles on them. Select 'Session by Track' and filter by which programming tracks you are most interested in at the event.
View the Schedule At-A-Glance to check out the schedule overview with a day-by-day high-level look at scheduling for the event.
5. Download CLEAR Health Pass
The safety of our attendees is our top priority. As part of the entry requirements for SXSW EDU 2022, all attendees must provide proof of vaccination or a negative Covid-19 test in order to enter, and maintain credentials. For the full Covid-19 Guidelines, please go here.
SXSW has partnered with CLEAR Health Pass to provide easy proof of your Covid-19 vaccination. For the most efficient entry possible, attendees who intend to share proof of vaccination should sign up for CLEAR and complete their screening before arriving. To learn more about using the CLEAR Health Pass, please go here.
6. Registration
You're finally at the festival! Pick up your registration badge at the Austin Convention Center (500 E Cesar Chavez St Austin, TX 78701), and then you can start attending SXSW EDU events and programming.
Registration Hours Sunday, March 6 – 4:00pm-8:00pm Monday, March 7 – 8:00am-8:00pm Tuesday, March 8 – 8:00am-6:00pm Wednesday, March 9 – 8:00am-6:00pm Thursday, March 10 – 8:00am-3:00pm
Please keep in mind that badges can only be picked up and used by the registrant.
7. Stay Connected Through Social Media
Follow SXSW EDU on Twitter, Facebook, Instagram, and LinkedIn for live updates about SXSW EDU. You can also join the conversation by using the official hashtag: #SXSWEDU
8. Attendee Services Hub
You may want to save the Attendee Services Hub link on our website, as you will likely want to reference back to it. The Attendee Services Hub is a go-to resource for tools available to attendees during the event.
9. Recommendations for Your Packing List
Keep an eye on the latest weather report in advance of your arrival to Austin for SXSW EDU. The weather is always changing in Texas, so come prepared with sunscreen, comfortable shoes, a rain jacket, and a reusable water bottle. These items can come in handy during the event.
10. Any Questions?
Visit the Frequently Asked Questions page or contact us at support@sxswedu.com for additional support.
We look forward to seeing you in March!
See You at SXSW EDU 2022
Mark your calendars for March 7-10, 2022! Register to attend in-person or online today.
Sign up for SXSW EDU email updates, check out the News feed, watch videos, and follow us on Twitter, Facebook, LinkedIn and Instagram.
Photo provided by Tico Mendoza