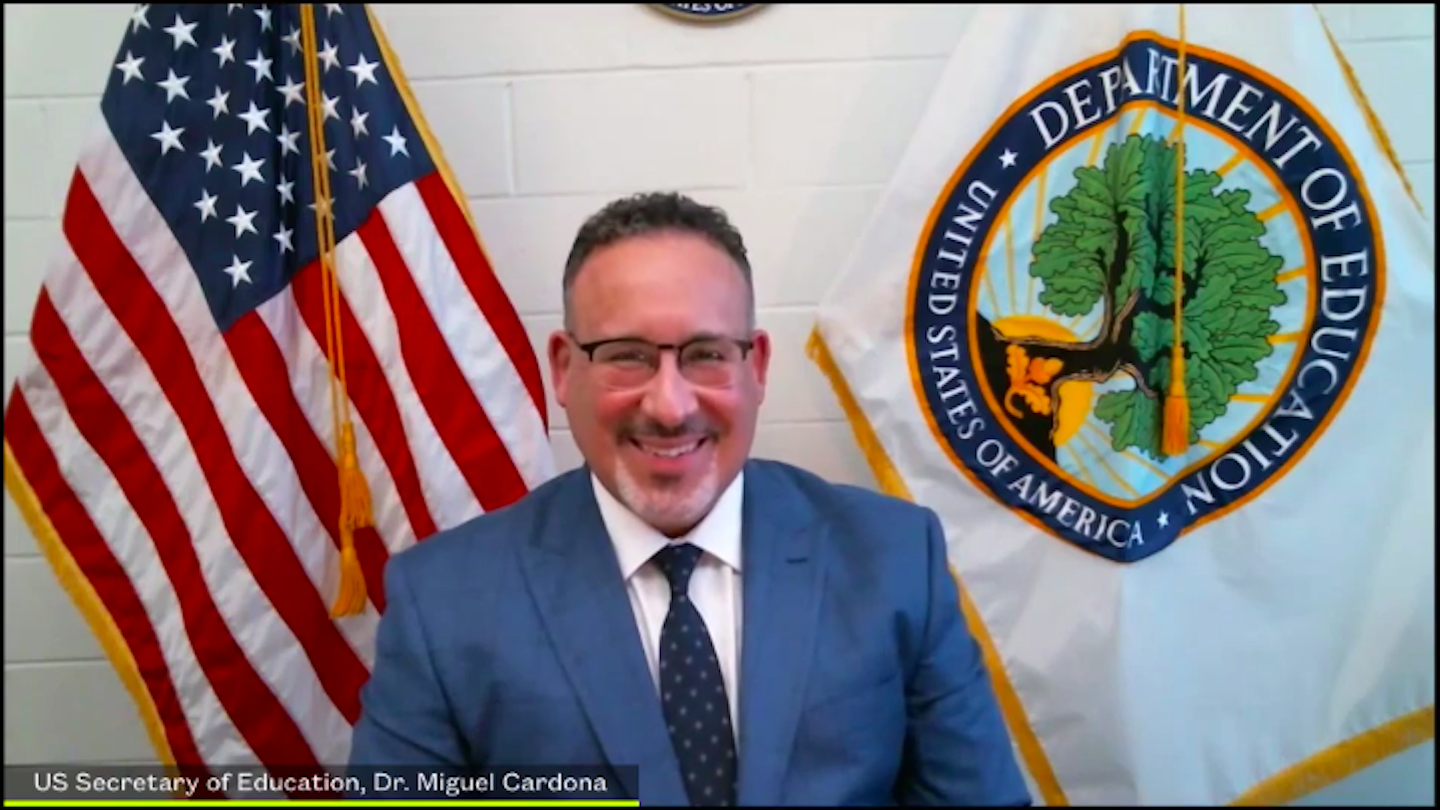 Dive in to videos released to YouTube from the SXSW EDU Online event. In case you missed it, U.S. Secretary of Education Miguel Cardona and Dr. Tinisha Parker joined the virtual convening for a closing keynote conversation moderated by Connie Britton.
Be sure to subscribe to the SXSW EDU YouTube channel and revisit all of the great content from the virtual event.
Sessions Now Available
Secretary Cardona & Dr. Tinisha Parker in Conversation Moderated by Connie Britton Educator Leadership for Equity & Justice Safeguarding Youth Mental Health Behind the Screen Building a Home-School Connection: Lessons Learned EduCast: Legacy Tech Is a Bridge to Broadband Align-Build-Context: The ABCs of Tech Inclusivity Cost to Value: Higher Education's Next Big Shift? LGBTQ-Inclusive Curriculum Mandates: A Discussion A Trauma-Engaged, Culturally Responsive District More than a Subject: Civics, Teens, & Storytelling The 'Kids' Aren't Alright: Reinventing Higher Ed Offline & Left Behind: The Lost Generation Skills-based Hiring: Paradigm Shift for Educators Tectonic Mergers: Frictions in Music Education Zooming in on CS When You're All Zoom'd Out From COVID-19 to Social Justice: Meeting the Moment Mentorship: Pathways to Increase Black Tech Talent How Skills & LER Are Shattering the Glass Ceiling Female Leaders Who Are Closing the Opportunity Gap Enrollment Surge! Surviving & Thriving in COVID-19
Stay Connected
Sign up for SXSW EDU email updates, follow our social media channels – Twitter, Facebook, LinkedIn and Instagram and subscribe to the SXSW EDU YouTube channel.
Stay tuned for 2022 PanelPicker® and other participation opportunities opening this summer.