Three Reasons to Apply for Launch, the SXSW EDU Startup Competition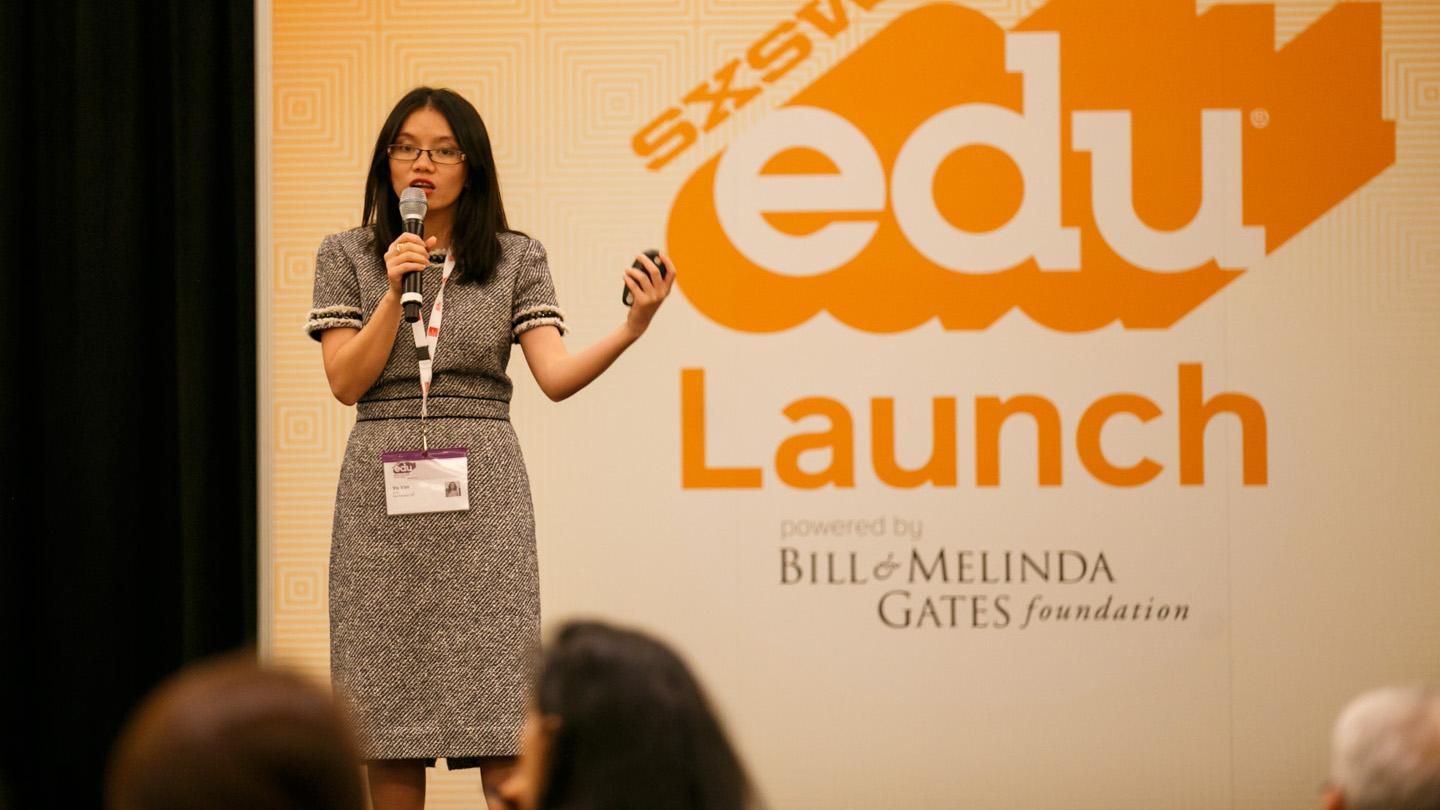 This year, 2020 has changed the education marketplace in unprecedented ways. Whether you are an entrepreneur who recently entered the marketplace with a novel concept or one that has made a recent pivot – pitch events offer a salient platform to tell your story.
The SXSW EDU Launch competition shines a spotlight on emerging innovations in the education space. Since it's debut in 2012, the competition has been a catalyst for growth. The event provides a stage for early-stage startups to pitch in front of a panel of industry experts and educators, as well as an audience. For 2021, the Launch competition will be part of the SXSW EDU Online digital experience, March 9-11.
The opportunities born out of participating in Launch are endless, here are three reasons to apply for the competition.
1. Visibility
Media, bloggers, and education influencers will be in attendance at SXSW EDU. Participation in the competition is a sure fire way to catch their attention and earn coverage and mentions that will have a positive impact on your business.
2. Connections
SXSW EDU will be a hotbed for connections with unique opportunities to network scheduled throughout the week. Participating in Launch will provide an advantageous beginning to conversations with potential venture capital firms, angel investors, and corporate partners.
3. Experience
Startup events are an impactful way to grow as an entrepreneur. The application process will challenge you to articulate your business and messaging, the competition will help you nail down your elevator pitch, the Q&A will give you experience speaking with investors, and so on.
Check out the competition page for more information or browse Launch FAQ for a listing of frequently asked questions. Apply by Friday, January 8, 2021, to be considered for the competition.
Vu Van, Founder & CEO, ELSA, at SXSW EDU 2016. Photo by Diego Donamaria.