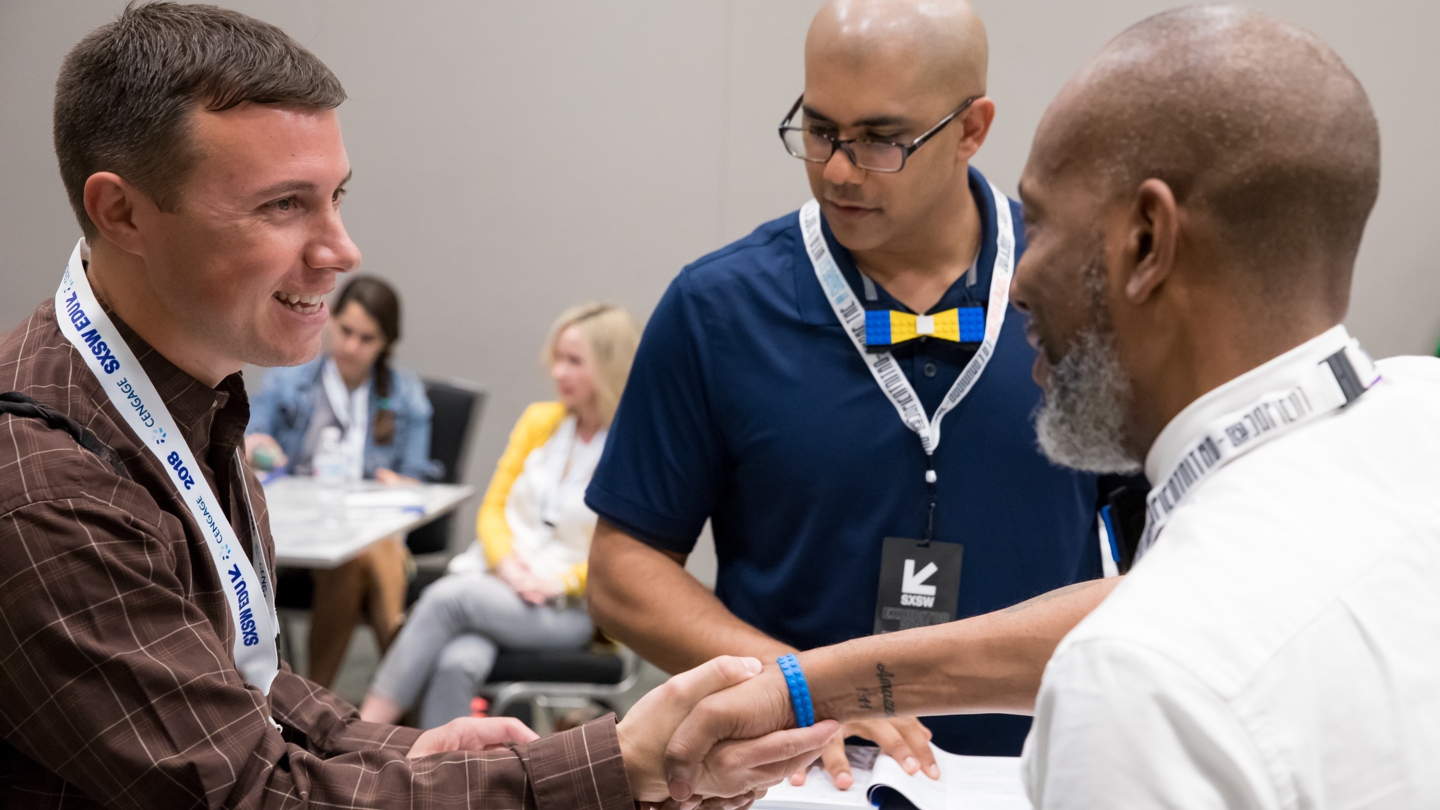 Mentorship continues to play an invaluable role in professional development and growth. Whether you are just entering your career or a novice in your field, nothing compares to the counsel and candor of a good mentor. With this in mind, SXSW EDU has sought to help drive purposeful connections between attendees through our Mentor program. The mentor program will return as part of the SXSW EDU Online digital experience, March 9-11, 2021. We are accepting applications from prospective mentors from October 27 - November 20.
The mentor program is curated to provide opportunities to learn from mentors across a wide range of fields and expertise. The typical time commitment for each mentor is roughly 1.5 hours, during which they will connect with 5 to 6 mentees respectively.
Are you a specialist in your field and would like to share your skills, knowledge, or expertise? Apply to be considered as a mentor at SXSW EDU Online, March 9-11, 2021.
Mentor Eligibility Requiremements
Availabile during SXSW EDU (March 9-11, 2021) to participate.
Knowledgable in a dedicated area of expertise in the field of education and learning.
Interested in sharing your professional perspective with mentees seeking feedback, guidance, or insight.
Learn more and submit an 2021 mentor application. The deadline to apply is Friday, November 20, 2020.