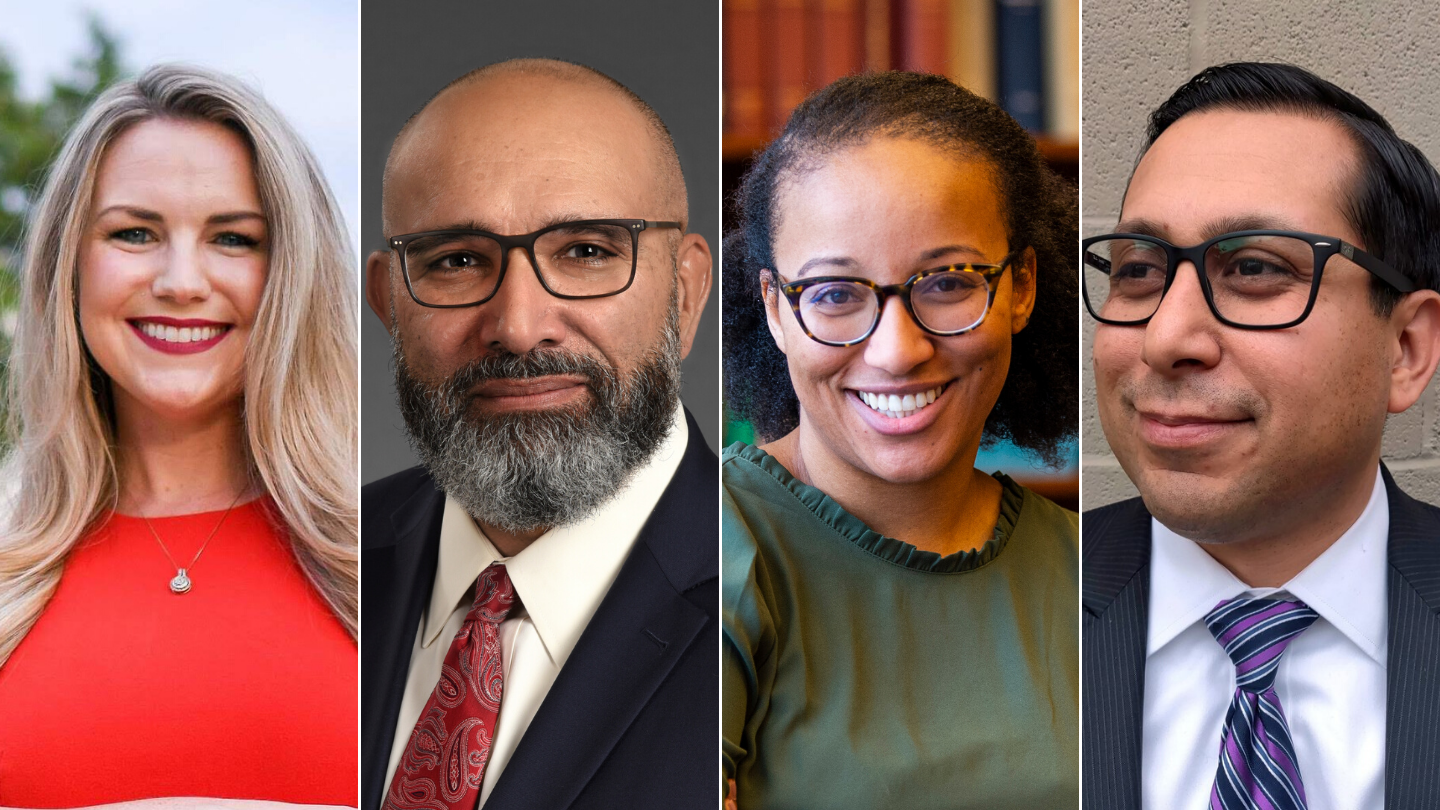 The SXSW EDU Policy Forum features civic leaders, policymakers, and community voices for diverse and impactful discussions around critical policy issues in education. Topics in this year's Policy Forum range from the 2020 election to finance, equity, school safety, and more.
Preview the 2020 Policy Forum and be sure to add these sessions to your schedule for SXSW EDU this March!
College & Economic Mobility: For All or Some? (Higher Education) – John Friedman (Opportunity Insights), Kedra Ishop (University of Michigan), and Paul Tough will bring together perspectives from data schience, journalism, and university enrollment management, to analyze the barriers confronting low-income students and propose solutions to help educators, policymakers, parents, and students.
20 Policy Issues, 50 States: What's Ahead for 2020 (Policy & Civic Engagement) – What does the future hold as we look to the 2020 elections and beyond? Alison Griffin (Whiteboard Advisors), Brian Sponsler (Education Commission of the States), Pedro Rivera (Pennsylvania Department of Education), and Zakiya Smith Ellis (State of New Jersey) will discuss how issues ranging from early childhood education to workforce development are trending across the states.
Can Fiscal Transparency Lead to Student Equity? (K-12 Education) – Aaron Smith (Reason Foundation), Daarel Burnette (Education Week), Elizabeth Ross (Edunomics), and Sara Shaw (Illinois State Board of Education) will examine how new spending data has played into chronic debates over whether schools have enough to educate children and if money is being spent as intended.
Early Learning & Care as a 2020 Election Priority (Early Learning) – Voters, candidates, and elected officials have elevated early learning into the political mainstream. Julia Barfield (U.S. Chamber of Commerce Foundation, Center for Education and Workforce), Libby Doggett (Libby Doggett Consulting), Michael Steel (Hamilton Place Strategies), and Sarah Rittling (First Five Years Fund) will discuss what it will take to harness this bipartisan political power and opportunity.
A Changing Texas: How Pub Ed Needs to Respond (Policy & Civic Engagement) – Charles Dupre (Fort Bend ISD), Margaret Spellings (Texas 2036), Michelle Smith (Raise Your Hand Texas), and Stephen Klineberg (Rice University) will discuss how Texas can best address the challenges of an increasingly diverse and economically disadvantaged population.
Leveraging Policy for Safe & Healthy Schools (SEL & Wellness) – Anne Bowles (Council of Chief State School Officers), Deborah Temkin (Child Trends), Kristen Harper (Child Trends), and Robert Hull (National Association of State Boards of Education) will discuss the implications of existing and new school health and safety policies and strategies to move towards a more integrated framework.
Overcoming Politics to Invest in Public Education (Policy & Civic Engagement) – Representative Dan Huberty (Texas House District 127), Representative Diego Bernal (Texas House District 123), Senator Larry Taylor (Texas Senate District 11), and Todd Williams (The Commit Partnership) intend to discuss how school finance measures can be used to drive student achievement and equity, and how to build the bipartisan coalition needed to do so.
Why Everyone in Texas is Talking About Dallas (K-12 Education) – Eva-Marie Ayala (The Dallas Morning News) will moderate a discussion with Michael Hinojosa (Dallas ISD) and Mike Morath (Texas Education Agency) to examine Dallas ISD as a model after efforts to address teacher quality and reimagine schools led to academic gains.
A Crisis for Black Student Loan Borrowers (Equity) – Even as the issue of college affordability and student debt have become central to public policy discourse, the necessary companion conversation about the effect of endemic structural racism on inequitable student outcomes has been less robust. Adam Harris (The Atlantic), Dominique Baker (Southern Methodist University), Ernest Ezeugo (National Campus Leadership Council), and Tiffany Jones (The Education Trust) will discuss.
Devastating Impact of a 2020 Census Undercount (Policy & Civic Engagement) – Beth Lynk (The Leadership Conference on Civil and Human Rights), Lauren Camera (U.S. News & World Report), Mohammed Choudhury (San Antonio ISD), and Nora Gordon (McCourt School of Public Policy Georgetown University) will explore why and what school officials and educators can do about the 2020 census.
The Educator Vote: Why it Matters (Policy & Civic Engagement) – Bill Miller (Hillco Partners), Laura Yeager (Texas Educators Vote), Monty Exter (ATPE), and Ross Ramsey (The Texas Tribune) will forcast what's in store for the November 2020 elections and beyond as it relates to school funding issues.
Student Veterans: Serving to Learn (Higher Education) – Jeremiah Gunderson (The University of Texas at Austin), Lisa Firmin (The University of Texas at San Antonio, Tanya Ang (Veterans Education Success), and Terrell Odom (University of Chicago) will discuss education for service members who transition to the civilian community each year.
Navigating Bias: Teaching in an Election Year (Policy & Civic Engagement) – Andrea Delbanco (Time For Kids), Jeffrey Knutson (Common Sense Education), and Michelle Millben (Explanation Kids) will address how teachers can facilitate open discussions about elections without bringing political bias into the classroom.
Make It Movement: Everyone CAN Make It (K-12 Education) – Business, education, and community leaders Nikki Graham (Bank of America), Roy Spence (GSDM), Mayor Steve Adler (City of Austin), and Susan Dawson (E3 Alliance) will speak on the multi-tiered awareness campaign to inform and engage our future workforce around opportunities in trades, 2-year, and 4-year colleges.
Redefining Opportunity: When A Degree Isn't Enough (Policy & Civic Engagement) – Audrey Henson (College to Congress) will discuss how this combination of education and experience can become possible and why the lack of diversity on Capitol Hill is threatening our nation's progress.
Don't miss out on all of these conversations and more at SXSW EDU, March 9-12, 2020 – register to attend today! For the latest news follow the #SXSWEDU conversation on Twitter, Facebook, and Instagram.
Photo featuring (l-r) Audrey Henson, Charles Dupre, Dominique Baker, and Diego Bernal.