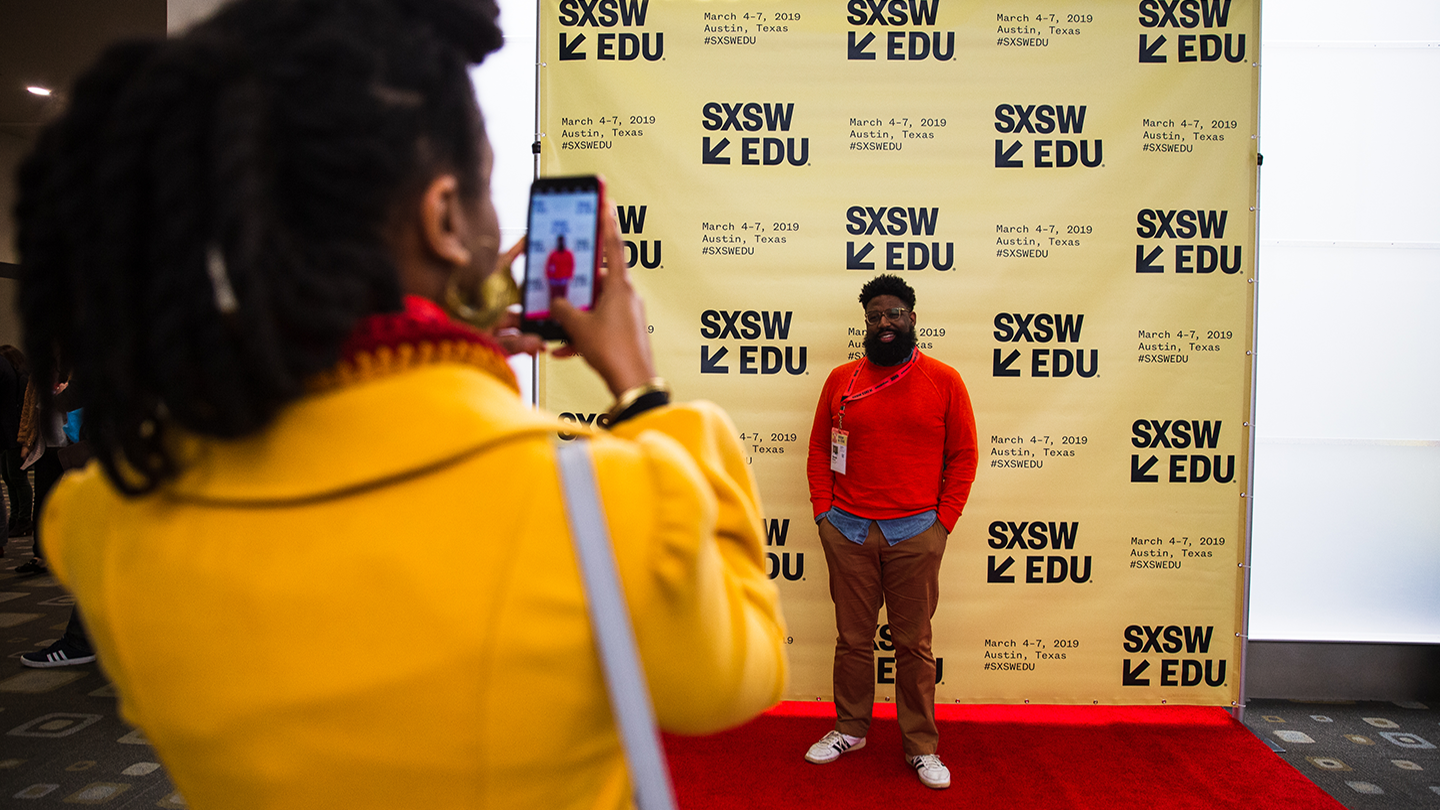 So, you've purchased your registration, booked your hotel and travel, what's next?
The SXSW EDU experience is a unique and special one in the way it hosts both conference and festival programming and convenes thousands of education stakeholders from all areas of education.
Conference programming has various formats ranging from panels to campfires. Festival programming formats include performances and films.
Both conference and festival programming are centered around topic-based programming tracks and offer endless ways to learn, connect, and see different perspectives.
Check out the helpful tips below to make your first SXSW EDU a stellar one. We're looking forward to seeing you in March!
1. Set Your Goals
There are a plethora of sessions and events taking place throughout SXSW EDU, so it can be beneficial to set S.M.A.R.T goals or aspirations that you would like to work toward at the event.
For example, if networking is the main objective, be sure to visit the networking page on the website and browse networking listings in the schedule. Also, connect with attendees ahead of the event in the mobile app.
2. Activate Your SXSW EDU Account
After purchasing a SXSW EDU Badge, you will receive a registration confirmation email. Click the link provided in that email to activate your SXSW EDU account and build your profile in EDU social.
3. Plan Ahead by Building Your Schedule
The SXSW EDU schedule is available for web and in the mobile app. Building your personalized schedule allows you to look ahead and plan where you need to be and when, and helps to ensure that you don't miss any programming that you are passionate about attending.
Follow the steps below when building your schedule in the mobile app:
When you access the mobile app, select 'Schedule' from the left-hand menu and toggle between days to see what is taking place each day, Sunday through Thursday.
Create your own personalized itinerary of must-see programming. By pressing the star on the left-hand side of a listing, you've added that session or event to 'My Favorites.'
To view specific programming at the event, click the 'Filter' button on the lower right when viewing the schedule. Select 'Session Track' and filter by which programming tracks you are most interested in at the event.
4. First Stop, Registration
First things first, pick up your registration badge to start attending SXSW EDU events and programming. Make your first stop Austin Convention Center (500 E Cesar Chavez St, Austin, TX 78701) to pick up your badge in Exhibit Hall 1 (on the corner of Trinity Street and East Cesar Chavez Street).
After picking up your badge, grab your official SXSW EDU 10th Anniversary Bag and Pocket Guide.
Registration Hours Sunday, March 8 – 4:00pm – 8:00pm Monday, March 9 – 8:00am – 8:00pm Tuesday, March 10 – 8:00am – 6:00pm Wednesday, March, 11 – 8:00am – 6:00pm Thursday, March 12 – 8:00am – 8:00pm
5. Have You Downloaded the Mobile App?
The mobile app will help you navigate event programming as well as geographically speaking.
Below are a few app feature highlights to get you started:
My Favorites: this is where the sessions you 'favorited' will populate in the mobile app to have on hand during the event.
SXSW EDU Recommends: If you haven't had a chance to build your schedule, check out recommends, personalized programming recommendations based off of your interests.
Schedule: Browse the full schedule day-by-day.
Networking: View SXSW EDU Recommends and the directory of fellow attendees.
Exhibitors: View the full list of exhibitors for the SXSW EDU Expo, Playground, and Startup Village.
Speakers: View the full list of SXSW EDU speakers.
Ask & Vote: Interact with speakers during sessions at the event by asking questions and participating in live polls.
Map: View the SXSW EDU programming and event locations.
News & Info: This is a hub where you can find quick links to the SXSW EDU website, social media channels, view your notifications, information on getting around, and app info.
Download the 2020 mobile app for SXSW EDU on iOS or Android.
6. Check Out the Attendee Services Hub
The Attendee Services Hub on our website is a go-to resource for tools available to attendees during the event. Learn more about EDU Social, Event Status Boards, and RSVP.
7. Recommendations for Your Packing List
Check the latest weather report in advance of your arrival to Austin for SXSW EDU. Pack a coat, sunscreen, comfortable shoes, and reusable water bottle. These items can come in handy during the event.
8. Stay Connected
While you're at SXSW EDU, stay tuned in and up to speed with live updates by following along on social media via Twitter, Facebook, LinkedIn, and Instagram.
9. Venue Maps & Schedule Overview
Get acclimated with the Hilton Austin Downtown as well as the Austin Convention Center by viewing venue maps to see where programming and events are taking place and how to navigate.
If you're looking for a zoomed out timeline of SXSW EDU, check out the schedule overview where you can find a day-by-day high-level look at scheduling for the event.
10. Have a Question?
View frequently asked questions and contact information for additional support.
We look forward to seeing you soon!
SXSW EDU 2019 photo by Alexa Gonzalez Wagner.