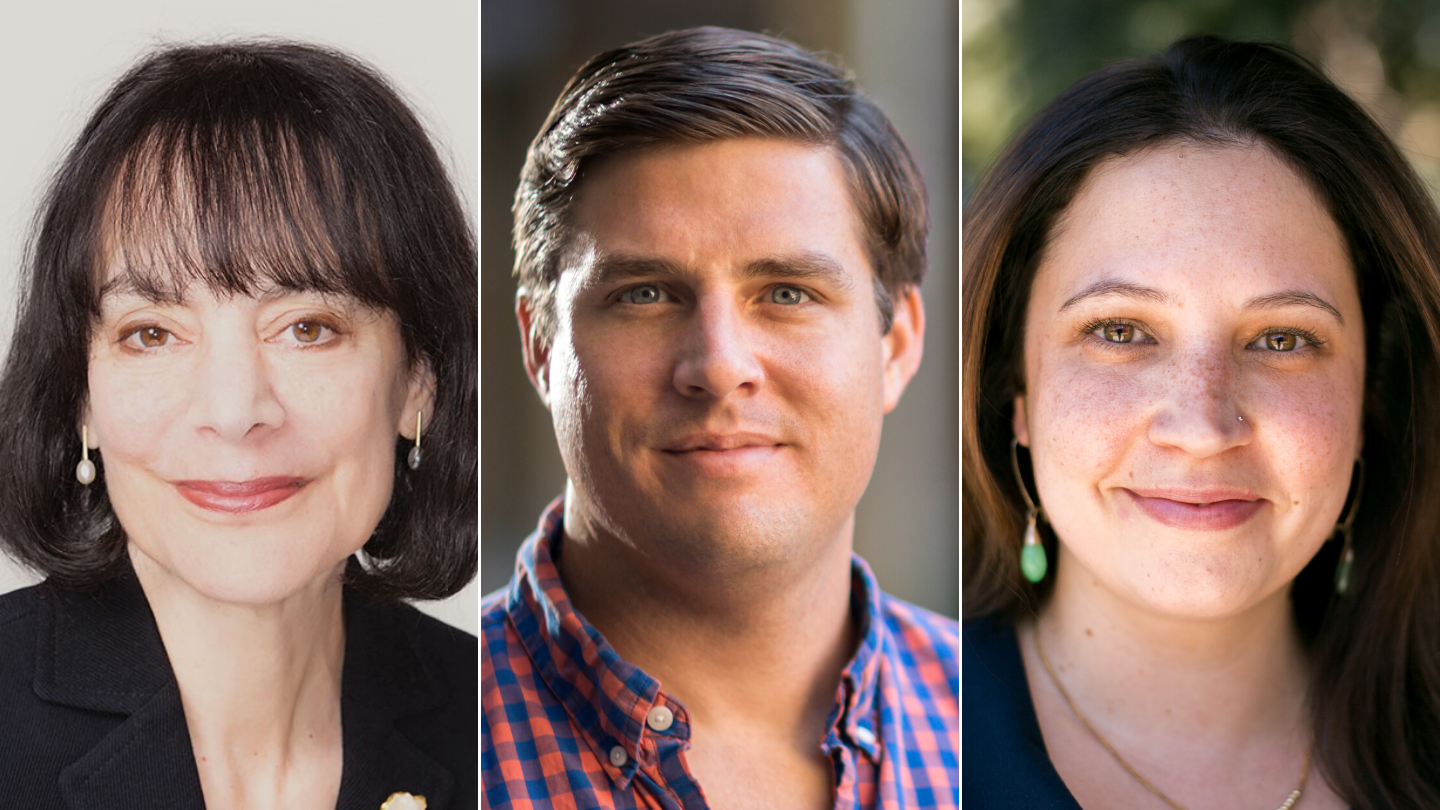 Announcing Carol Dweck, David Yeager, and Mary Murphy for the SXSW EDU 2020 closing keynote! These pioneers in the field of psychology and brain science will bring research-backed perspectives on how we learn and succeed.
In addition to this exciting keynote news, we are pleased to announce initial programming for Meet Ups, the new Podcast stage, and our Thursday crosover program as well as more Mentors. Explore the full announcement and sign in to the SXSW EDU Schedule or Mobile App to start planning your experience today!
Carol Dweck – Best-selling author of Mindset: The New Psychology of Success and Stanford professor Carol Dweck is one of the most influential and pioneering social science scholars of the past three decades. Bridging the fields of social psychology, developmental psychology, and personality psychology, she examines the self-conceptions people use to structure the self and guide their behavior. Her research looks at the origins of these self-conceptions, their role in motivation and self-regulation, and their impact on achievement and interpersonal processes.
David Yeager – Associate Professor of Developmental Psychology at The University of Texas at Austin, David Yeager, was a middle school teacher in Tulsa, Oklahoma prior to beginning his career in research. David's work sits at the intersection of developmental, social, personality and educational psychology. He is interested in understanding the processes shaping adolescent development, especially how differences in adolescents' social cognitions–their interpretations of social events and the beliefs that underlie these–can contribute to positive or negative trajectories for youth.
Mary Murphy – Dr. Mary Murphy is the Herman B. Wells Professor of Psychological and Brain Sciences and Associate Vice Provost for Diversity and Inclusion at Indiana University. In the area of education, her research illuminates the situational cues—like faculty and institutional mindset—that influence students' academic motivation and achievement with an emphasis on understanding when those processes are similar and different for majority and minority students.
Thursday "SXSW Crossover" Program
As SXSW EDU comes to an end on Thursday, March 12, Austin will begin to welcome SXSW Interactive, Film, and Music registrants. In recognition of the alignment between the education community and the broader workforce community, we've programmed a special selection of "SXSW Crossover" programming that will be open to all SXSW EDU and SXSW badgeholders. We are excited to announce the initial lineup of SXSW Crossover programming for Thursday with a focus on the talent pipeline, professional and corporate development, and the impact of the 2020 election on education. More programming will be announced in the coming months.
Amazon Alexa Challenge (Competition)
Algorithmic Hiring Center (Panel)
Designing a City of Lifelong Learning (Future20)
Education and Paths to Employment (Panel)
Hacking Tech's Equity Gaps (Panel)
Innovating to Drive Diversity in K-12 Tech (Future20)
Make It Movement: Everyone CAN Make It (Policy Forum)
Music Workforce Development: Hiring Post-College (Panel)
Navigating Bias: Teaching in an Election Year (Policy Forum)
Seeding a Movement-Advancing Diverse Women in Tech (Case Study)
Shaping Education for the Future of Work (Future20)
The Storyplex: How Immersive Narrative Has Evolved (Future20)
Training a Workforce for an Immersive World (Future20)
Podcasts
For the first time, SXSW EDU will feature podcast sessions. The podcast stage is presented by Soundtrap. Podcasts will have 2-4 speakers and the conversations will explore topics across the education landscape, hosted by media organizations and recorded in an intimate setting amongst a live audience at the event. Check out the latest additions and explore the full lineup.
How Do You Build a Career in EdTech (The K12 Engineering Education Podcast) (Emerging Tech & Development)
How Successful Entrepreneurs Learn New Skills (The Mentors) (Business & Investment)
Podcasting Is Creating a Revolution in Education (Ministry of Ideas) (Emerging Tech & Development)
Take the Mic: Amplify & Engage With Storytelling (Student Agency)
Tales from the Algorithmic Front Lines (Higher Education)
The 8 Black Hands (Equity)
The Intersection of the Future of Work and the Future of Education (Work in Progress) (Higher Education)
The Rise of Black Content Creators in Academia (Higher Education)
Trending in Education March Madness 2020 (Trending in Education) (Informal Learning)
Unlocking Student Behavior Challenges (K-12 Education)
Meet Ups
Meet Ups are topic-focused, networking events designed to give communities at SXSW EDU the chance to connect with others who share similar passions or interests. Meet ups can take a variety of forms including group activities, facilitated networking, or focused discussions. Check out the latest additions and explore the full lineup.
'It Gets Better!': An LGBTQ+ Meet Up (Equity)
Aspiring Writers in Education Meet Up (Adult Learning)
Aurora Institute Meet Up (K-12 Education)
Black Teachers Matter: A Storytelling Meet Up (Equity)
Building Antiracist Professional Networks Meet Up (Equity)
Early Educator Professional Development Meet Up (Early Learning)
Gender Nonconforming Educator Meet Up (Equity)
Global Education Meet Up (Global Education)
Great IDEA: Dig Into Special Ed Data Meet Up (Accessibility & Inclusion)
K-12 Online Education Meet Up (K-12 Education)
Latinx Student Success Meet Up (Higher Education)
Media Lit Meet Up: Students as Thinkers & Makers (K-12 Education)
Museum, Informal, & Out-of-School Time Meet Up (Informal Learning)
Network for Educational Justice: Inaugural Meet Up (Equity)
Nontraditional Student Success Meet Up (Higher Education)
PanelPicker & More: Engaging at SXSW EDU 2021 Meet Up (Leadership)
Science of Learning Educators' Meet Up (Science of Learning)
Social Emotional Learning Educators Meet Up (SEL & Wellness)
Social Media in Higher Education Meet Up (Higher Education)
Speed Learning to Overcome 4 EdTech Pitfalls Meet Up (K-12 Education)
The Election Is Coming: Is Your Classroom Ready? Meet Up (Policy & Civic Engagement)
Visual Arts Meet Up (Arts)
Mentors
The mentor program facilitates purpose-driven, one-on-one connections between experienced professionals and attendees. From classroom teachers and professors, to industry insiders and CEOs, the mentors at SXSW EDU are excited to share their insights with the community. Check out the latest additions and explore the full lineup.
James Butler (SEL & Wellness)
Sandy Baba (Early Learning)
Theresa Garcia (SEL & Wellness)
Catherine Butler (Science of Learning)
Carolina Carner (K-12 Education)
Shannon Dowling (Informal Learning)
Andrew Julian (Emerging Tech & Development)
George R. Stein (Emerging Tech & Development)
Bruce Umpstead (Policy & Civic Engagement)
Emily Alt (K-12 Education)
Lacey Wilson (Accessibility & Inclusion)
Kristina Hallett (Science of Learning)
Lori Baas (Equity)
Rowena Shurn (Policy & Civic Engagement)
Photo of SXSW EDU 2020 Closing Keynote speakers (l-r) Carol Dweck, David Yeager, and Mary Murphy.