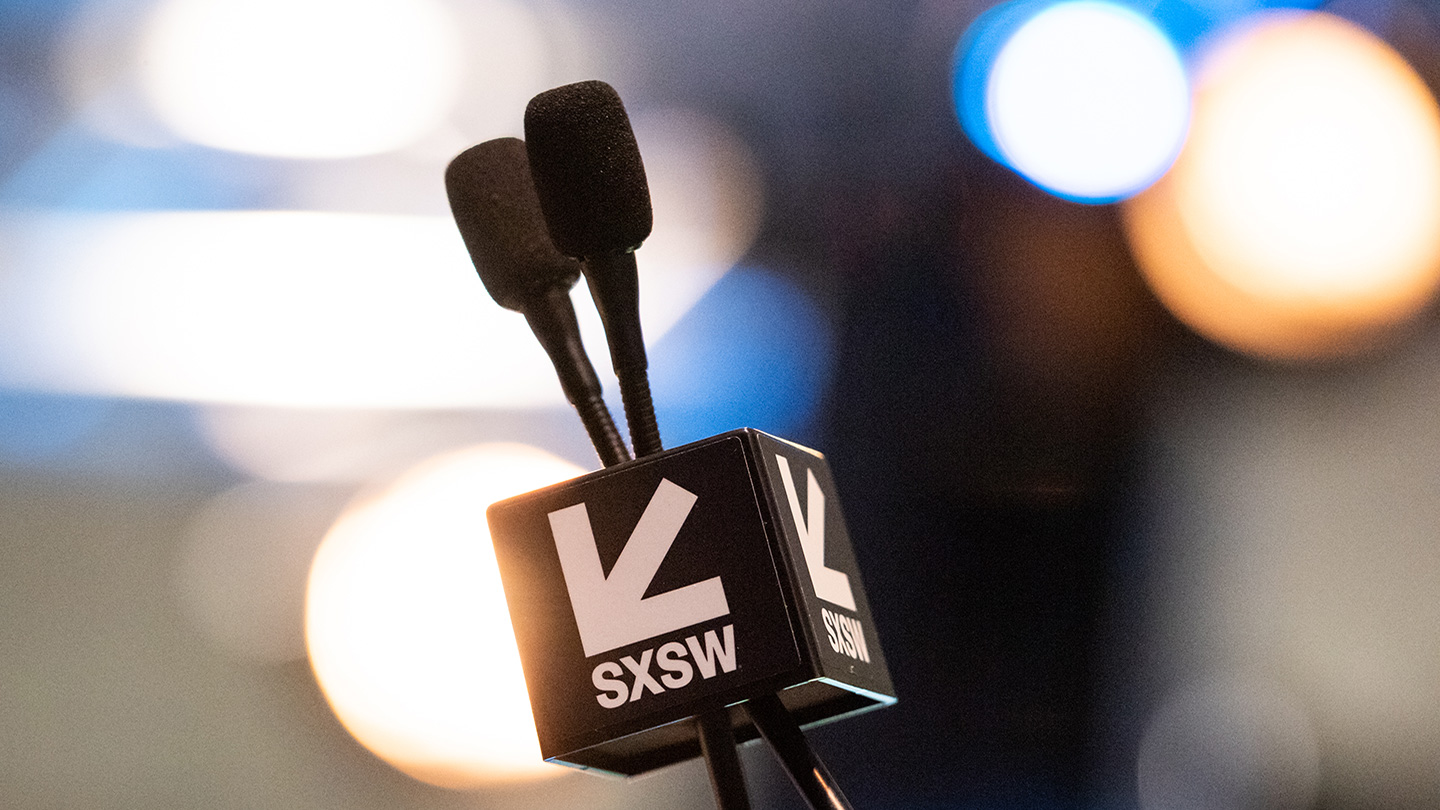 I love anniversaries, birthdays…celebrations of any sort, really. Perhaps it's what motivated me to become involved with SXSW EDU. But, as we approach our 10th event, it's a fun time to reflect and recall. So, befitting our 10th anniversary, I'm happy to share 10 things you probably don't know about SXSW EDU…
1. EDU programming was piloted at SXSW Interactive in 2010.
SXSW EDU was born out of an idea that I had with my best friend from growing up, who was one of the founders of SXSW Music and remains South by Southwest's CEO today. While he was building SXSW Music and expanding the event to include SXSW Film and Interactive, I had a career in K-12 publishing and product and business development. When the recession hit, state funding for public education was slashed and it seemed like there might be an imperative to innovate and do things differently, that perhaps a South by Southwest styled convening in education could support educators and help celebrate teachers like rock stars.
As a start, in 2010, I produced two sessions at SXSW Interactive to test the notion of a South by Southwest education track. One session was titled, "There Be Dragons!" and was about digital content in K-12, and another panel was on open source content in higher ed. There were notable speakers including: Joel Thierstein, then leading Rice University's Connections open source project, and Anita Givens, responsible for curriculum, technology and instructional materials at the Texas Education Agency, impacting 5 million Texas schoolchildren. In the Q&A portion of each session, the audience jumped up and ran to microphones to quiz the panelists further. The speakers were really impressed, and I was too! I thought we might be onto something…
2. SXSW EDU started in partnership with the Texas Education Agency (TEA) in 2011.
Over the years, I had done a lot of work with the TEA. Textbook adoptions, curriculum development initiatives, review and evaluation projects. They had an e-learning portal, "Project Share," they were introducing to connect their 300,000+ Texas teachers to professional development tools and resources. The TEA was interested in promoting Project Share to the Texas education community and I was interested in launching an event. Marriage made in heaven. It was understood that after year one, we'd continue to support the TEA, while heeding our aspirations to build a grander and more diverse community and event.
3. Building the Big Tent, by design.
From the decades that I spent in the K-12 space, I was continually surprised by the siloed, compartmentalized nature of the education landscape. By contrast, it seemed SXSW's style of convening in music, tech and film was to invite all the creative stakeholders together, the more diverse the better, crowdsource the program and empower the community. Doing that for the education sector felt unique in a landscape dominated by gatherings of very focused membership organizations. To this day, SXSW holds true the belief that the more diverse the community the more impactful the conversations. We feel more like community organizers than event planners: Who's here? Who's missing? How do we engage and invite them to come join?
4. SXSW EDU's program is crowdsourced.
SXSW EDU crowdsources the majority of our program. Our community submits ideas within a series of tracks or themes that we provide. As a crowdsourced environment, we aspire to be a platform for the community to tell us what topics are most powerful and pressing to them. They are the creators of the content that you see on our stages and across our many hands-on experiences in March.
5. PanelPicker isn't a popularity contest.
Lots of folks think public voting is what determines SXSW's program each March. Well, public voting is one part, and an important one, although it is weighted at 30% of the final score for a proposed idea. EDU's team, including me, review all the programing that's proposed, too. Our scores are weighted at 30%. Finally, a large Advisory Board of subject matter experts also weighs in and evaluates submissions; their input is weighted most heavily, at 40%. PanelPicker generates approximately 70% of our program and the team curates the balance.
6. SXSW EDU engages.
We try our best to represent the SXSW EDU event and community across the country and around the world by being part of the dialogue on education issues far and wide. As an example, this past fall I attended a great edtech conference in Tel Aviv, Shaping the Future. SXSW EDU's Conference Programming Manager Julia Shatilo, gave keynote remarks at the fun Edvation event in Tokyo. Closer to home, several colleagues and I hosted a reception at EDUCAUSE in Chicago, while still others attended and participated at iNACOL, in Palm Springs. We love talking to our community, as we mine issues that matter most to them and are attentive to rising and diverse voices for our program. We're committed to growing a broad community and supporting our many partners and their colleagues as we collectively work to build an engaged global community of education innovators.
7. Most interesting speaker?
From Bill Gates, to Temple Grandin, to Sal Kahn, SXSW EDU is proud of its body of work over the past 10 years. We eschew picking favorites and are always most excited about the speakers to come, like Sir Ken Robinson and Jennifer Eberhardt, keynote speakers for SXSW EDU 2020; but I will unabashedly share my pleasure in meeting and working with Academy Award-winning actress Goldie Hawn. Beyond her well known acting career, Ms. Hawn has been a champion of mindfulness since she first burst on the scene in the 1960's television program that was a cultural phenomenon, Laugh In. Through her work with the Hawn Foundation, she continues to advocate for the power of mindfulness.
8. Make news, have impact.
While Twitter first made a name for itself at SXSW Interactive, many organizations and champions of ed issues build their profiles and brands at SXSW EDU. Even early stage edtech startups come to the event to gain exposure and grow their presenting skills. Clever, The Whether by Better Weekdays, BloomBoard, Elsa, and last year's winner Quottly are all gaining steam. Recently, Elsa received $7 million in Series A funding.
We are also proud of the SXSW EDU community's impact in response to initiatives they support…or not. One case in point was the rebranding of the Shared Learning Collaborative to launch InBloom at SXSW EDU in 2013. It was one of the first (and most elaborate) education initiatives launched at SXSW EDU. Rolled out with great fanfare and enthusiasm, the power of the SXSW EDU community was revealed when the discussion about harnessing student data rapidly became a conversation about data security and privacy, a vibrant conversation that continues at SXSW EDU today.
9. The evolving education landscape.
In the past 10 years, the conversation has morphed from a focus on the structures and systems of the institution to the needs of the learner. The rise of student voice and agency in the discourse about education has helped fuel placing the learner at the center. While seemingly modest, it is a profound change, driving a deeper reflection about meeting the needs of all learners…a passion we here at SXSW EDU share with our inclusive community.
10. We have more fun than the law typically allows producing SXSW EDU.
And when I say "we," I mean "you," each member of the EDU community. This also means my spectacular colleagues at SXSW EDU who work so hard all year long to produce an experience that is more than informative, one that is also inspiring and empowering. A special shout out to Greg Rosenbaum, Head of SXSW EDU, who joined South by Southwest to launch the event. He is as responsible for the soul and spirit of what we do each March as anyone.
I'll look forward to highlighting other members of the team in blogs to come. I'm super proud of them all: they take their inspiration from you, and through their work, hope to reciprocate, if just in a small way, your good and important efforts to improve teaching and learning.
Take care,
Ron
Photo by Tico Mendoza.