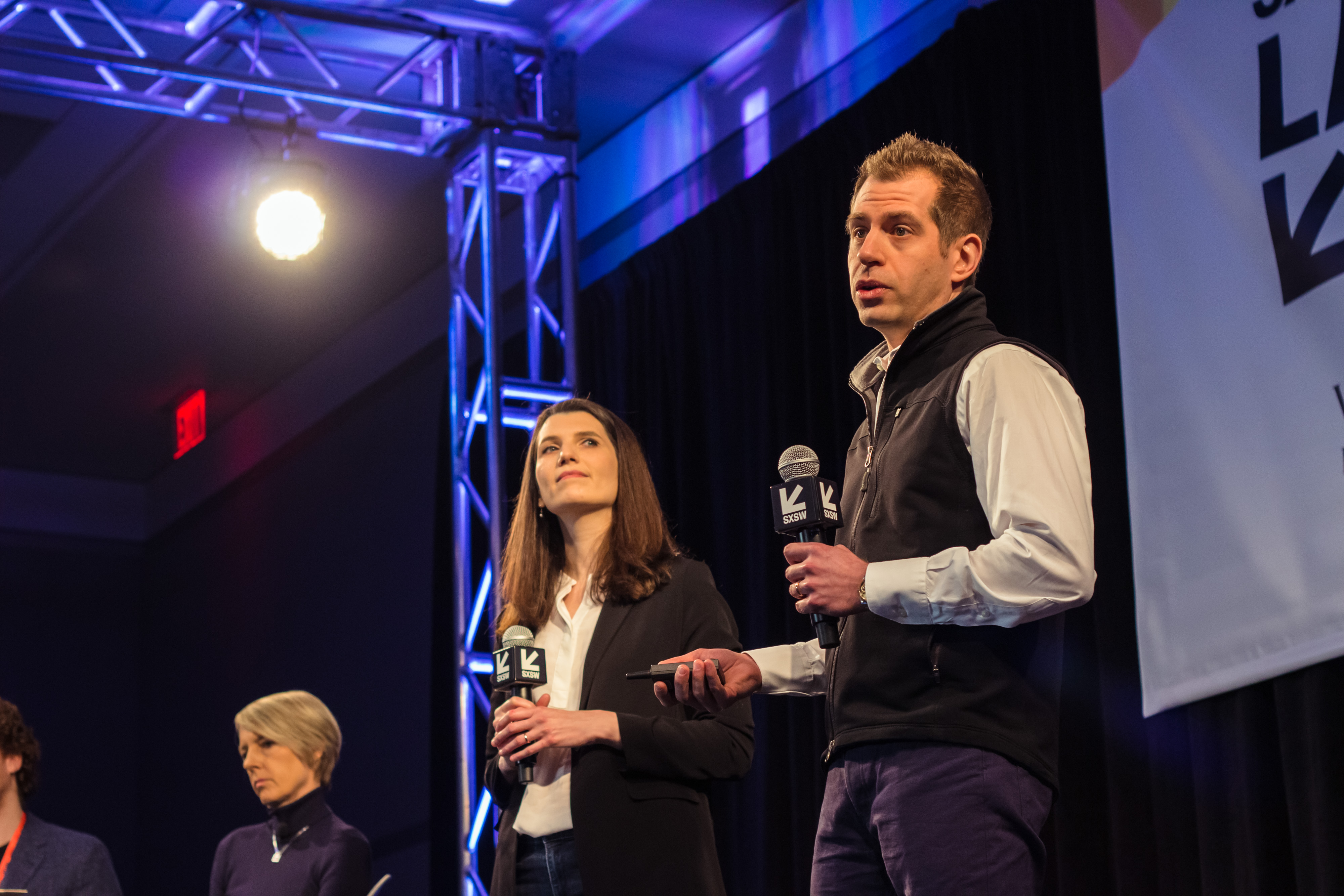 Last year, Nick Ducoff and Sabrina Manville won the SXSW EDU Launch competition when they pitched their data-advising business, Edmit. Edmit is a website that helps families make smart educational investment decisions to set them up for success. In this interview, we discuss Edmit's challenges, inspirations, and plans for the future.
Q. Where did the idea of Edmit come from?
A. Edmit was born out of a lot of different experiences. As a lawyer, Nick worked with a company called TrueCar, which helps people get great information on car pricing and value. We thought there could be a similar product for families seeking more transparency about college pricing. We also both worked in marketing and enrollment at universities just before starting Edmit so we saw how many questions families had about the pricing and outcomes of different colleges, as well as the data on how variable financial aid can be and the rising cost of student loans in America. Last, we saw friends and family – even those who had great access to information and resources – struggling with how to make their college decision wisely from a financial perspective. So we knew there was a need out there and felt we could help solve it.
Q. Both of you left your university jobs to start Edmit. What were some of the biggest challenges of leaving your past to start your own company?
A. Obviously starting a company is risky. We both have young families and left behind higher paychecks, great benefits, and large teams – and are now in a much scrappier environment. When you are building from scratch you have to always be asking yourself "Are we working on the right things? Are we working fast enough?" You don't have that psychological pressure in a more established organization. But it's worth it every day.
Q. What has been your greatest entrepreneurial achievement to date?
A. Edmit is reaching tens of thousands of new families per month and we have great optimism about the long-term impact we can have for families in reducing debt and improving outcomes.
Q. How have your motivations changed since you first started working on developing Edmit?
A. When we started Edmit we were very focused on the student needs – but soon realized that the cost of college and student debt is affecting entire families in very tangible ways. So we've broadened our audience and work with parents also. While our early product was focused on college pricing, we have moved to more deeply address the topic of student loans, and how much debt to take – since this is a critical topic of discussion around the kitchen table. Last, the first version of Edmit was only available 'retail' – meaning consumers finding us on their own. Now we work with financial institutions, advisors, and other organizations who sponsor Edmit for their own customers.
Q. How do you see Edmit expanding in the future?
A. We are focused on growth in partnerships that let us reach more families at all stages of the college process (even early in their savings). There are opportunities to cover decisions about graduate school and other types of learning experiences also.
Q. Who are your inspirations when it comes to business and entrepreneurism?
A. One of our company's core values is customer centrism. Our biggest inspiration today comes from speaking with our site's users and potential customers and thinking about how we can better solve their problems. We're inspired by other companies who are ruthlessly focused on the needs of customers as their 'north star,' such as Amazon.
Q. How was your experience participating in the Launch startup competition with SXSW EDU?
A. We had an amazing experience pitching at SXSW EDU – the judges gave us meaningful and useful feedback and the visibility helped kickstart important discussions with investors, partners, and customers. We have continued to be in touch with several judges as we develop the business.
Visit edmit.me to learn more about the work Nick Ducoff and Sabrina Manville are doing to help families make smart educational investment decisions. Learn more about Launch at SXSW EDU and submit an application by Friday, November 1 for the 2020 competition.
Photo of Nick Ducoff & Sabrina Manville during Launch 2019 at SXSW EDU. Photo by Holly Jee.