Book Your Expo Booth by September 27 to Save 20%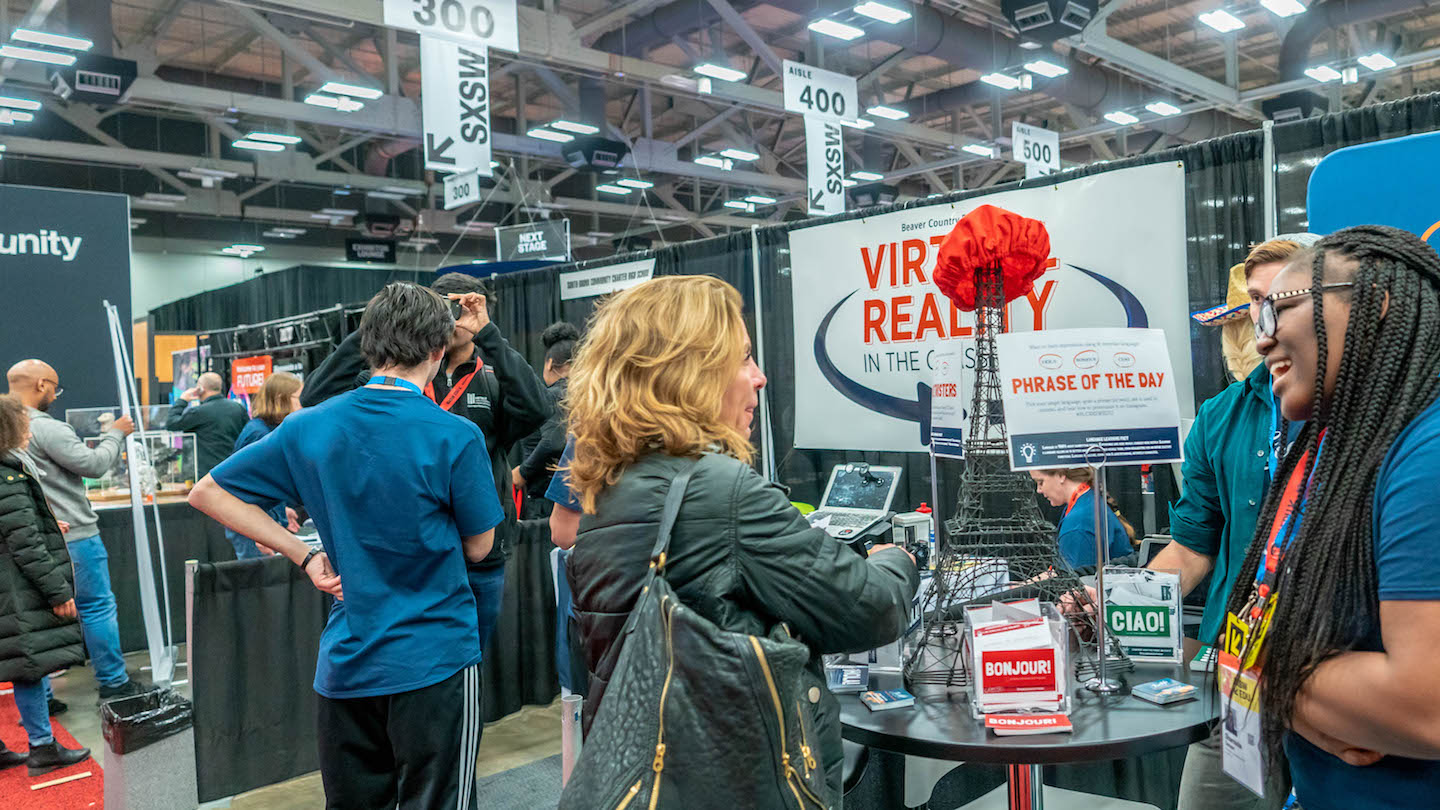 The SXSW EDU Expo is the epicenter for innovation and exploration at SXSW EDU! The dynamic show floor features interactive exhibits showcasing what's next and new in learning as well as the Playground, programming, and networking events. Book your exhibition booth by Friday, September 27 to save 20% on the price of your Expo booth for March 2020.
Exhibiting on a trade show floor like SXSW EDU helps increase visibility and credibility for your organization.
Areas of the SXSW EDU Expo floor include:
Early-morning Coffee Breaks & Snack Breaks – Mid-morning coffee breaks and afternoon snack breaks encourage attendees to frequent the expo throughout the day to refresh, recharge, and stay connected.
Meet Up Pavilion – Meet ups will be programmed throughout the show to provide focused and casual connections fueled by topics.
Next Stage – The Next Stage showcases short-form presentations around leading issues and topics in education and innovation, from the latest in edtech to market trends and developments throughout the learning lifecycle.
Playground – The Playground is an interactive space within the Expo that showcases new strategies to activate students' learning and features a collaborative stage with Hands On and Talk programming.
Startup Village – The brightest up-and-coming startups from the learning landscape will be in the Startup Village, where attendees have a unique opportunity to demo and learn about the newest entrants to the education marketplace.
Book your booth and start planning your presence today. Friday, September 27, is the last day to reserve your booth in the SXSW EDU Expo at the lowest rate of the season. Fill out the form below to get more information about exhibiting in the show as well as other engagement opportunities at SXSW EDU, March 9-12, 2020.
Get More Information
Photo by Stephen Olker.