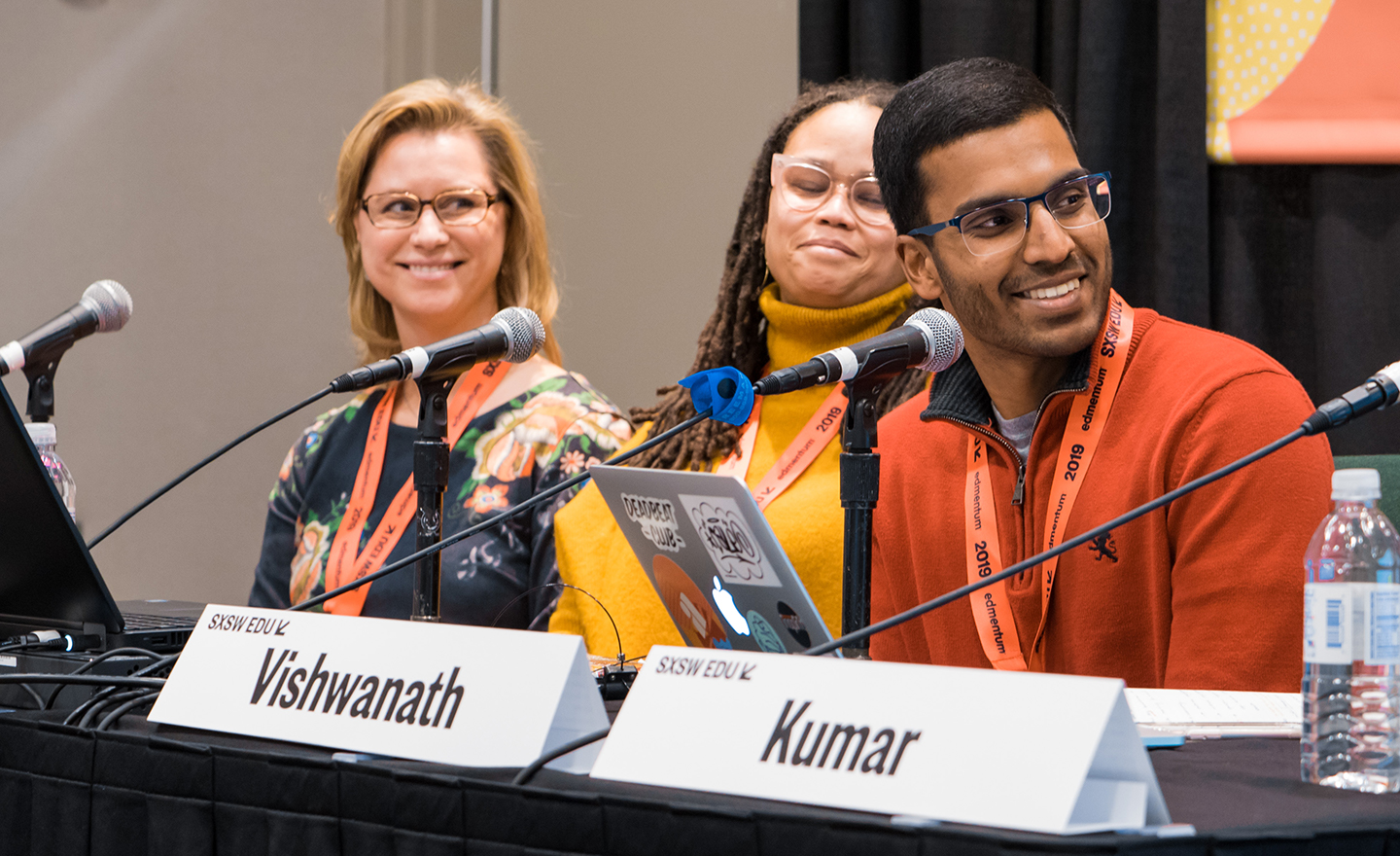 There are many benefits to being a conference speaker.
SXSW EDU welcomes education thought leaders from around the world to speak each year. An overarching aspiration of the event is to cultivate and empower education stakeholders as they advance the future of teaching and learning in their communities.
Are you passionate and willing to share your knowledge, expertise, and insight with others? If the answer is yes, now is the time to submit your proposal via PanelPicker July 1-19, 2019.
Consider the benefits of being a conference speaker below as you craft your submission.
Complimentary registration: If your PanelPicker submission is accepted and you are formally invited to speak at SXSW EDU, you will receive a complimentary registration, a value of $595. A registration allows you admission into all official SXSW EDU events, including sessions, films, the Expo, and social events.
Connect with the community: Being a speaker gives you exposure to attendees in advance of the event, during, and after. Take the opportunity to broaden your network in your session and at numerous networking opportunities.
Add it to your resumè: Looking to expand on your public speaking experience? Join the many esteemed and distinguished speakers from over the past decade by adding SXSW EDU Conference Speaker to your resumè.
Share your unique perspective: Use your voice to provide session attendees with a fresh new way to look at certain topics or challenges and explore new ideas.
We look forward to seeing your submission in PanelPicker!
SXSW EDU 2019 photo by Christopher Bouie.