Amazon Alexa EdTech Skills Challenge Finalists Announced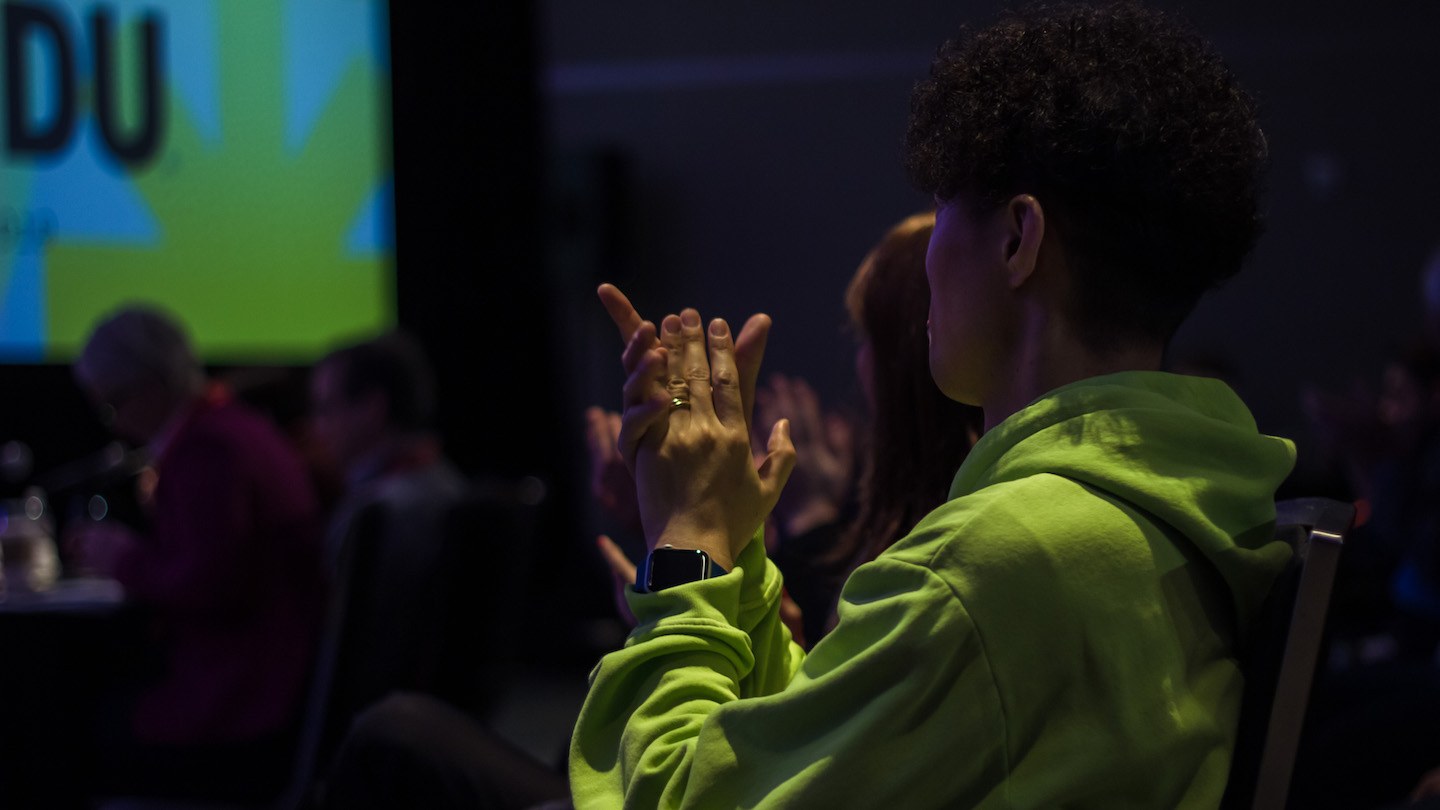 This summer Amazon Web Services (AWS) and SXSW EDU announced the launch of the inaugural Amazon Alexa EdTech Skills Challenge with the goal of finding the best application of voice technology in education. The call for applications went out to the EdTech community and companies from all over shared how they would use Amazon Alexa to transform education.
After a four-month application window, AWS received impressive entries from across the country. These ideas all shared the potential to have a significant impact on students, teachers, administrators, and parents.
Today, we are thrilled to celebrate the creative and ground-breaking ideas that have been selected as finalists for the Amazon Alexa EdTech Skills Challenge at SXSW EDU. The six U.S. based EdTech companies are Blast Learning, Healthy Teen Network, NuMoola, SayKid, StrongMind, and VOGO Voice. These companies submitted Alexa skills that have the potential to open up new ways of learning, improve educator productivity, increase accessibility, and extend learning beyond the classroom. Learn more about our finalists:
Blast Learning is a memory reinforcement system designed to solve the problem of forgetting. Students learn a core concept once, and then Blast Learning reinforces the material in multiple personalized study "blasts" at timed intervals to activate the formation of durable long-term memories. Blast increases academic performance and training effectiveness.
Healthy Teen Network is a national nonprofit organization that works at the intersection of public health, human-centered design, and technology. They develop innovative educational solutions to improve the sexual health outcomes of young people.
NuMoola is an educational, family-focused consumer banking financial technology platform. Their software enables full family engagement in the financial well-being of a child through child-focused tools for personal savings, goal setting, investing, charitable giving, and gamified financial education. NuMoola's banking and educational services create engaged customers across the entire family network.
SayKid is a voice technology company that has developed the world's first screen-less, play-based learning platform. By combining conversational software in the form of an Alexa-enabled plush robot, SayKid help's kids learn in a safe, natural, and engaging way - by playing the role of teacher.
StrongMind partners with schools to build innovative digital learning solutions that address unique school challenges. With a consultative approach, engaging curriculum, leading-edge assessments, advanced reporting and analytics, and a mobile engagement engine, plus educational services, StrongMind supports student achievement and school success.
VOGO Voice designs and builds unique and engaging voice skills for industries including education, civic, transportation, business, and non-profits. We do this using our voice user interface designer that allows for data integration and in-depth customization.
(Alternate) Capstone is a leading content creator for digital solutions, children's books, and literacy programs for school libraries, classrooms, and at-home reading, including the award-winning PebbleGo research database and the YouChoose interactive adventure series.
(Alternate) SchoolBzz is the easiest way for parents to stay connected and actively engaged in their child's education. Designed from the ground up with parents' needs in mind, SchoolBzz consolidates many of the products used today giving families a more equitable opportunity to support their child at home.
Over the next few months, the finalists and alternates will go to work developing their Alexa skills. The AWS team will provide finalists and alternates with support and guidance throughout the development process as they prepare to showcase their skill in a pitch-style competition at SXSW EDU. This competition will be held and judged in front of a live audience on March 12. The winner will receive $50,000 in AWS Promotional Credits and runner-ups will each receive $10,00 in AWS Promotional Credits.
Get to know the selected finalists and alternates and make plans to attend the action-packed competition on Thursday, March 12.
Add the Amazon Challenge to Your Schedule
Learn more about how Alexa is being used in education by checking out the Alexa in Education website.
SXSW EDU competition photo by Holly Jee.