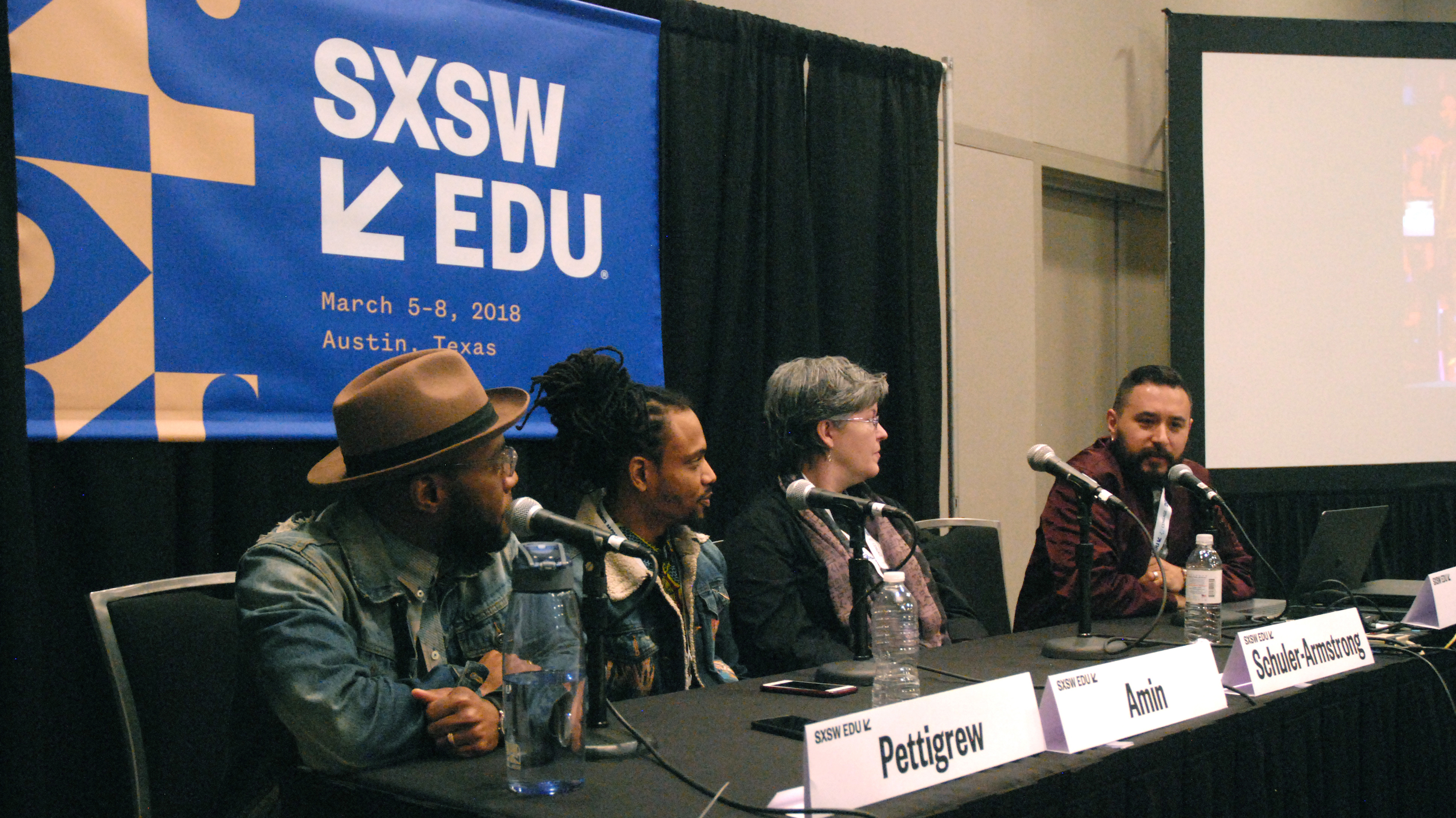 The call for SXSW EDU 2019 speakers begins in a few short weeks! PanelPicker, the official crowd-sourced session proposal platform for programming at SXSW EDU, opens on Monday, June 25 for proposal entry. SXSW EDU 2019 will take place March 4-7 in Austin, Texas.
PanelPicker is a two-step online process that allows the SXSW EDU community to have a significant voice in programming the SXSW EDU conference (talks, panel discussions, workshops, etc.)
STEP 1 encourages the community to enter proposals for daytime conference programming.
STEP 2 allows the community to browse all of the ideas, leave comments, and vote for what proposals they like best.
Start thinking about your speaking ideas for SXSW EDU 2019. For example: What education topics are top of mind? What kind of sessions do you get the most out of at conferences? Who in your network would you be interested in speaking with?
Stay tuned to sxswedu.com/tag/panelpicker/ in the coming weeks as we share best practices and tips for PanelPicker success.
Connect with SXSW EDU Staff
The SXSW EDU staff will be out in full-force at several upcoming education conferences. Swing by our booth to ask your PanelPicker questions and learn more about SXSW EDU.
May 26-29: NISOD in Austin
Booth #401
June 24-27: ISTE in Chicago
Booth #2082
Sign up for the SXSW EDU Newsletter for the latest announcements, tips for navigating the events, important dates for getting involved, registration discount deadlines, marketing opportunities, exclusive networking events and so much more.
SXSW EDU 2018 panel, Soundtrack 63: Social Justice through Music & Tech, featuring Asante Amin, Chenits Pettigrew, Peg Schuler-Armstrong, and Armando Somoza.